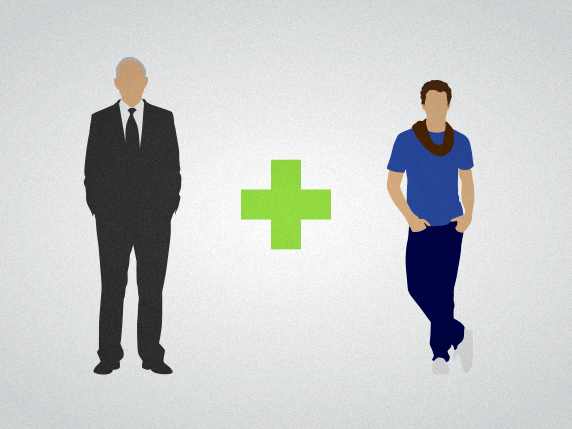 I was honored to attend this year's forum at USC and to have the opportunity to speak on one of the panels. I found the discussion regarding changing demographics particularly interesting. The comparison between Millennials and Boomers especially stood out to me and solidified how important Meridian's work in healthcare is. In this post, I'll break down some of the key differences between Boomers and Millennials and how it effects our work in healthcare real estate.
Millennials
Due to Culture being the new currency for organizations, physical spaces become increasingly significant to draw talent. It was interesting to hear that foosball and ping-pong tables are giving way to more functional amenities; quiet spaces, functional outdoor meeting spaces, etc. Millennials place a high importance on experiences so whether it is at the office, the doctor's office or in a retail setting, incorporating this concept is important when trying to engage millennials. As building owners, we must challenge ourselves to innovate and ensure that we are providing the right mix of amenities.
Interesting stats:
The median age Millennials are getting married has moved to 28 years old and 1-in-4 say they don't want to get married
The average debt is $42,000.
Millennials are largely living paycheck-to-paycheck with nearly no savings.
They like urban areas because of affordability via shared living arrangements and better networks.
Many are still living with parents.
Millennials dominate the office environment, making up 35% of the workforce. The younger generation currently makes up 20% and is growing.
82% of Millennials use ridesharing services like Uber / Lyft.
Millennials want to work remotely, but only 1-2 days per week. They want to be in the office for coaching and mentorship.
78% spend money on experiences more often than on goods.
Boomers
Hearing about the Silver Tsunami reinforced how important Meridian's work in healthcare is. The speaker did a great job trying to give perspective on just how many people are included in the Boomer generation. At no other time in human history have we seen so many people growing old at the same time. It is important to note that the oldest Boomers born in 1946 are just now turning 73 years old. As that cohort begins to reach their 80's the need for healthcare and senior housing is literally going to explode.
Interesting stats:
23% of the population are Boomers and there is a 16-year gap between the oldest and youngest.
Boomers don't think of themselves as "old" and they don't want to live in an old folks' home.
70% of the spending in the country comes from Boomers.
40% of them own their own homes.
55% of them support adult children.
Boomers are the fastest growing demographic.
The different wants/needs across generations is something I love about our industry. As a developer it keeps us on our toes to make sure we are keeping everyone in mind when planning new projects.
For more information about the USC Gould School of Law, visit https://gould.usc.edu/.
Author: John Pollock