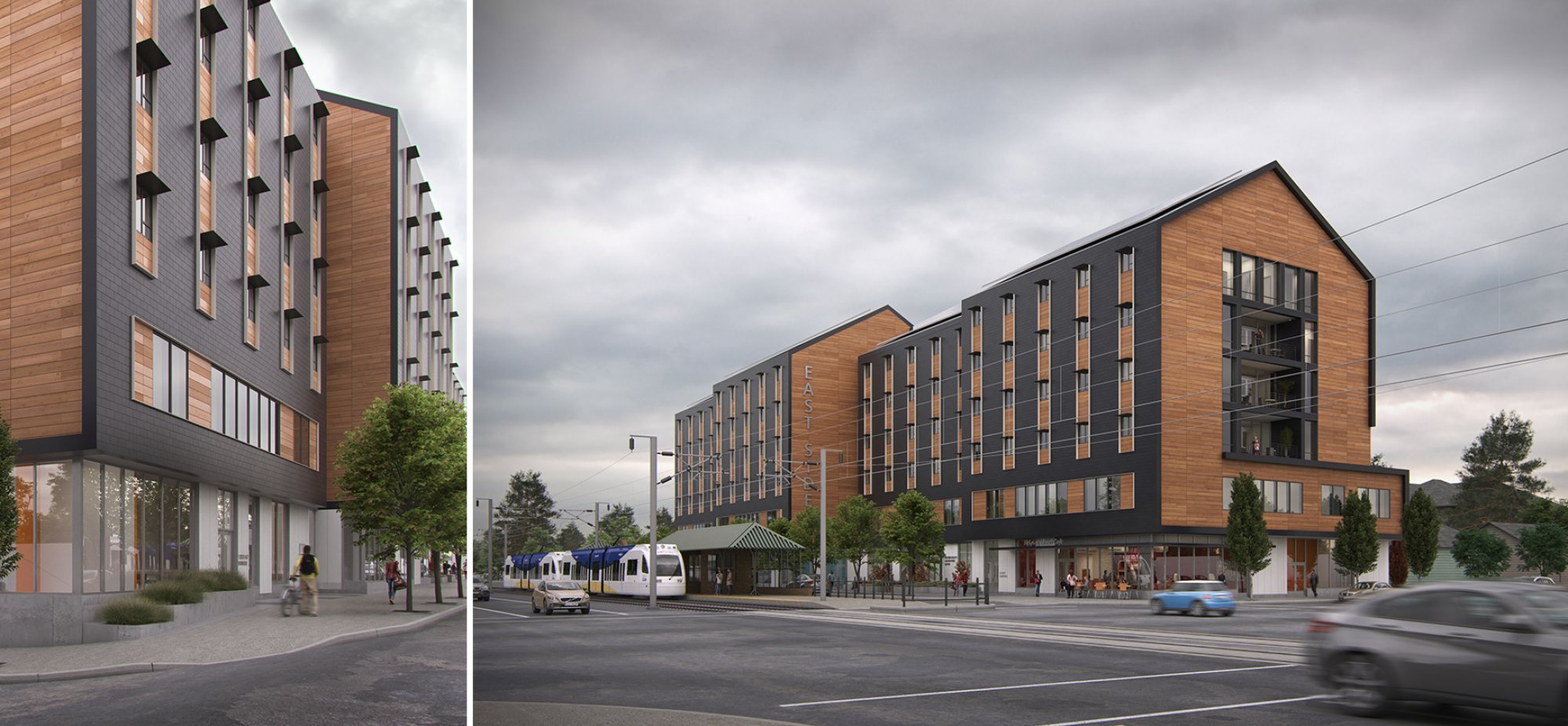 Alliances can change communities.
On May 14th Ankrom Moisan Architecture hosted a conference in Seattle, which focused on the recently completed Blackburn Center building in Portland, OR. The first half of the conference explored the result of a collaboration between Ankrom Moisan and Central City Concern to create this sustainable affordable housing complex, which also houses supportive services, palliative care, and a fully integrated approach to recovery from homelessness and substance abuse.
This project provided an example of how offering integrated services can address the whole person and set them up for long term success. The advantages of addressing the patient's mental, physical, emotional and basic living issues are numerous:
Less unnecessary Emergency Department visits
Fewer instances of relapse
Higher chance of gaining permanent residence
Less cost to taxpayers
The second part of the presentation was a panel discussion focusing on the connection between affordable housing and healthcare. Several organizations presented on their unique approaches to helping support those in need from both a housing and a healthcare perspective. One clear conclusion is that these are not distinct issues and should be looked at as an integrated solution. It was impressive to hear about some of the steps these organizations are taking towards this approach to whole person care.
As a developer who specializes in healthcare real estate, access to healthcare has always been a top priority for us and for our clients. This presentation gave us a firsthand look at the challenges facing Americans in staying healthy, employed and housed.
Looking at some of the ideas presented in the forum, it is apparent that we can be creative in solving the issues surrounding homelessness, as we have been creating in our approach to healthcare delivery. It was encouraging to see so many people and organizations coming together in order to face this tremendous challenge. We appreciate the opportunity to hear these discussions, and to see that there is hope in the fight against homelessness.
For more information about the Blackburn Center, visit https://www.centralcityconcern.org/housingishealth/blackburn.
Author: Llesenia Jones