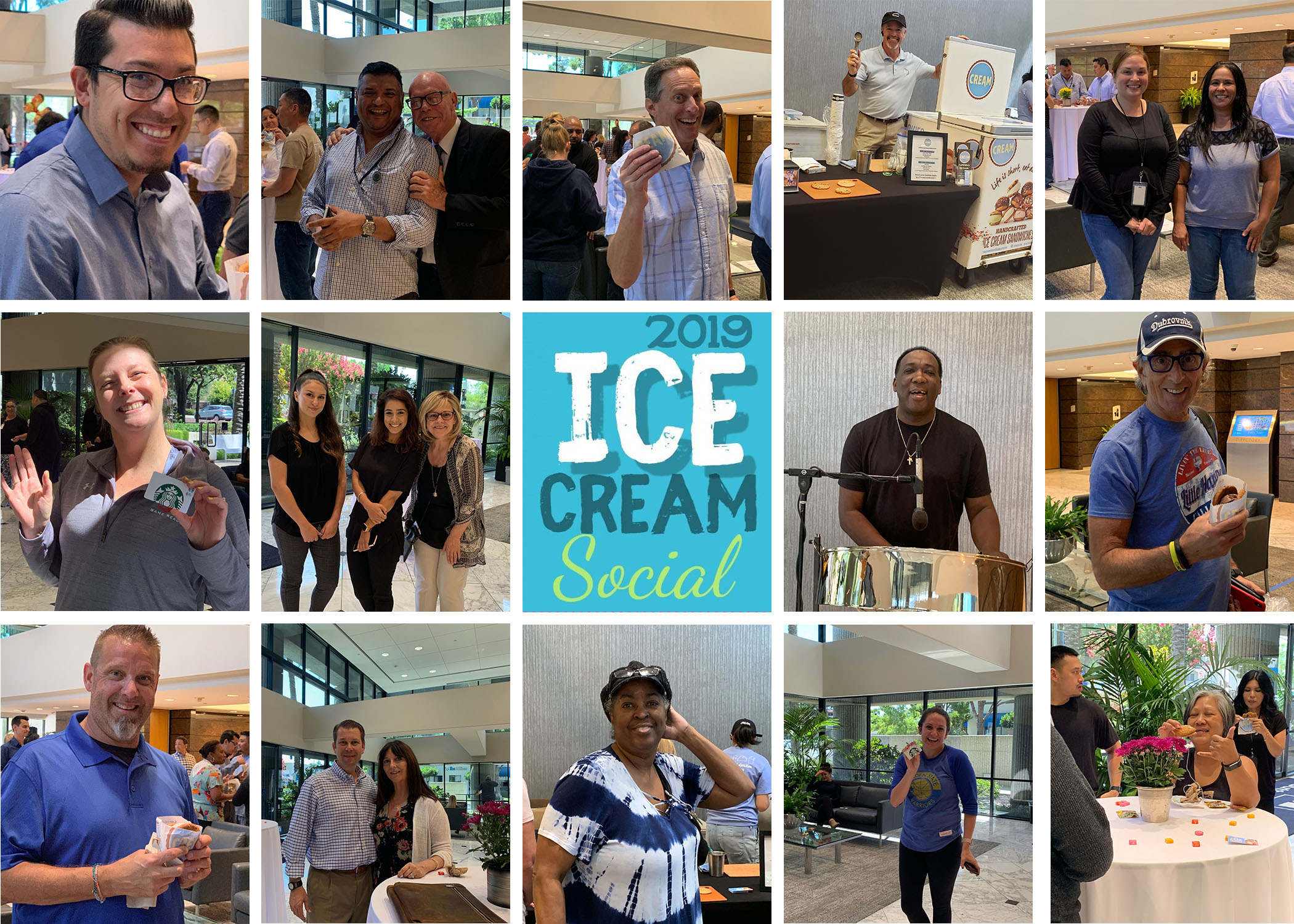 Our Asset Management team is known for many amazing things, but one in particular is showering our tenants with appreciation. We could not be where we are today as developer/owners without the support of our tenants and it's important to us to show them that they are valued. One of the ways that we like to show our appreciation is by putting together little events throughout the year that bring everyone together. Our favorite time to do so? Summer of course! In this post, we'll show you some highlights from two of the tenant events we held this past summer.
Sutter Square
Sutter Square is a 176,600 SF multi-tenant Class A office building located in Concord, CA. We acquired the building in August of 2017 and completed an extensive list of renovations creating a high-end space that matches the vibrant surrounding community. This summer we treated the tenants at Sutter Square to an old-fashioned Ice Cream Social! We had a fabulous time mixing and mingling with the hard-working professionals that call Sutter Square home and hope we were able to provide them a much-needed break during the hot summer days.
Cotton Medical Center
Cotton Medical Center is a 115,000 SF two-building medical office complex located in Pasadena, CA. We acquired the building back in 2016 and transformed the dated 1970s and 1980s buildings into state-of-the-art patient-friendly modern facilities that are now thriving. This year marked our 2nd annual Cotton Medical Center Summer Tenant Event. The doctors and nurses at Cotton Medical Center are one of a kind and we truly appreciate everything they do.
What are some of the things that you like to do to show tenants your appreciation? Email your ideas to marketing@mpcca.com.
Author: Rachel Schell