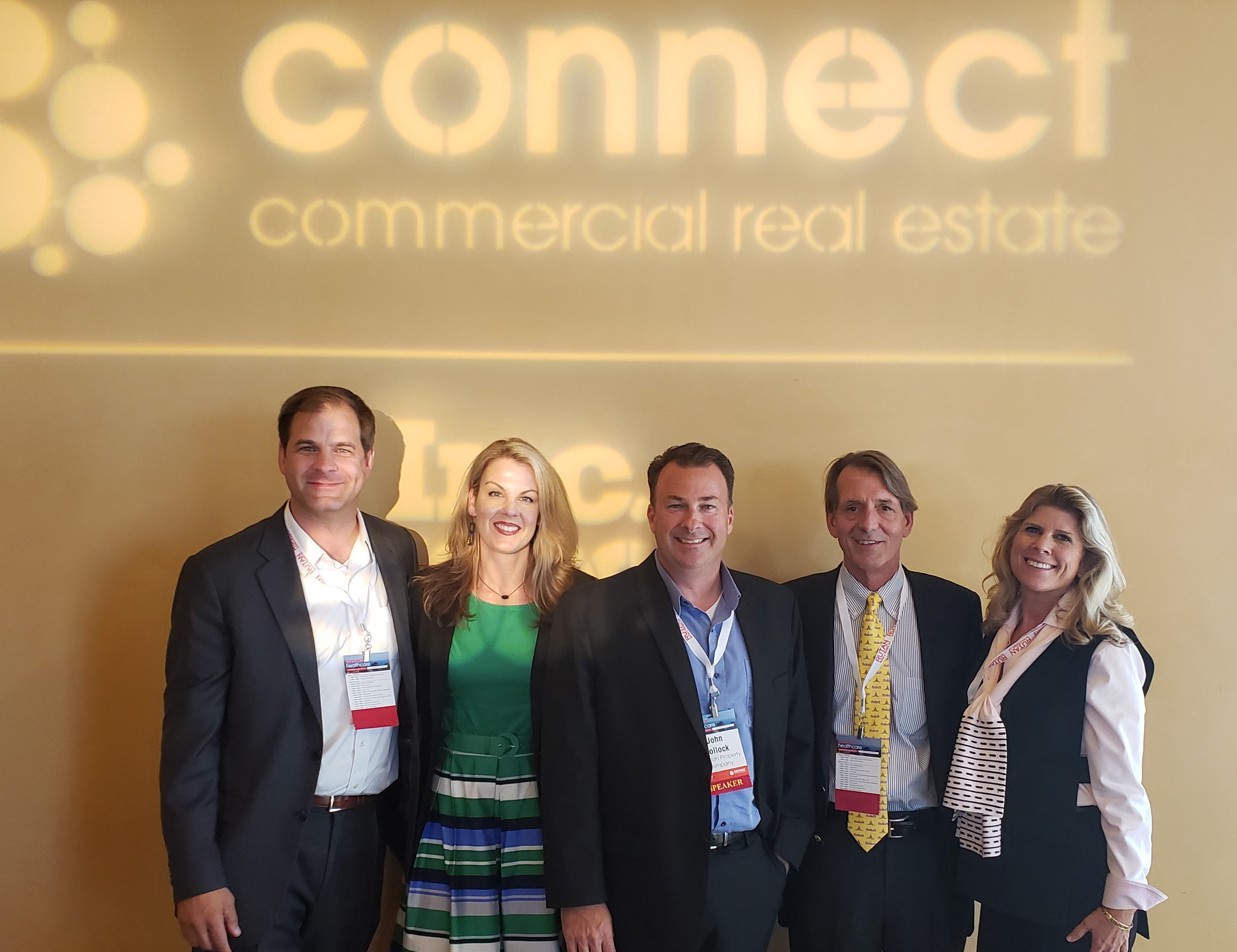 This year's Connect Healthcare conference was held at the Resort at Pelican Hill in beautiful Newport Coast, CA. The topic was "Maintaining Momentum in a Red-Hot Market". CEO, John Pollock, participated in one of the panels and Meridian Vice President of Acquisitions, R.J. Sommerdyke was in attendance as well. In this post we provide their takeaways on two of the most impactful panels of the conference.
Patient-Centric Care: The Next Wave in Design and Development
In an era of patient-centric care, systems want the best possible quality experience in a brand enhancing space and at an affordable rate. Here at Meridian, we have found a niche in providing quality patient-centric space that is also affordable. For example, in Oakland near Pill Hill, we acquired a general office building with great parking that was on the historical registry and lacked elevator service to the second floor.  We worked with the various municipal bodies to make a great space for a mental health and wellness facility. Also, in Torrance, CA, we took a tired old concrete tilt building that was being looked at by multi-family and hotel developers and turned it into a beautiful, functional healthcare space that sits adjacent to retail amenities, has great visibility, ample parking and a brand enhancing looks and feel. Lastly, in Orange County, again our SoCal market maker found a general office building with abundant parking, and adjacent to new retail amenities, multi-family developments and creative office space.  Our entitlement team was able to ensure that medical was permitted and we can offer fantastic patient-centric space at rents that are very attractive.
ADA accessibility, wayfinding and patient drop off areas have become exponentially more important in recent years. The reason we all love this space is that it makes up 18% of CRE and the Silver Tsunami that will ensure continued demand in the future. The reality is that this age cohort needs space that is easy to navigate and provides a positive patient experience. Pulling into a gigantic parking structure that services several buildings and trying to find our physician's office is challenging for most of us, put yourself in the shoes of your parents – it won't work, so it is super important to new developments and renovations of existing buildings.
Follow the Money: Capital Market Update
The general sentiment amongst the crowd and panelist are that cap rates are going to remain flat over the next twelve months. There is significant capital entering the space looking to rebalance their portfolios with the intent to mitigate risk in the event of a recession which will keep pricing high and cap rates low. Value-add medical deals are seeing a lot of activity from investors, but the panelists cautioned that the groups that don't truly understand the dynamics of medical office are at risk because the space is nuanced, and users are very particular. Value-add investors that have programmed higher TI allowances have been much more successful in leasing up space than groups trying to get the tenants to come out of pocket for a large portion of TI's. The panel sees opportunities in secondary and tertiary markets where yields can be 100-150 bps higher than primary markets for similar lease terms and credit profiles. Debt remains abundant; however, lenders are remaining disciplined in what asset types and tenant profiles they are lending on.
If you're interested in learning more about this conference, visit https://connectconferences.com.
Authors: John Pollock and R.J. Sommerdyke