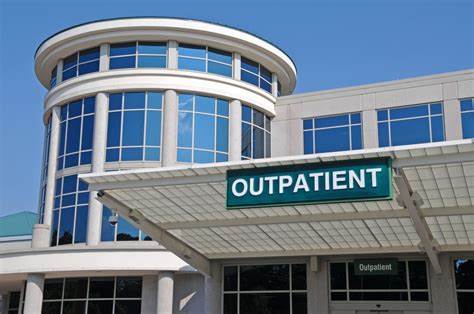 This year Meridian had the pleasure of attending Becker's Healthcare's ASC Annual Meeting, which discussed the business and operations of ASCs (ambulatory surgery centers). The exclusive meeting brings together surgeons, physicians, administrators, and ASC business and clinical leaders to discuss how to improve ASCs and how to effectively manage some of the challenges that come along with them. In this post we provide takeaways on a variety of the topics discussed.
The Biggest Opportunity for ASCs Today
Expanding contracts and services. Cases are continuing to move from the hospital to the outpatient setting. There are significant opportunities for gynecologic, neurological, orthopedic and total joint procedures to move in this direction. Before you expand your service line, however, you must do your homework first. Make sure your payers are set up for that service line in your ASC and make sure you have the right surgeons that will bring the caseload you need to be successful.
Joint Ventures and Physician/Hospital/ASC Relationships: What Works and What Doesn't?
An operating room in a hospital can cost as much as $7,200/hr to operate in some parts of the country. The cost to run an ASC can be much lower; however, providers have to align with the right hospital partner which can be highly political. The operating agreement is crucial. Key aspects include the doctor's control, operating room schedule, hire and fire rights, control of implant utilization and a clear understanding of how involved the hospital is in running the ASC, if at all. Ideally, the hospital should handle payer contracts, relationships, and buying power. Reserve power should be critical in this document.
The Most Pressing Issues Facing ASCs in 2019
Diversity in service lines to make the center more valuable.
Not many doctors are interested in being 'owned' by the system. They want to remain independent and don't always feel that they can.
ASCs need to continue to differentiate themselves from a marketing and building perspective.
You can bill all you want but must be able to collect.
The Best Ideas for Growth Today
ASCs should see dramatic growth over the next three years. Orthopedics, cardiology and spinal care are projected to make up 20% of that growth alone.
Years ago, ASCs had to have a hospital partner in order to negotiate the best rates and buyer power. Now it completely depends on where the ASC is located in the country and which systems are in the area. If the decision is made to align with a hospital, surgeons must find the best hospital partner that aligns with their practice and transparency is key. It is important to understand the decision makers on the hospital side and what will be driving them. It is critical for providers to have a planning process and succession plan, then to base decisions on whether to align with a hospital or not on those plans.
From a development perspective, it is imperative that your building is creating an exceptional patient experience. Provide marketing materials to educate your patients on what an ASC offers. Be transparent, especially when it comes to pricing. Make the ASC cost of care, including cash prices, available online. This will drive prices down and volumes up. Advertise bundled payments and you will have a serious competitive edge. Put it online and advertise it.
If you're interested in learning more about this conference, visit https://www.beckersasc.com/annual-ambulatory-surgery-centers-conference/info.html.
 Author: Sheila Schmidt