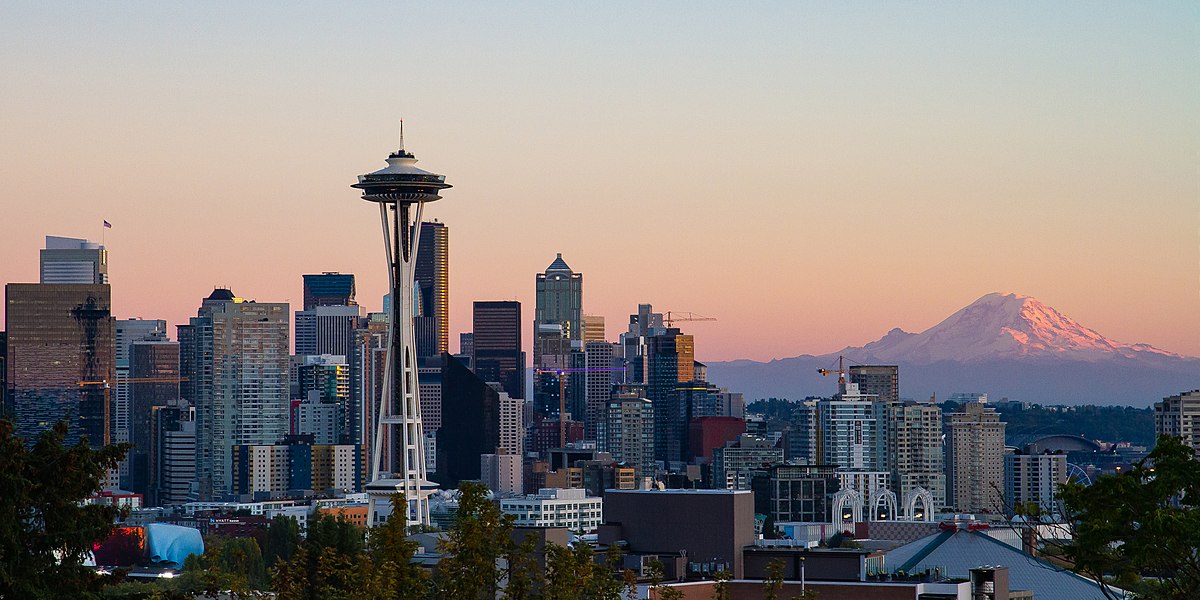 For the first time ever, Meridian had the pleasure of attending Bisnow's National Healthcare Series: Pacific Northwest conference held at the Four Seasons hotel in Seattle, WA. As we work to expand our reach into the Pacific Northwest, this was a great opportunity for us to network and learn more about the state of the market in the area. The topic this year was "Innovation, Investment and the Future of Healthcare and Life Sciences in the Greater Seattle Area". Meridian CEO, John Pollock, and Meridian Vice President, Acquisitions, Andrew Romerdahl attended on Meridian's behalf, and provide some insightful takeaways in today's blog post.
Healthcare Forecast for 2020
Rhonda Pollard, Director of Workplace Consulting at OpenSquare, acted as Moderator and started off by asking the panelists the following question: "If you could waive a magic wand, what would you want to change in healthcare?" The panelists responded with three key points – policy reform that keeps pace with the ever-changing ways of delivering healthcare; reimbursement for tele-health; and creating licensure regulations that allow healthcare providers to practice medicine across state lines. It was fun hearing thoughts from a variety of healthcare providers, but the one thing they all agreed on is that healthcare is a complex business that requires people caring for people. Healthcare organizations have gone from self-centric to community centric. Developing caring partnerships that focus on doing what is right and for the common good has been a welcomed change in the industry.
Many of the panelists spoke about behavioral health and the realization that it is less expensive to put a program in place to treat patients in lieu of incarcerating them in prisons where they don't get the help they need. This conversation quickly turned to the existing shortage of a skilled workforce that plagues the whole system, including behavioral health. One panelist pointed to a program implemented in the UK where they took recent graduates with bachelor's degrees and provided training that allows them to treat lower acuity behavioral health issues. The US will need to find creative solutions, such as the UK's program, to address the growing shortage of healthcare professionals in our country.
Bill Foulkes, National Vice President at Cumming Corporation, offered some additional mind twisters when he asked: what will technology look like in 30 years? How do we prepare? The conclusion was to prepare the youth for change. Artificial Intelligence will and is a huge factor that will change the way we identify and treat chronic conditions. In later sessions a panelist from Microsoft pointed out that while the technology is there, allowing it to flow will require great security, privacy and trust. Once that data is made available there will be some amazing advances.
Optimizing Wellness and Maximizing Data
During the afternoon panel titled "Optimizing Wellness and Maximizing Data to Improve Access and the Patient and Provider Experience" there was a lot of talk about the shift away from episodic "sick care" and towards a whole person continuum of healthcare. Bill Cox with Microsoft Healthcare NExT talked about the move to harness big data in order to improve outcomes and move towards more predictive healthcare aimed at keeping people healthy instead of waiting to provide reactive care when they get sick.
It was interesting to hear all the talk about the intersection of healthcare and other industries. One hot topic that Molly Wolf of Ankrom Moisan hit on was the intersection of healthcare and housing. The discussion surrounded the fact that once a person leaves the hospital, it is almost impossible for them to fully recover without proper housing. Large health systems have identified this as a cost driver, as re-admittance of patients for the same condition is a huge factor contributing to the cost (but not the revenue) of these systems.
Senior Living and Assisted Care Boom!
This panel's discussion was around the intricate relationship between senior housing and healthcare. David Boitano with Ventas noted that the historic notion of sticking a parent in a generally uninviting and unpleasant environment continues to evolve into a place where people want to live (and not necessarily just for end of life care). The panel also talked about the importance of senior and assisted living as an alternative environment to receive care. Again, the health systems should and do see the importance of being able to treat seniors outside of the hospital environment, which from a cost perspective is not the best option. I found it very interesting that one of the panelists, Aegis Living President Kris Engskov, had come to the industry from Starbucks and brings a very retail/customer experience focus to the assisted living market. This is clear evidence that the aim is towards developing communities not just for necessary care, but rather active and vibrant places where seniors will want to live.
Life Science Growth and Seattle as an Immunology Hub
The final panel of the day focused on immunology and immunotherapy, and included Margaret McCormick, Executive Director and COO of the Benaroya Research Institute. The discussion focused on the intersection of science and healthcare and was extremely interesting. One comment that stood out to me was the amount of effort being put into predictive medicine that is personalized for an individual patient. She referenced one human protein that, if targeted and the level elevated, would help treat arthritis. However, when that exact same protein was blocked by an inhibitor could help reduce the chances of certain types of cancer. These fields very clearly represent the future of medicine and healthcare, and it was impressive to hear how Seattle has become a hub for work in this innovative field.
If you're interested in learning more about this conference, visit http://www.bisnow.com.
Authors: John Pollock and Andrew Romerdahl