The Season of Giving is officially upon us and given that Community is one of Meridian's core values, it should be no surprise that it is one of our favorite times of the year! We have two main traditions at the office and look forward to them all year long.
The first tradition is our volunteer event at our local food bank. Each year our Northern California team volunteers their time at the Alameda County Community Food Bank, while our Southern California team gives back at the Orange County food bank. The Alameda County food bank serves millions of meals to the community each year and focuses on providing healthy options such as fresh fruits and vegetables. This year, in addition to spending the morning organizing and sorting fresh fruit, Meridian also donated $2,500 to the food bank.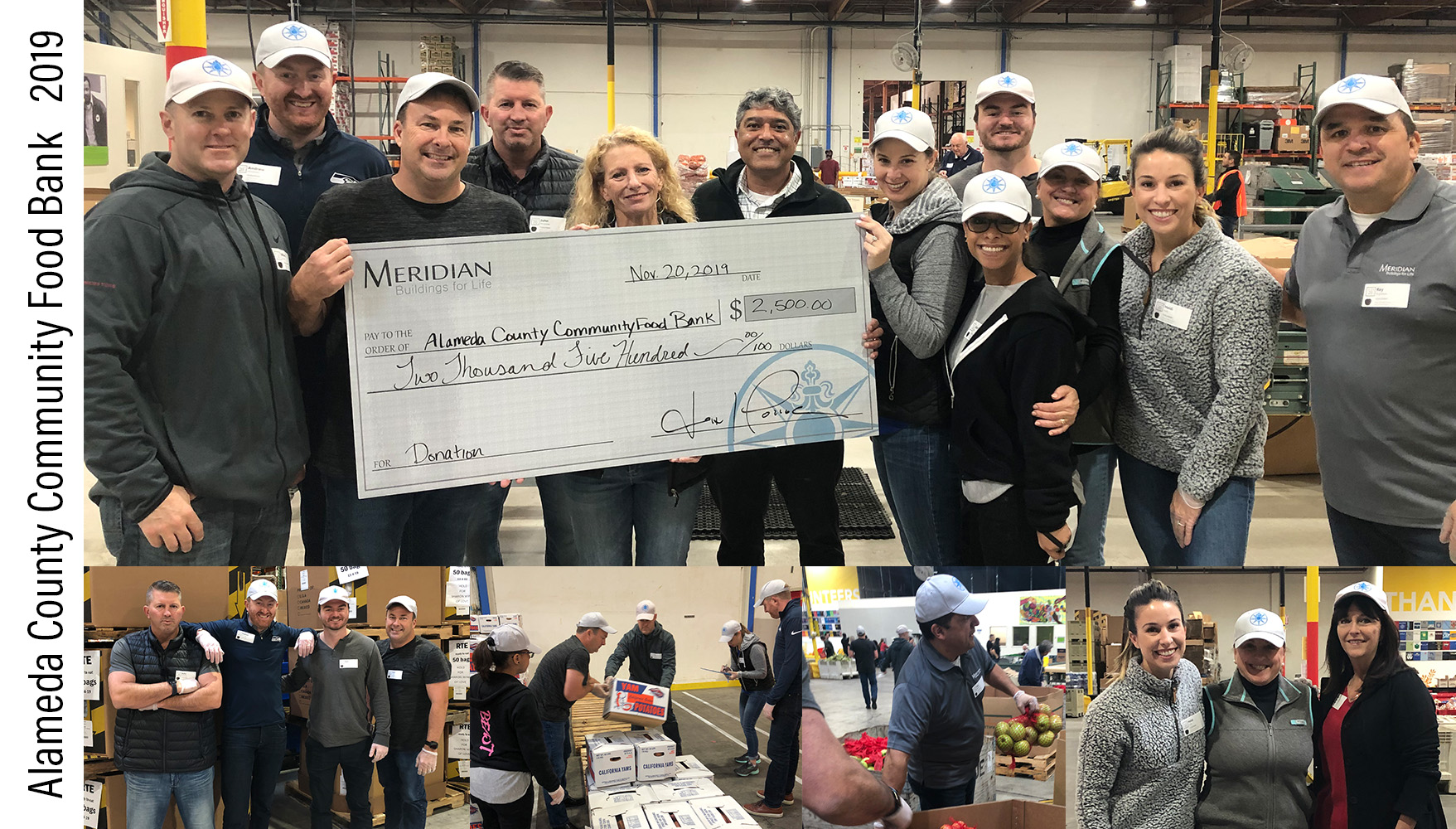 Our second tradition is our annual Friendsgiving event! This is a great opportunity for the team to come together, share some delicious food, talk about what we are thankful for and get our minds off the hustle and bustle of commercial real estate for a bit! This year we added crafting to the mix and employees got to create DIY gifts for their loved ones including a homemade room spray or a handmade holiday ornament!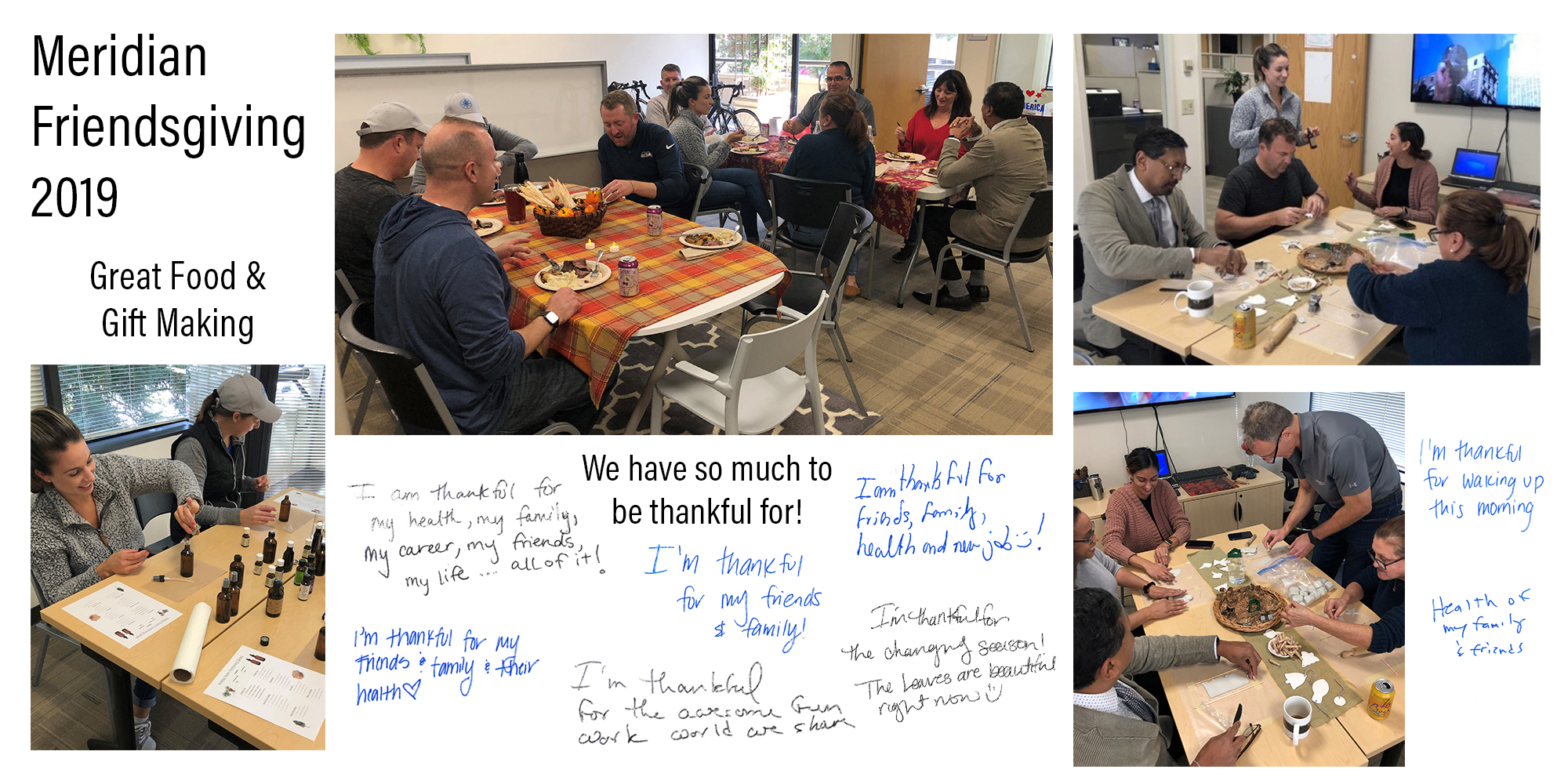 We hope all of you can give back this season and share some quality time with your loved ones and colleagues as well. We are truly thankful to be a part of a dynamic industry and for all of YOU who make it worthwhile!
For more information on volunteering or donating to the Food Bank, please visit www.accfb.org.
Author: Rachel Schell