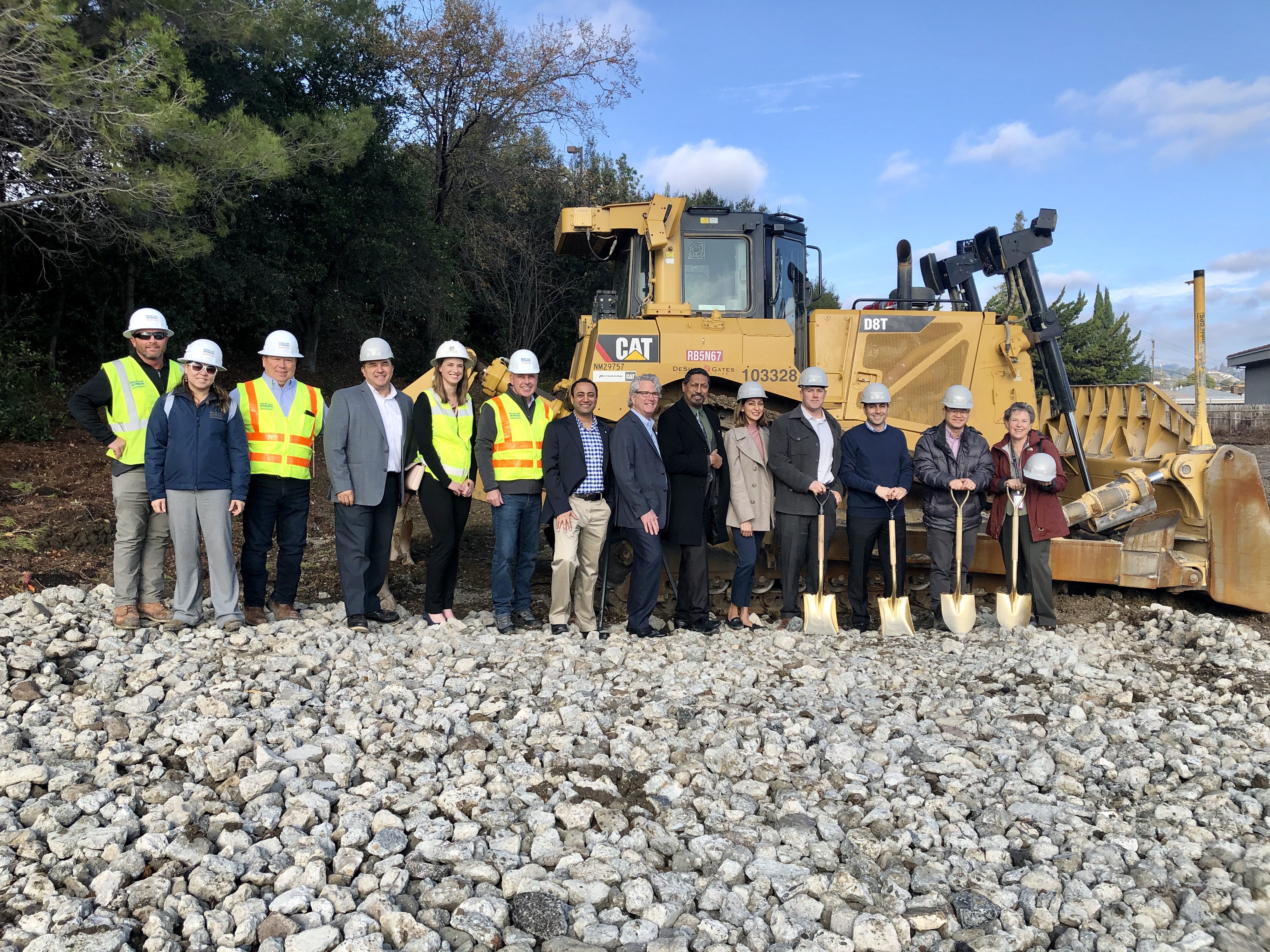 This week we held a groundbreaking ceremony for our new development project at 20642 John Drive in Castro Valley, California. It is important to us to not only celebrate the work that we are doing, but to thank everyone for their contribution to the project and to involve the community as much as possible. Meridian Project Manager, Jackie Welge, did a great job planning this event. We had a fabulous turnout and got the impression that the community is truly excited about our upcoming project.
Representatives from the County of Alameda, neighbors, vendors and brokers were all in attendance. Meridian Executive Vice President, Mike Conn, spoke about the construction of the soon-to-be 25,000-square-foot medical office building. Construction began last month and is expected to be complete in December of next year.
Meridian's client is looking forward to providing much-needed medical services to the Castro Valley community and the medical office is being built with a flexible design that can accommodate a variety of different healthcare services.
Huge shout out to our partners on this project including our general contractor, Millie & Severson, architect, Ware Malcomb, geotechnical engineer, Cornerstone Earth Group and civil engineer, Kier & Wright.
If you would like more information on this project, please email us at info@mpcca.com.
Author: Rachel Schell