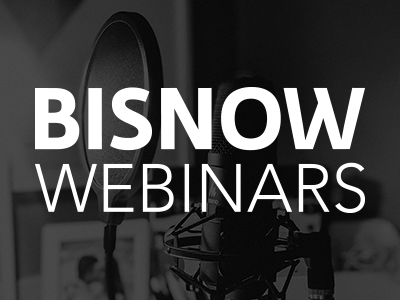 Slowing the spread of COVID-19 remains a top priority as we near the end of summer 2020. While we have certainly missed being able to attend live conferences, we are thrilled that more and more are becoming available online. When Bisnow reached out regarding their State of SoCal Healthcare CRE webinar we jumped at the chance to get involved.
Meridian CEO, John Pollock participated in the first of two panels, which focused on medical office building and outpatient centers. The moderator (David Derr) framed the conversation around the idea that the pandemic is the "9/11" for healthcare, meaning that the pandemic is the impetus for monumental change that has been needed in the industry. COVID-19 has significantly disrupted the healthcare delivery system and providers are having to respond quickly. Added to that is the reluctance of patients to access the healthcare system for fear of being infected. This has put significant financial pressure on providers and healthcare systems.
While the panelists had varying views on what, how and when change will occur, they all agreed that this is an exciting time to be involved in healthcare and to help reshape the way care is delivered. From Meridian's perspective, we feel that this crisis will trigger a rush by providers to pursue ambulatory outpatient strategies more rapidly, which is our niche.
The panel also touched on how virtual visits and telehealth has changed the landscape overnight. They discussed the intersection of telehealth and what facilities are needed, their configuration and their location as well as where services are best delivered, MOB's, ASC's, hospitals, or physician offices. There was a consensus among the panelists that lower acuity cases should be handled in ambulatory outpatient facilities when appropriate.
We talked about what the healthcare industry needs to do and how facility planning/reconfiguration can help to chart a path forward. Some solutions include:
Touch down clinics
Clinics within a retail environment (outdoor malls, next to market/gym/lunch spot)
Education for patients
Wellness and preventative health
The second panel discussed hospitals and acute care centers and their role in the everchanging world of healthcare during this unprecedented time. There is much to be discussed as our industry navigates the repercussions of the COVID-19 pandemic. We are excited to take part in the conversation virtually and look forward to more webinars to come.
To listen to the full webinar, please click here: https://www.bisnow.com/webinar/los-angeles/the-state-of-socal-healthcare-cre-5747
Author: Rachel Schell