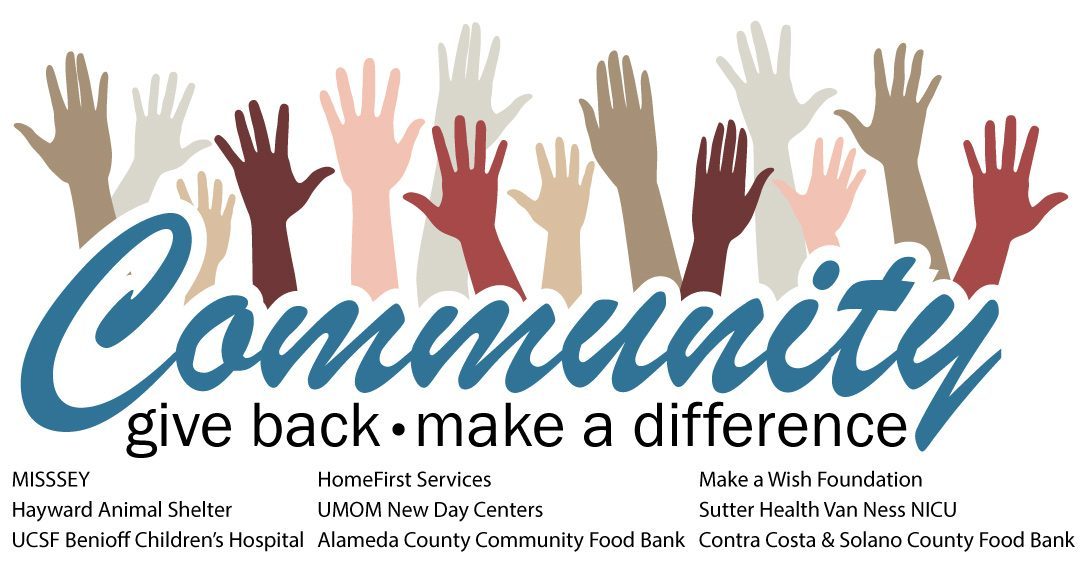 The holiday season has officially arrived. Each November, as a company we take time to embody our Community core value via our two cherished traditions: volunteering at a local food bank and getting together for a team "Friendsgiving" meal. It probably comes as no surprise that 2020 threw a wrench into those plans and gave us the opportunity to come up with something new! 
While we were unable to physically volunteer, something we have done for the last 5+ years, we were honored to make monetary donations instead. In fact, we made it a team event. In lieu of our traditional Friendsgiving, we got 
together virtually in small groups and discussed different ways to support the local heroes we count on. All total, we were able to give back to nine different organizations that are near and dear to our team member's hearts. Here is a glimpse of what our team had to say about these organizations. 
Alameda County Community Food Bank 
"The need for food assistance has increased tremendously during the pandemic and the food bank is preparing to feed thousands of families who are struggling to put food on the table." – Kyle Ulman, Senior Acquisitions Analyst 
Sunnyvale Cold Weather Shelter 
"HomeFirst™ is a leading provider of services, shelter, and housing opportunities to the homeless and those at risk of homelessness in Santa Clara County. Their services are needed most during the winter season which is right around the corner here in the Bay Area." – John Moutsanas, Senior Vice President 
The Hayward Animal Shelter 
https://www.haywardanimals.org/donate 
"I want to donate to my local animal shelter because it's so important to make sure animals in need of help aren't overlooked this time of year." – Jessica Richardson, Design Coordinator 
Sutter Health Van Ness NICU 
https://www.sutterhealth.org/giving 
"The Sutter Health Van Ness NICU is a very special place for my family, I'm thankful to have the opportunity to give back." – James Hawley, Vice President, Construction
Misssey 
https://misssey.org/get-involved/donate/ 
"Misssey is an organization in Oakland that provides services to commercially sexually exploited youth and works for systemic change for the youth they serve. They're services are essential for our young people." – Llesenia Jones, Operations Manager 
UCSF – Benioff Children's Hospital 
https://www.childrenshospitaloakland.org/main/home.aspx 
"There is nothing more rewarding than making a difference in the life of a child." – Graciela Warnes, Senior Project Accountant  
Contra Costa and Solano Food Bank 
"Food banks across the Bay Area are preparing to feed a record number of hungry families this holiday season due to the pandemic. Food need is greater now than it ever has been before." – Awais Mughal, Senior Vice President 
Orange County & the Inland Empire Make a Wish Foundation  
"I love that this organization helps provide children joy and hope through a memorable experience." – R.J. Sommerdyke, Vice President, Acquisitions  
UMOM 
"UMOM provides emergency shelter for families experiencing homelessness in the Phoenix, Arizona area, which is where I call home." – Sheila Schmidt, Vice President Real Estate Development 
On behalf of the entire team here at Meridian, we wish you all a happy, healthy and safe holiday season. If you would like more information on giving back to any of the organizations listed, please reach out to us at marketing@mpcca.com.  
Author: Rachel Schell