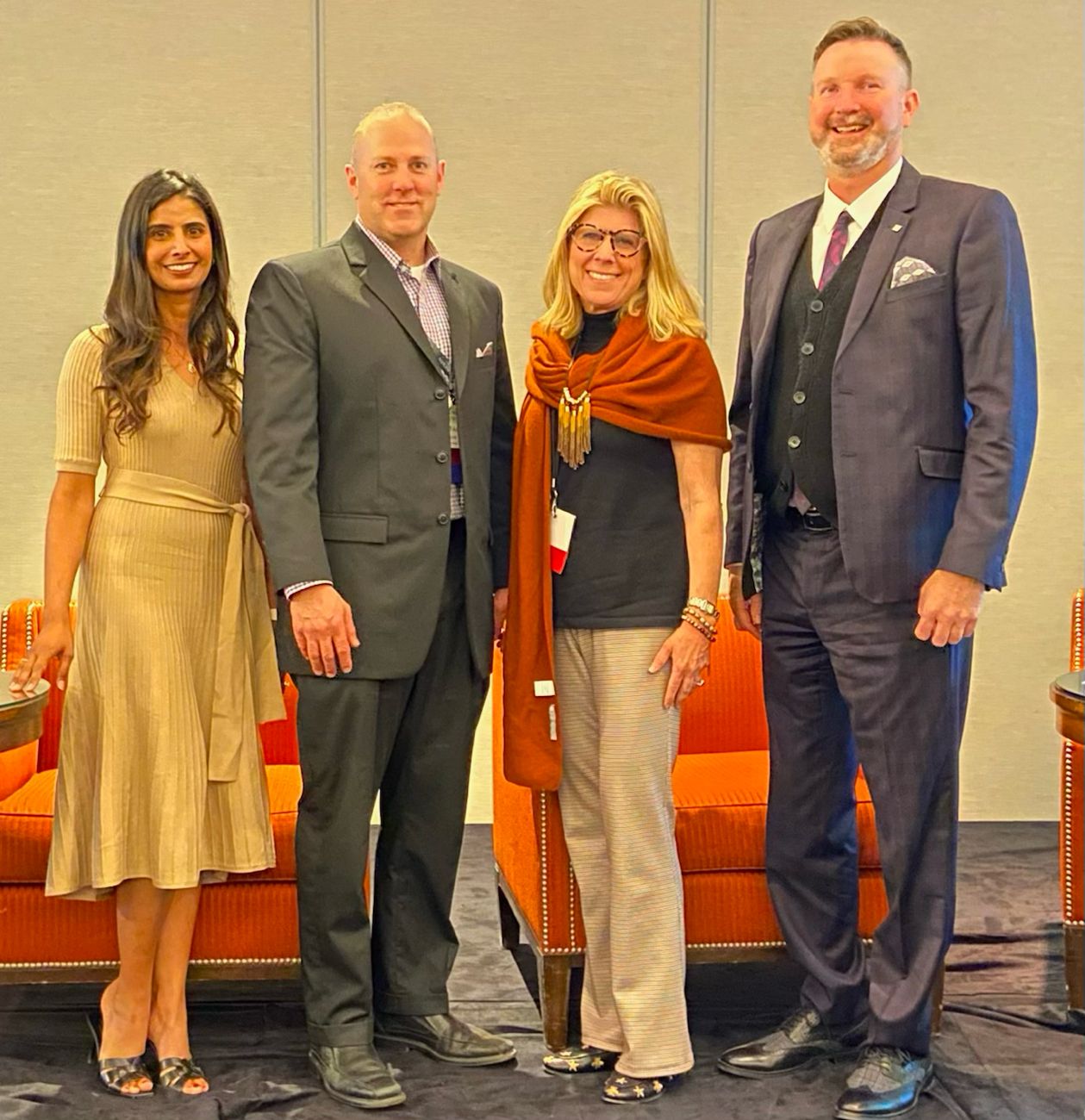 This conference continues to be one of Meridian's favorites to attend. The diverse audience, the informative sessions and the networking opportunities are always top notch. This year's event was held at the Omni Los Angles in downtown LA. Meridian CEO, John Pollock, and Chief Development Officer, Mike Conn had the opportunity to participate as speakers, and Mike's development panel really hit close to home for Meridian! We provide some of the key takeaways from his panel discussion below.
The Post-Pandemic Outlook for Healthcare Real Estate Development
This panel discussed the challenges surrounding healthcare real estate development post-pandemic and what solutions exist to combat these challenges. In addition to Meridian's Mike Conn, panelists included: Jake Dinnen, Pacific Medical Buildings; Nancy Moses, Trammel Crow Company; John Grossman, Millie and Severson; and, Scott Mackey, Devenney Group Ltd as the moderator.
Challenges
Inflation
Costs have been steadily increasing since the start of the pandemic; however, lease rates are not increasing at the same pace (along with flat or shrinking reimbursements). The result is unpredictable cost volatility and compressed development yields. Moving forward, this will need to be a shared risk and concern for all parties involved in any transaction.
Scheduling
Pre-pandemic, construction scheduling was fairly easy and the focus was on entitlements. Today, construction scheduling has proved challenging due to longer lead times and material shortages. Additionally, labor issues continue to be a problem as many of the construction staff won't get vaccinated and healthcare providers typically require all workers to be vaccinated, thus lengthening construction schedules. Furthermore, "design – bid – build" is an antiquated system and it is now important to consider different delivery models, such as design assist. Bringing a team in early in order to meet scheduling demands and tailor the design to the budget, along with availability of materials/equipment, is now very important. Subcontractors tend to have a good idea as to what materials can easily be procured while architects might pick a great product with no regard to availability, so it is more important than ever to choose the appropriate team for your project early.
Scarcity of Deals
While there seems to be lots of available capital willing to invest, the pipeline of available projects is thin in comparison, and there are very few land sites in dense urban markets where providers want to be. Unfortunately, a lot of projects were put on hold during the pandemic, while providers "paused".  Now there is pent-up demand from capital projects and money to get out the door. Developers are having to create opportunities out of nothing in land-constrained markets, like converting existing buildings to healthcare, which increases the risks of the investment but may improve speed to market.
Solutions
Inflation, scheduling, and the abundance of capital chasing a limited number of deals are hard to counter, but overcoming obstacles is what we at Meridian do best. Our development team is working with architects to design cost-effect buildings using materials that will be available to help combat these challenges. The lead time on items has extended way beyond anything reasonable, so our development team is often ordering many items as soon as we close escrow, even prior to having a fully approved design. Additionally, we are currently working with larger general contractors since they tend to have better supply chain management and sources.
While there may be fewer deals readily available, there is not a lack of capital ready and waiting to invest. The abundance of capital chasing deals is helping put downward pressure on development yields. In the face of raising costs, this is helping to take some pressure off of rents.
If you're interested in learning more about this conference, visit http://interfaceconferencegroup.com/.