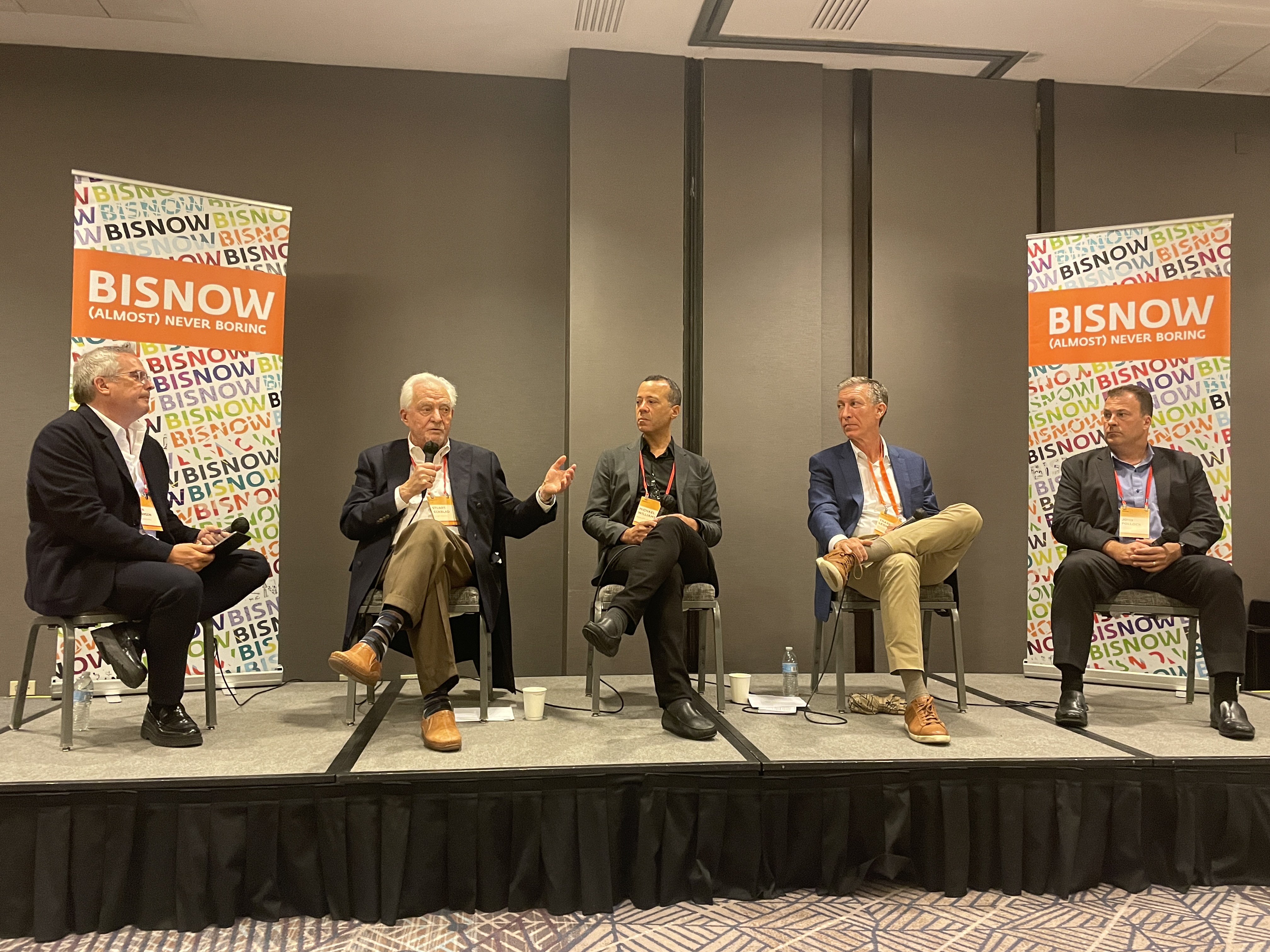 Last week, Meridian had the pleasure of attending Bisnow's Northern California Healthcare conference held at the San Francisco Marriot in Union Square. Meridian's John Moutsanas, James Hawley, Zach Chase, Mike Conn, Indrajit Obeysekere and John Pollock were all in attendance. The topic this year was "investing in healthcare while enhancing the patient experience and focusing on the future". The first panel covered a very hot topic – financing and investing in healthcare – and we provide our key takeaways in this post.
Financing and Investing in Healthcare
This panel consisted of David Lynn, CEO of Unity Medical Properties REIT; Ben Reinberg, CEO of Alliance Consolidated Group; Ilya Hvostikov, Vice President of Investments at Anchor Health Properties; Catherine House, National Healthcare Chair at SVN; and moderator, Tom Whitelock, Senior Associate at JLL. They covered a variety of compelling topics, the most notable outlined below.
State of the Northern California Healthcare Market
David has seen above average rent growth throughout Northern California, most likely due to inflation and the presence of really great health systems in the Bay Area. He believes that the fundamentals for developers are solid, with growing demand and a low supply of new product. Ben is also excited about the market but acknowledged that developers will have to work hard to find a growing number of off-market sale leasebacks. Ilya mentioned that Anchor Health is getting 4% annual bumps on leases in the Bay area, which is well above the national average.
On the flip side, panelists discussed how healthcare is not the highest and best use in the Bay Area, where life science and multifamily seem to dominate. David is not optimistic about core and core plus deals, as they have become really difficult due to a wide bid/ask spread and the massive reset going on in the market. All panelists agreed that transaction volumes have significantly fallen this year, not just in the Bay Area, but nationally. Catherine thinks that volumes are going to fall off a cliff in the 4th quarter and that sellers should hold onto their assets if they don't have to sell, citing a 15% decline in asset values over the past six months.
Debt and Financing
According to David, debt is up 230 bps in the past 6 months and lenders are hard to find. Unity Medical Properties is looking at deals as low as $6 million and lenders are willing to take on smaller deals. Ilya agreed and said that 90% of historical lenders in healthcare are pencils down, and smaller, regional banks are the only ones active and that DSCR is the most important metric right now. Ben noted that he believes he can get lower spreads on debt by doing repeat business with lenders. He also pointed out that a good source of debt is credit unions. He also advocated for secondary markets, claiming that they have better yields that can support financing.
The Impending Recession
All panelists feel that the recession will be short and shallow. David thinks that there has already been deflation that hasn't shown up in the data, and that a reset will be good for the sector and that healthcare specifically will do well with less competition. Ben noted that he believes we are already in a recession that will go deeper over the next two quarters.
Needless to say, there is a lot going on in the healthcare real estate industry and it is more important than ever to stay up to date on the latest trends and research. Huge thank you to Bisnow for providing these wonderful opportunities to forecast, analyze and plan for the future.
If you're interested in learning more about this conference, visit http://www.bisnow.com.
Authors: John Pollock