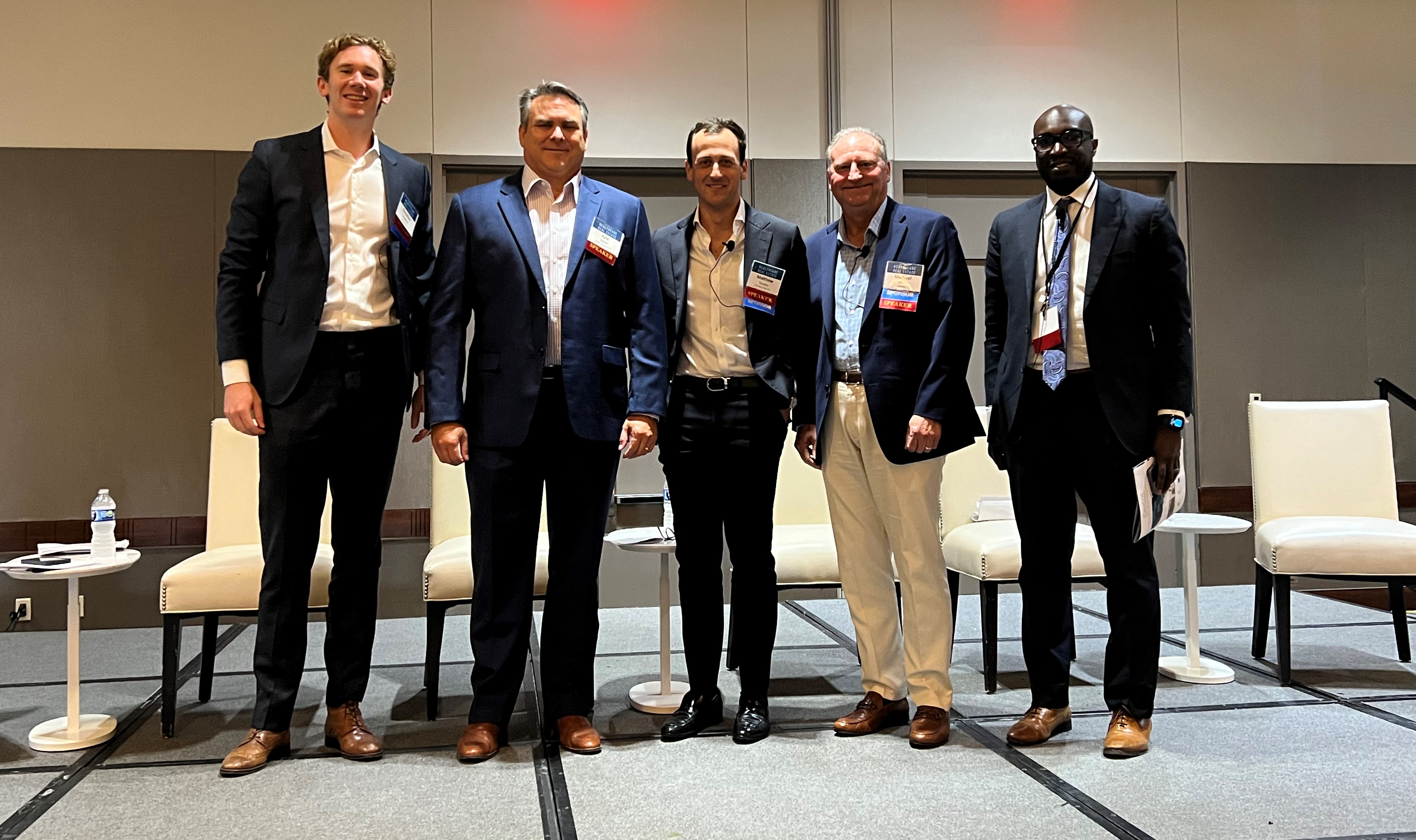 Members of the Meridian team including CEO Mike Conn, CFO John Pollock, VP Development Katie Newman and Rich Couturier, VP Business Development Julissa Tellez Buchwald and Michael Arvin, Managing Director, Strategy & Development attended the 14th annual Interface Healthcare Real Estate Conference in Dallas, TX on September 6-7.
This year's conference was the most attended to date according to Rich Kelley at Interface. A primary driver of the increased attendance is due to the overall macro-economic environment that healthcare real estate is contending with including high interest rates, higher constructions costs, higher net lease rates, and higher overall costs for healthcare providers. This has led to a slowdown in transactions for 2023, due to higher cap rates and the cost of bank debt to support acquisitions.
Mike Conn was on the opening keynote panel that focused on the overall market situation and what we should expect for the remainder of the year and into 2024. The consensus from the panel was that there may be one more interest rate hikes this year and then the Federal Reserve will look to pause rates as we move into 2024 due to it being an election year. There continue to be development projects starts, but they are generally smaller and require strong credit tenant support for underwriting and financability. Health systems are more open to third party capital from developers and are looking more to build-to-suit and turnkey projects.
Michael Arvin participated on a panel and shared his thoughts on how health systems and medical real estate are adapting to artificial intelligence (AI). The advent of AI in supporting clinical decisions will be a considerable factor for health systems to drive more efficiency into their operations. The use of AI in their back-office support for billing, accounts receivables, HR functions, customer support and member services are already underway. For medical real estate developers, AI is already being used by construction and design firms to develop more accurate specifications and reduce errors in planning.
If you're interested in learning more about this conference, visit Home – 2023 IF Healthcare Real Estate National (cvent.com)
Author: Michael Arvin