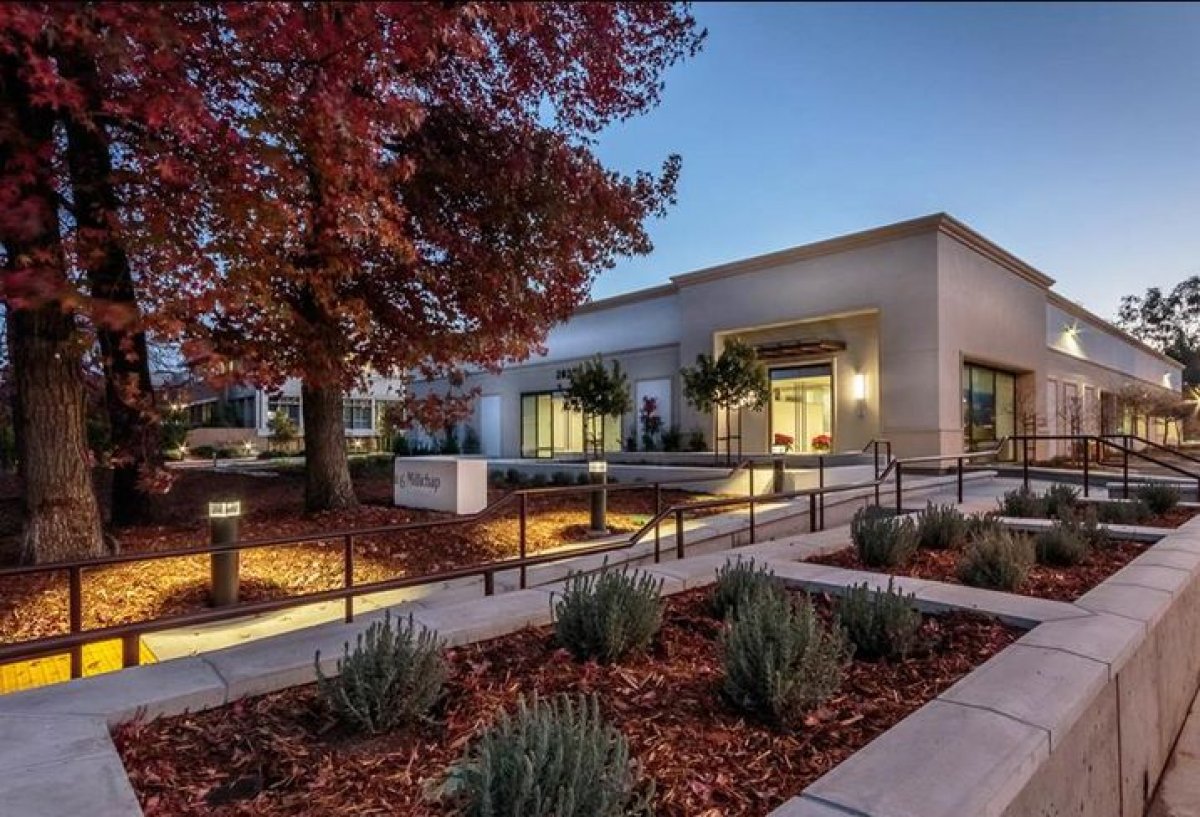 July 16, 2020
bisnow.com
Bisnow's Bay Area Healthcare and CRE webinar July 16
CommonSpirit Health saw telehealth visits increase tenfold in just a few weeks of the coronavirus pandemic, according to Senior Vice President Jeff Land, who heads the health system's national real estate services.
Though he and others who spoke during Bisnow's Bay Area Healthcare and CRE webinar July 16 agree some amount of that growth of the nascent sector is here to stay, so is the need for sound medical office buildings and outpatient environments, Land said.
The use of telehealth, which essentially is healthcare through telecommunications, has exploded with the pandemic. In addition to CommonSpirit, Spaulding Rehabilitation Network has seen its use spike, going from 200 telehealth conferences a year before the pandemic to 500 a week by last month, Senior Vice President of
Outpatient Services Rob Welch said in a Bisnow webinar earlier in the summer.
Much of the practice will stay, according to Land, who said he expects continued but slowed growth in the demand for medical office buildings and other kinds of healthcare commercial real estate.
"We would expect to see the growth of telehealth never revert back to where it was because it does work," Land said. "We totally see an acceleration of what is sort of the next generation of healthcare occurring, and it clearly impacts real estate."
Jake Rohe, senior vice president of development at Pacific Medical Buildings, a healthcare CRE developer, said roughly how much real estate is impacted by telehealth is an open question but that healthcare providers will likely use remote visits more than they did pre-pandemic.
"They don't view that it's going to stay where it is, but they do know it's going to be much higher than where it was," Rohe said during the webinar.
John Pollock, CEO of Meridian, a West Coast investor and developer of healthcare commercial real estate, said telehealth is here to stay but that the company is still looking for opportunities while being "really careful about what they're going to pursue."
He cited the Centers for Medicare & Medicaid Services allowing more procedures to be done in outpatient surgery centers as a positive sign for healthcare CRE.
"Hospitals themselves have been decanting services for a long time," he said. "I think that this pandemic will serve to increase the speed of that."
Pollock said the East Bay-based developer is scheduled to close next month on a deal in Orange County in which it will acquire and vacate a 100K SF office building to convert it to a medical office building, adding parking in the process.
"It's a really low vacancy medical market," Pollock said of Orange County. "And we still think that there's a need for that in-person care so that the healthcare providers can reach those consumers or those rooftops in that area."
Pollock didn't specify which property Meridian intends to purchase but did confirm with Bisnow the company is in escrow to purchase a 100K-plus SF general office building in Irvine, California.
"This specific sub-market has extremely high barriers to entry, and with an average medical office vacancy of 1.5% over the past five years, the market fundamentals are off the charts," Pollock emailed Bisnow.
Speakers in Thursday's webinar cited lower reimbursement rates from insurance companies for telemedicine visits as a potential headwind for the practice. But other possibilities, like Medicare's acceptance of telehealth, could be on the horizon.
"The genie is out of the bottle," CMS Administrator Seema Verma said of telehealth earlier this month.
Source: https://www.bisnow.com/san-francisco/news/healthcare/bay-area-healthcare-and-cre-post-webinar-105254