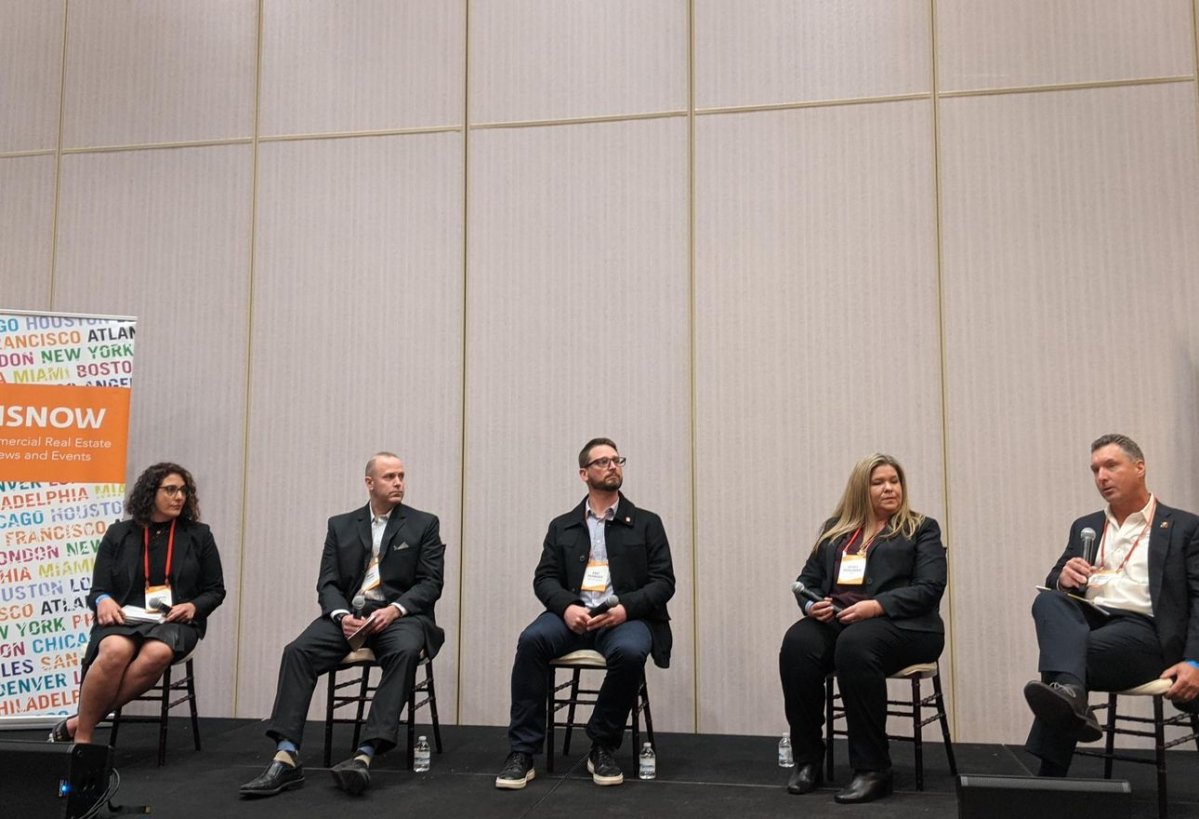 December 16, 2021
bisnow.com
Medical Adaptive Reuse Projects Have Big Potential — And Matching Price Tag
With a premium placed on shorter construction periods, medical real estate developers are increasingly turning to adaptive reuse projects. But experts in the field caution that while timelines may be shorter, costs are still high, due not only to supply issues and the cost of materials, but also to the increasingly complex needs of modern medical tenants.
"I can shave six months to a year off delivery of a building if I already have good bones," Meridian Chief Development Officer Mike Conn said, speaking at Bisnow's Innovations in Southern California Healthcare event at the J.W. Marriott L.A. Live.
Though finding properties is a challenge, with challenging entitlements processes, securing sufficient parking and the infrastructure to support medical tenants, repurposing buildings for medical uses is "a big part of our business plan," Conn said.
Cedars Sinai, City of Hope, University of Southern California and other notable Southern California healthcare providers are looking to become even more well-known in new markets, ZGF principal Janet Pangman said.
"The fastest way to do that is to repurpose existing buildings that are sitting there, in some cases ready to go," Pangman said.
While time-to-market is critical for these projects, panelists cautioned that the increasingly specialized needs of medical office users exacerbate project costs, already on the rise as a result of construction and labor prices.
Conn pointed to one of his firm's projects at the Irvine Spectrum shopping center, where the company is turning a 110K SF office building into medical office space. Even in the recent past, sufficient tenant improvement allowances might have been about $100 per SF. Primary care space is now going to cost about $200 per SF to build out a suite, and the more specialized the use is, the more costly it becomes, Conn said.
Healthcare tenants who last worked on a new space five or 10 years ago are "getting sticker-shocked by this pricing, so setting expectations early is really important in this new world we live in," Conn said.
ZGF's Pangman echoed this, noting "client expectations have to be adjusted for what they are putting in these 'ambulatory buildings,'" she said. Similar to Meridian, ZGF is working on tenant improvements for an office-to-medical use building. Everything needed to be upgraded, from mechanical systems to backup power.
"It's practically a hospital," Pangman said. "What that's going to cost to turn that existing building from a business occupancy to something a lot more specialized, it's a new thing that people are going to have to get their minds around."
McCarthy Building Cos. Executive Vice President Patrick Peterson and Taylor Design principal and Project Director Eric Peabody also spoke on the panel, which was moderated by HDR Health Principal A. Ferial Asadies.
Source: https://www.bisnow.com/los-angeles/news/healthcare/bisnow-innovations-in-southern-california-healthcare-event-111304