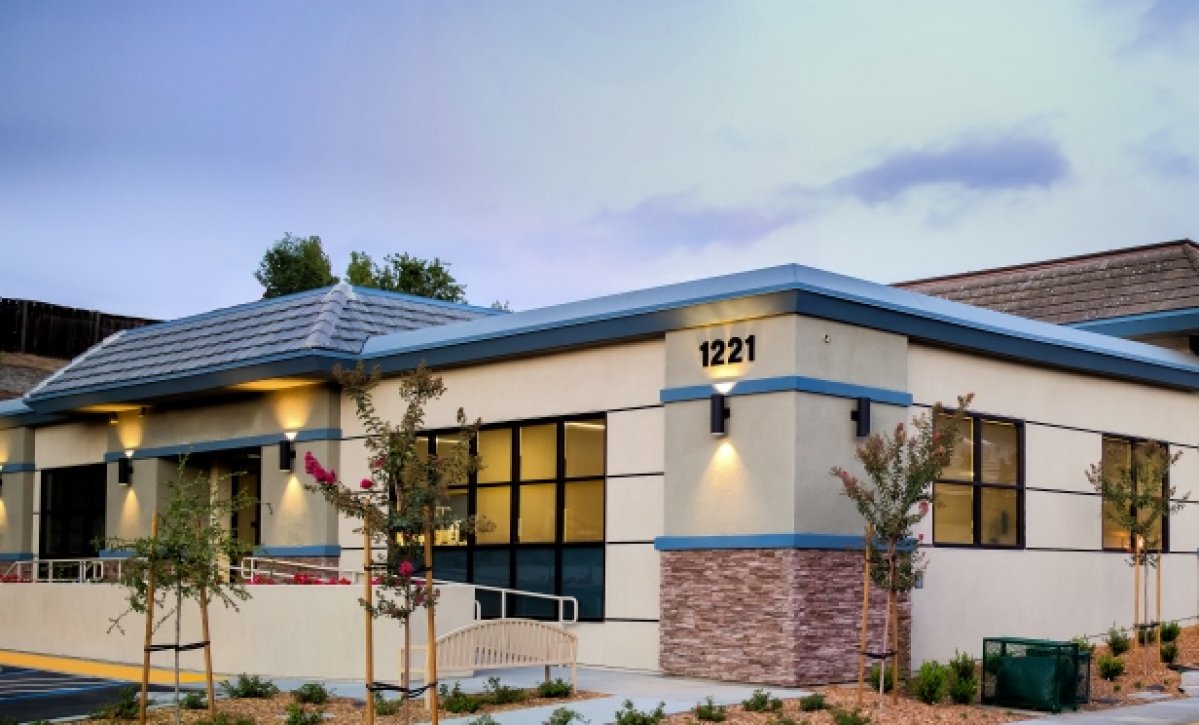 April 13, 2018
globest.com
Can Healthcare Continue Its Trajectory?
SAN RAMON, CA–With healthcare systems vying for market share while trying to manage member health and a legislative environment that keeps everyone guessing, amid record numbers of developments throughout the country, John Pollock, CEO of Meridian, says it's an exciting time to be in healthcare. He recently discussed healthcare investment and areas with the most activity in the first of a two-part exclusive.
GlobeSt.com: Are healthcare investments following a certain trend line or is it specific to geography? 
Pollock: It is hard to imagine that we will see another year like 2017. The sales activity in 2017 hit a high-water mark as capital continued to pour into the sector and owners were persuaded to become sellers. Prices rose, cap rates compressed and the sub-5% cap sales price was not uncommon for the most prized assets. Transactions exceeded $10 billion in 2017 and included the Duke Realty portfolio sale, which was $2.7 billion alone. There were several other smaller portfolio sales that also contributed to the sales velocity.
While there are still healthy spreads between cap rates and treasuries, that gap will continue to narrow as the Fed continues to push the interest rate up. If sellers don't recalibrate expectations, it will be tough to get the supply needed to keep the velocity up. Healthcare REITs have taken a beating in 2018 and will likely be a lot less active in at least the first half of the year.
Also interesting are the results of CBRE Group's survey, "2018 Healthcare Real Estate Investor and Developer Survey," which points out that there is a 25% reduction in the amount of equity allocated to healthcare real estate transactions in 2018. This is the lowest amount in the past three years, yet was still sufficient to fund all of the activity of 2017.
GlobeSt.com: What areas are most active for investing or are all areas of the country seeing activity with the aging population?
Pollock: Baby Boomers continue to drive up the average age of the US population and that trend is expected to continue for the next decade as 10,000 Boomers a day turn 65. By the time the last of this generation approaches retirement age in 2029, 18% of the country will be at least that age, the Pew Research Center projects. Couple this with the increased demand for healthcare services as people age, these demographic shifts will continue to make for an active investment market across the country. That being said, there appears to be an outside opportunity along the 'smile states' where there is a greater population density and/or a migration by Boomers as they seek warmer climates and a lower cost of living.
GlobeSt.com: How is healthcare development evolving, with the changing demographic finding convenience a high priority?
Pollock: As a developer of healthcare real estate, we love this trend since it often results in the need for new space. As an investor in healthcare real estate, we must be very careful about the building that we choose to reposition. Healthcare providers and systems want locations that are easy for their patients to navigate, not buried in some massive hospital complex. Accessibility is just as important to Boomers as it is to the busy soccer moms who need to get their children seen by doctors between school and extracurricular activities.
With an increasing amount of consolidation and competition for market share within the healthcare industry, the strategy teams at the systems are also weighing in on the accessibility discussion. Their focus tends to be on the visibility side of convenience as these teams look to extend their respective brands.
The healthcare systems' need for convenience and visibility have collided at the intersection of retail and the dialogue has shifted to traffic counts and right-in and right-out locations. We have also seen healthcare real estate departments that are being infiltrated by retail refugees as these systems look for the best locations that will enhance the patient experience and increase the brand's visibility. Often called the retailization of healthcare, we have had numerous assignments that involve the reposition of existing buildings, like the conversion of a former post office to an office of statewide health planning and development-3 outpatient clinic in a grocery-anchored shopping center in Walnut Creek, CA, or the ground-up development of a clinic with a freeway pylon signage in a Home Depot outparcel in Pomona, CA. These locations tick the box on convenience since most are surface parked and easy for patients to find.
Meridian is a full-service real estate developer and owner of medical and general office real estate with properties located in the western United States.
http://www.globest.com/sites/lisabrown/2018/04/13/can-healthcare-continue-its-trajectory/?channel=markets§ion=national&slreturn=20180313194212