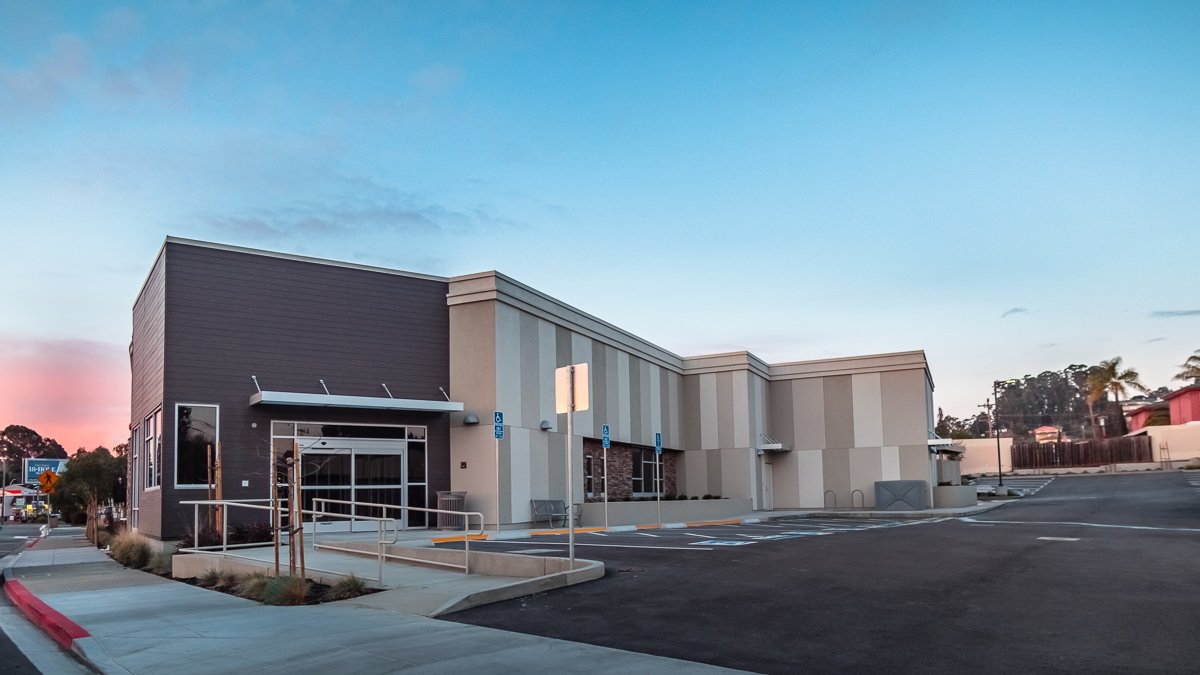 February 27, 2018
globest.com
Despite Challenges, Creative Approach Delivers MOB
CASTRO VALLEY, CA—With 10 years and some creative thinking, a once-abandoned development proposal gets new life. Medical office developer, Meridian, recently completed ground-up construction of a 10,000-square-foot single-tenant medical office building located at 20359 Lake Chabot Rd.
The building is situated on the main arterial road leading to Sutter Health's Eden Medical Center campus, one block from the hospital, in the Valley's medical corridor. Castro Valley is an unincorporated area within Alameda County.
"The irony of this location in Castro Valley is that we had the site in escrow just before the Great Recession in 2007/08," John Pollock, Meridian CEO, tells GlobeSt.com. "As the market unraveled, we were unable to move forward with the development at that time. I knew it was a great location and I was very happy that we could come back to it and solve a need for a client."
Meridian built the ground-up Type V wood/stucco building shell. The tenant plans to operate an outpatient dialysis clinic, delivering dialysis services and education to patients with chronic kidney failure and end-stage renal disease. The tenant improvements are expected to take six months.
"When we learned of our client's requirement, we immediately knew the ideal site and worked quickly to secure a .69-acre parcel of land, just one block from the entrance to Sutter Health's Eden Medical Center campus," said Pollock. "The small, compact site was relatively odd-shaped and had challenging topography; however, we were confident our team could create a development solution for this challenging parcel."
According to Mike Conn, Meridian senior vice president of development, the site required Meridian to address some steep grade changes with large retaining walls, with approximately a 13-foot difference in topography from the front of the site to the rear.
"The project required a site development review, multiple design approvals, a mitigated negative declaration for CEQA, a parking variance, OSHPD3 approval and a public hearing," said Conn. "The project also involved a lot merger, base flood plain elevation change to satisfy FEMA and a dedication of public right of way to the county.
Alameda County and the Castro Valley Municipal Advisory Council have jurisdiction over planning and construction activity. This required Meridian to work with the county and the surrounding community to ensure the project would integrate well into the neighborhood. This resulted in Meridian gaining approval quickly and the project was delivered in only six months.
"Our client was on a tight schedule and Meridian delivered the building on time and on budget," said Conn. "Our general contractor, Stevens Hemingway Stevens, and our architect, Harriman Kinyon Architects, were integral to our success. We pride ourselves on our ability to provide creative outpatient ambulatory solutions for our clients and deliver on our promises. The new facility will help our client provide a much-needed life-saving treatment to patients who desperately need access to care."
The property was purchased by Meridian in October 2014 from Coyote Properties VIII LLC.
http://www.globest.com/2018/02/27/despite-challenges-creative-approach-delivers-mob/