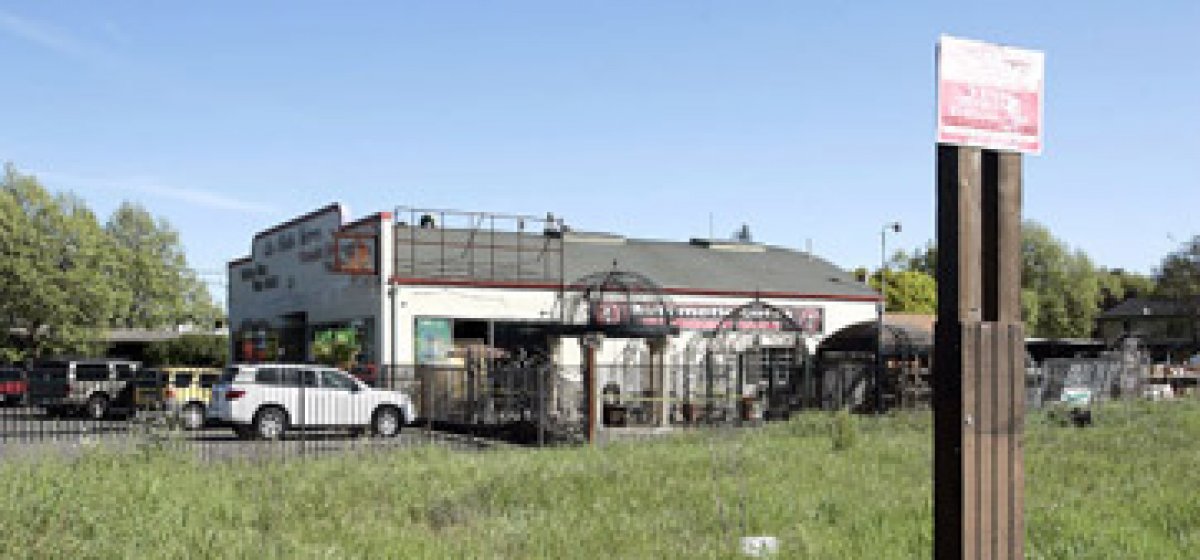 Two Soscol Avenue parcels at the corner of Shetler Avenue are the proposed future home of a drive-through restaurant and a medical office building.
Meridian Property Ventures of San Ramon has submitted a pre-application to the city to review its potential plans for the parcels, which together total almost 2 acres. One parcel is currently the home of a metalwork business called La Bella Terra and Bundy's Mens Western Wear. The other parcel is a vacant lot.
Both parcels are owned by Soscol & Shetler Napa LLC of San Francisco. An attorney representing the ownership declined to be interviewed for this story.
According to the development application, the proposed 4,562-square-foot drive-through restaurant would be located adjacent to the Soscol/Shetler intersection, which is currently a vacant lot. The 11,000-square-foot medical office building would be located in the northeast corner of the site. An 89-space parking lot would be provided.
"We believe the proposed project will create a positive addition to the city and neighborhood," said a statement from Elizabeth Meloy with Meridian Property Ventures. The company website describes Meridian as a full-service real estate developer and owner of medical and retail real estate.
According to Meloy, Meridian has extensive experience building retail and medical office developments and has constructed 100,000 square feet of new developments in the past decade.
Past clients noted on the company's website include Starbucks, Domino's Pizza, Staples, Family Dollar, Fresh & Easy, AutoZone, DaVita Dialysis and SleepMed.
As part of the proposed plan, two buildings at 222 Soscol Ave. would be demolished. The owner of La Bella Terra and Bundy's Mens Western Wear is Aurelio Banda. The businessman said he would be reluctant to leave his Soscol Avenue space.
"This is a great location. Everyone sees you here on Soscol. It's the main drag." His western wear business is closing, he said, but the ironworks will remain open. If the development gets approved and moves forward, "I'm going to relocate," he said.
Meridian's application did not name the potential new restaurant tenant but described it as having more than 1,500 restaurants in the U.S. The medical provider, not named, reportedly operates more than 2,000 centers across the U.S. and is "highly regarded as a leader in patient focused medical care."
Reached this week, Meloy declined to elaborate on the proposed development plans, stating that she preferred to wait to discuss the project after the company receives input from the city's planning department.
"We will be releasing more information as the development progresses," Meloy wrote in an email.