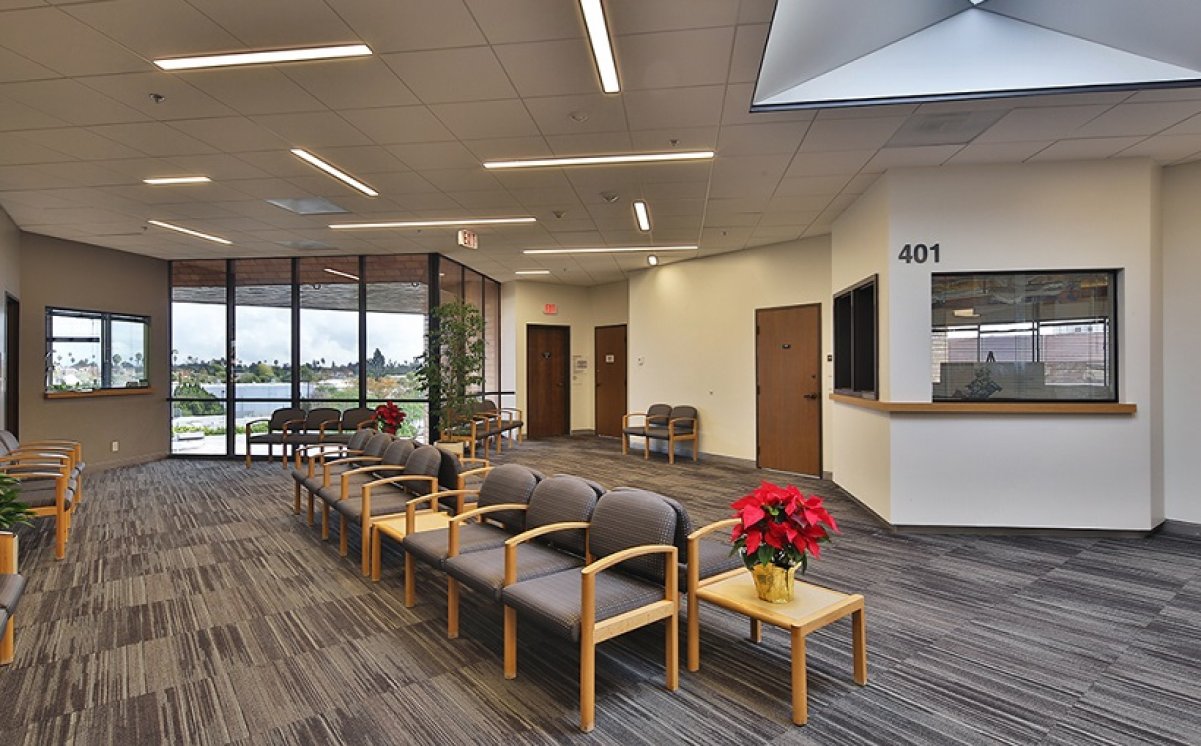 September 11, 2019
www.connect.media
Expert Q&A: Meridian's Pollock Discusses Medical Office Development & Design
Connect Healthcare is coming up October 2 and 3, 2019 at The Resort at Pelican Hill in Newport Coast, and we're giving you a preview of some of the insights and knowledge our expert speakers will provide. We spoke with Meridian CEO John Pollock about development and design trends in the medical office space. Read on to learn more about how retailers are impacting traditional medical office development, the biggest challenges and opportunities for medical office developers today, and how developers are designing buildings to accommodate the changes that EHRs and telemedicine have brought.
CONNECT HEALTHCARE: Retailers such as CVS and Walgreens are determined to expand their healthcare offerings. How is that impacting traditional medical office development?
POLLOCK: The fact that retailers such as CVS and Walgreens are determined to expand their healthcare offerings is huge. They have well-located, massive real estate footprints (nearly 10,000 locations each) that make it easy to connect with patients-consumers. Coupled with the fact that so much of the drugstore traditional business is being gobbled up by online retailers, it makes sense to transition that space to something that is "high touch." Consumers-patients want the convenient locations and positive experience, and providers/systems benefit from a lower cost of care and better patient-consumer satisfaction.
CONNECT HEALTHCARE: How can developers help providers compete against retail-based healthcare?
POLLOCK: As an industry, we must find solutions where care providers can better manage population health outside of high-acuity hospital settings. CVS and Walgreens will undoubtedly give providers/systems in the respective markets a run for their money. Those prime locations where the drugstores sit come at a premium to what healthcare needs to afford. At Meridian, we love finding buildings or sites that are slightly off 1st and Main, but are equally convenient and can provide a great patient-customer experience as well as can be had at a rent that is lower than the drug store locations. For example, working with HCA's CareNow, we converted a former Wells Fargo Bank branch into a 5,000-square-foot urgent care clinic in Simi Valley, CA.
CONNECT HEALTHCARE: What are the biggest challenges facing medical office developers today?
POLLOCK: The biggest challenge facing medical office developers today is the inability to think differently. The world is changing, and it certainly feels like healthcare is at the forefront of that change and for good reason. We cannot afford to spend 18% of the GDP on healthcare. Most other industrialized nations spend around 8% of their GDP on healthcare and have better than or equal outcomes. Something must change in the delivery of care here in the United States. As developers, if we don't start bringing creative solutions to the table, we are going the way of the dinosaurs.
CONNECT HEALTHCARE: Where do you see the greatest opportunity, either in types of projects, markets, or tenants?
POLLOCK: The opportunity lays in flexibility; the developer's toolbox must have a wide range of tools. At Meridian, we see a tremendous opportunity in what we call adaptive re-use—taking an existing building that wasn't originally intended to be medical and converting it or changing the zoning of a parcel(s) to allow for medical. The existing buildings offer a location that would not have otherwise been available in tight urban markets, they can allow speed to market, they can help transition an area by revitalizing buildings that have become unwanted or underutilized. In Torrance, CA, for example, we competed against a multi-family developer and hotel developer to acquire a property adjacent to Del Amo Fashion Center Mall, several other retail amenities, hotels and in close proximity to the two hospitals that serve the area. The 100%-vacant building was tired and in disrepair, and most thought this was a re-development play. We saw the diamond in the rough and recently completed a total facelift of the exterior and interior common areas, creating an inviting space that is easy for patients to access and is close to amenities.
CONNECT HEALTHCARE: Now that most healthcare systems, clinics, and physician practices have made the transition to EMRs, and some have embraced telemedicine, how are developers adapting their designs to accommodate this technology? And what's happening to older buildings and spaces that weren't designed to accommodate this type of care delivery?
POLLOCK: It is great to see less space devoted to those silly file rooms; space has become far more clinically focused, which is a significant step forward in taking inefficiencies out of the system. While there are still going to be some individual practitioners that will continue to occupy those older buildings, new practices and groups are opting for more functional space and leaving those functionally-obsolete spaces and buildings. Developers must embrace these changes, being careful to design new buildings and spaces to take advantage of the technological advances that have occurred and those that are on the horizon. At Cotton Medical Center, Meridian's multi-tenant medical office building in Pasadena, CA, we created shared waiting areas as part of our effort to reduce administrative space. We no longer include file rooms in any of the new spaces we build out for our clients, as function and space-saving is our top priority.
Source: https://www.connect.media/expert-qa-meridians-pollock-discusses-medical-office-development-design/