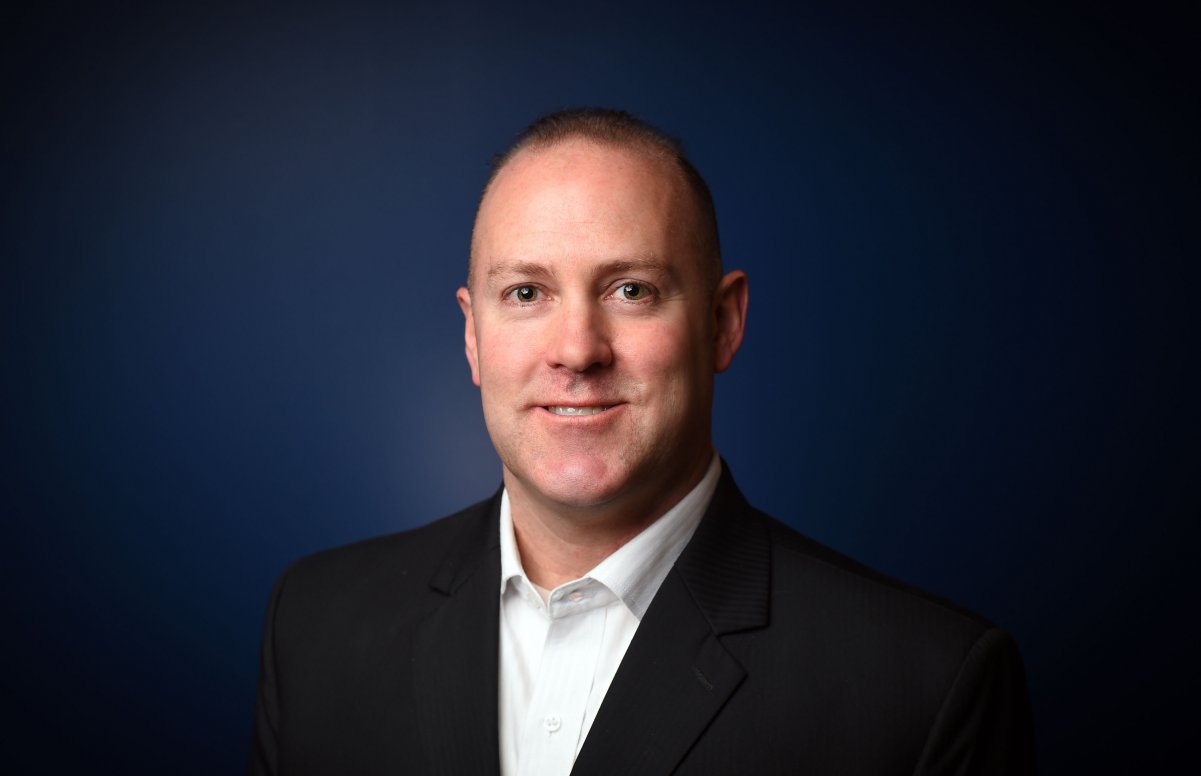 April 25, 2023
wolfmediausa.com
Companies & People: Five questions for Mike Conn of Meridian
Ever since Walnut Creek, Calif.-based Meridian was founded in 1999, it has been known as quite an innovator in the healthcare real estate (HRE) sector.
Although the firm is a "full-service real estate owner, operator and developer specializing in high-quality, brand-enhancing developments with distinctive expertise in healthcare and life science real estate," it has become well-known for seeking and finding opportunities that competitors might have missed or passed on.
As a firm based in California, where raw land is scarce and regulatory approvals are more complicated, Meridian was one of the first firms in the HRE sector to make repurposing a core strategy. Also, besides finding creative ways to convert other real estate product types into medical facilities, the firm has completed its share of "light" value-add and core-plus investments.
In all, including ground-up projects, build-to-suits, repurposing projects and a variety of other types, the firm has been involved in more than 150 projects and investments.
In recent years, Meridian has also branched out beyond its California roots by making investments in the Phoenix and Tucson, Ariz., areas.
One of the company's latest projects, now under construction in New Mexico, occupies an 18-acre parcel it acquired near Presbyterian Santa Fe Medical Center in the Las Soleras Master Plan district of Sante Fe. Meridian started construction in late March on a 95,000 square foot, multispecialty medical office building (MOB) and comprehensive cancer care center slated for completion in July 2024. Toledo, Ohio-based Welltower Inc. (NYSE: WELL), a publicly traded healthcare real estate investment trust (REIT), is providing a majority of the capital for the project, which is being developed in partnership with locally based Nexus Health.
For the past nearly 17 years, Meridian was led by John Pollock as the CEO as well chief financial officer (CFO), with a staff that has grown along the way and is now housed in seven offices in the western part of the country.
Since 2012, the company's growth has also been fueled by Mike Conn, who joined the firm as chief development officer after working for more than a decade as a real estate broker and general contractor.
Mr. Conn held the role of chief development officer until recent weeks, when he succeeded Mr. Pollock as CEO. As noted in the April 5 edition of the HREI weekly e-newsletter, Mr. Pollock will remain with the company as a managing director and will also continue to serve as CFO.
In a news release announcing the leadership change, Mr. Conn praised Mr. Pollock, noting: "I am incredibly honored and humbled to be asked by John Pollock to step into such an important role in the organization. I have certainly learned a lot working with John over the years, and he has proven to be a great mentor and friend."
In a follow-up to the announcement, HREI reached out to Mr. Conn to learn more about his new role and where he sees the company headed in coming years.
HREI: Mike, congratulations on your promotion. Can you tell us a bit more about your new role and John Pollock's transition to CFO and, if you care to do so, why he decided to make a change?
Conn: This was a planned succession that we had been preparing for years. Meridian is part of a family of companies owned by the Marcus and Millichap Company. George Marcus remains the chairman of those companies. Often, a CEO at a similar, mid-sized company would step away to become chairman, but in this case that was not an option or John Pollock's desire. The recent growth of Meridian over the past few years with our institutional capital partners required us to have a more formal CFO and capital markets focus. John has been Meridian's CFO since joining Meridian in 2006 and retained the title when he was promoted to CEO. John's strong finance and accounting background made this the perfect transition for Meridian's continued growth. John will remain an integral part of the company as managing director and CFO as well as provide mentoring to the team over the next several years.
HREI: Meridian has been one of the more successful companies in the HRE space in recent years. What have been the drivers of that success?
Conn: I believe our partners would say that our ability to provide creative and synergistic deal structures that are relationship-oriented has driven our success. This is a relationship business at the end of the day and, if all things are equal, people will do business with people they like and trust. In addition, Meridian's innovation and our ability to look at a site or project with a "developer's eye" has really been a differentiator for us in the outpatient, off-campus setting. We may look at a site that is extremely well-located, but wasn't previously thought of as medical, and through creative land use or parcel assemblage, we can create something out of nothing and still deliver it on time and on budget.
HREI: What are the biggest challenges faced today by the company, and, for that matter, by the HRE industry as a whole?
Conn: The year 2023 will be the year of capital as the market adjusts to interest rate and cap rate fluctuation. Healthcare systems have very slim operating margins and their ability to get really cheap capital has become increasingly more difficult. The uncertainty around construction costs, supply chain and procurement issues, as well as the cost of money, have caused the industry to reset expectations. There is still capital available for good deals that are underwritable; however, marginal deals will come under increased scrutiny. Lenders will pick and choose their deals. Ultimately, I believe the major healthcare systems will be more open to using third-party developers and capital solutions moving forward. That will allow the healthcare systems to focus on their core business, which is delivering healthcare. Additionally, they can use their capital for mergers and acquisitions, physician recruitment, and investment in technology. Meridian wants to be a partner and a tool in their toolbox for success.
HREI: As CEO, do you plan to make any changes to the company's strategy or business model? If so, what?
Conn: Meridian will remain focused on our core business lines and utilize fact-based underwriting. We will continue to do ground-up build-to-suit, adaptive reuse and repurposing, and light value-add or core-plus investment. Our focus will be in the western United States, but we are willing to go further east for the right clients. We can capitalize deals wholly owned with our parent capital or participate in joint venture limited partnerships. We offer a variety of synergistic deal structures to our partners, such as options to purchase or physician investment. Meridian will also increase our fee-for-service business and begin to take a more active role in asset management, property management and construction management as we increase our portfolio.
HREI: What are your goals for Meridian this year? For the next five years?
Conn: Our goal this year is to do one good deal at a time and provide expert service to our customers and partners. We will continue to stick to our fundamentals and what we are really good at, which is sourcing excellent sites, being creative, executing and delivering on time and on budget. Over the next five years, we plan to grow our holdings and perhaps enter into more programmatic joint venture limited partner relationships to expand our strike zone. We will remain disciplined but opportunistic when the right deal presents itself.
HREI: Is there anything else you'd like to add?
Conn: Our most valuable assets are our people and partnerships. We will continue to work with best-in-class brokers and vendors, as well as strong physician groups and healthcare systems. We will help our trusted partners realize their vision and ambulatory strategy by offering attractive real estate solutions and best-in-class execution. Our continued mission will be to provide greater access to care at a more affordable cost across the continuum of care.
Source: https://wolfmediausa.com/2023/04/25/companies-people-five-questions-for-mike-conn-of-meridian/