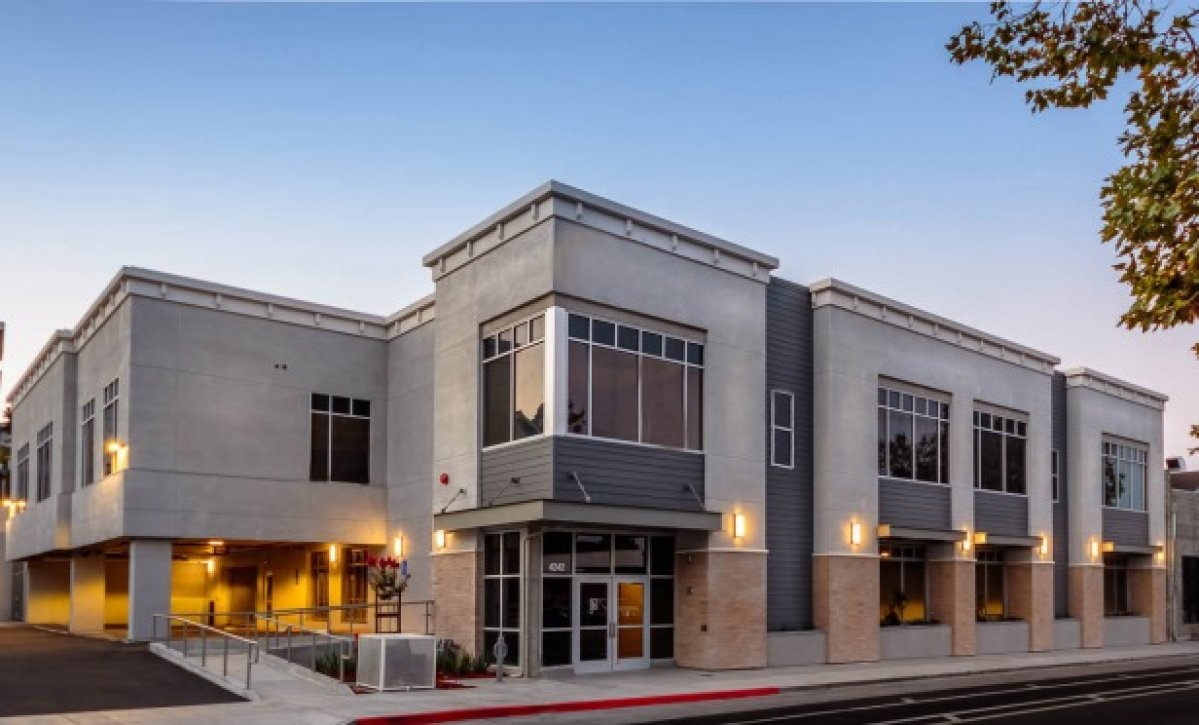 April 16, 2018
globest.com
Flexibility, Convenience Pinpoint Healthcare Focus
SAN RAMON, CA —With healthcare increasingly shifting to meet patient demand, developments are getting creative, says John Pollock, CEO of Meridian. He recently discussed flexibility in design and healthcare development in the second of a two-part exclusive.
GlobeSt.com: What developments stand out as ones that are pushing the envelope with cutting-edge features or the latest tech, etc.?
Pollock: Healthcare systems want to be near where their patients live or work and in dense urban markets, which can require creativity. Meridian recently completed an office of statewide health planning and development-3 outpatient clinic in Oakland, CA on a major retail corridor, located between a Blue Bottle Coffee and a Firestone auto care shop. The site is also surrounded by new multifamily developments in the area and other major retailers. The scarcity of available land and buildings required us to develop a 12,750-square-foot clinic on an assemblage of parcels that was only 18,000 square feet. Further, the layout of the property required a podium design with the on-grade parking under the building, which was made to look like a retail storefront to help activate the street for pedestrians.
The use of technology represents huge opportunities to drive cost out of the healthcare system, from better population health management, virtual visits to wearables.
Kaiser Permanente patients have access electronically to their providers. They can email questions or upload a photo and get advice, which increases access and allows providers to leverage technology to service more patients. Since Kaiser is vertically integrated (a payer and provider) and sees the value in this increased access, they can reimburse providers for these e-consults.
Adventist Health, based in Roseville, CA, operates the largest network of rural healthcare clinics in California. They are able to leverage their network of providers with virtual access from the rural clinics to specialists located at the hospital facilities. Providing this cost-effective access to quality care is critical to managing population health and reducing chronic conditions.
We have also seen large employers encouraging employees to stay active and track their progress on a wearable device. Employers taking an active role in employee health will be a catalyst for major change in the healthcare sector.
GlobeSt.com: What features are you seeing that are part of most new developments?
Pollock: Flexibility, flexibility, flexibility…with the rapidly evolving healthcare delivery models, flexibility is everything. Exam rooms that can serve a primary care provider one day and a woman's health specialist the next are critical to ensuring that newer buildings will remain relevant and serve the future of healthcare.
Meridian is a full-service real estate developer and owner of medical and general office real estate with properties located in the western United States.
http://www.globest.com/2018/04/16/flexibility-convenience-pinpoint-healthcare-focus/