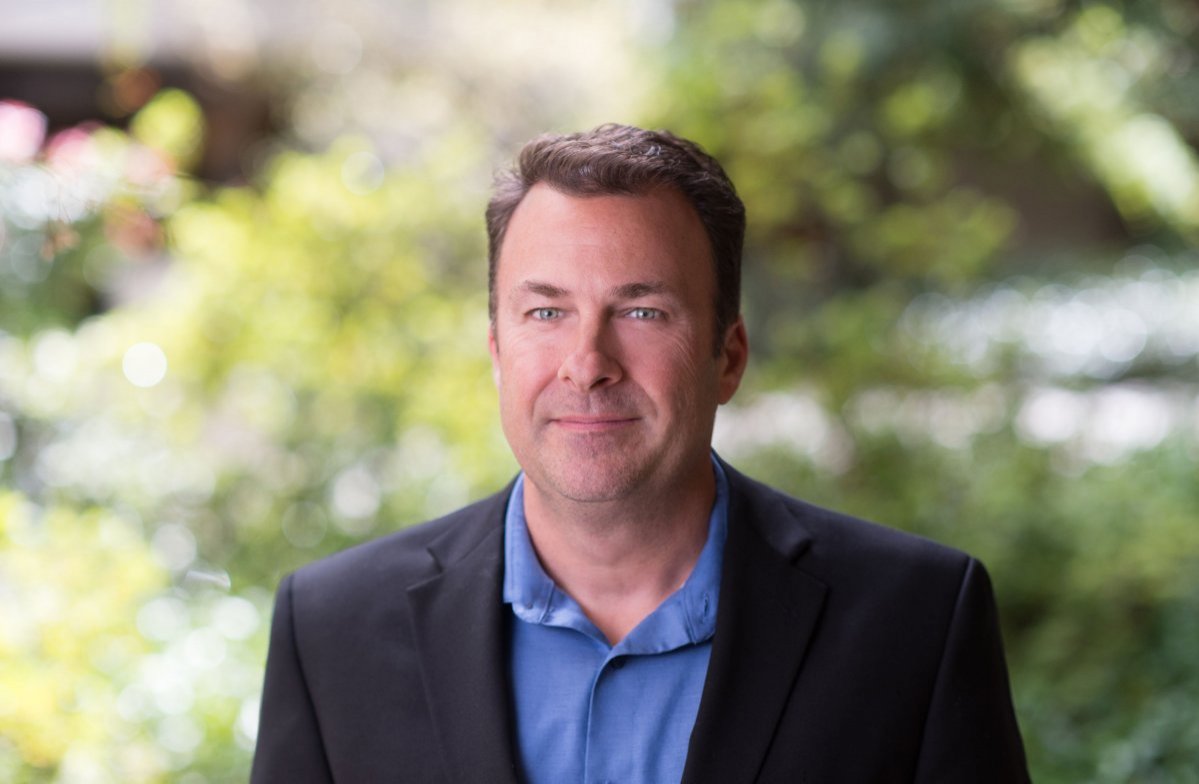 The stability and necessity of medical office space has been a bright spot for commercial investors thanks, in part, to the new emphasis on healthcare caused by COVID-19. Below, three Western-based experts explore the trends that are likely to drive this sector.
TELEHEALTH, OUTPATIENT CARE THE TOP HEALTHCARE TRENDS OF 2021
By John Pollock, CEO, Meridian in Walnut Creek, Calif.
According to PwC's fourth-quarter 2020 Investor Survey, the healthcare sector has held up well throughout the pandemic. The survey suggests that most investors will hold their assets because of the macro market uncertainty and the relative stability that healthcare provides.
These dynamics will restrict the supply of transactions. On the development front, most in-progress healthcare projects continued through the pandemic, but the pipeline of new deals has been severely restricted.
This may mean 2021 will be a slow year for healthcare across the board. Meridian anticipates that healthcare systems will be slow to make decisions on all types of transactions until there is clarity about how and where care will be delivered.
Fortunately, the pandemic has had a positive impact on several facets that should improve the healthcare sector by providing greater access to care and helping to reduce the cost. These include:
• The adoption of telehealth. The quick ramp up of telehealth has and will continue to provide greater access to care. Centers for Medicare & Medicaid Services (CMS) took early action and removed barriers to allow for the delivery and reimbursement of telehealth visits. The ability to deliver care in rural areas or to patients that have limited mobility is an incredible benefit and it is hard to see those changes being rolled back.
• The push to deliver care in off-campus locations. We believe this trend will continue to accelerate. Providing patient-centric care near people's homes and work will be imperative to keeping healthy people out of the acute care setting. These outpatient care centers are more convenient for patients and less expensive to operate. Meridian recently closed on the Pacifica Court in Irvine, Calif., where we are converting a 110,00-square-foot general office building to medical.
The new presidential administration should provide the stability needed from a policy perspective for healthcare to continue to flourish. I expect that the President will pursue an expansionary agenda that builds on the Affordable Care Act, and we should only expect iterative changes and tweaks to this statute. According to PwC Health Research Institute report from November 2020, the likelihood of the public option on the ACA exchanges that the President has advocated is not likely to get bipartisan support. It is worth noting that a decision from the Supreme Court is expected in spring 2021 related to the constitutionality of the mandate.
Overall, while 2020 was a challenging year for virtually every industry, healthcare real estate seems to have weathered the storm. Tele-visits have become the new normal as healthcare providers look for innovative ways to enhance the patient experience and provide greater access to care. Embracing change, staying adaptable and focusing on new opportunities will be key as we move into 2021.
GROUND-UP MOB CONSTRUCTION SET TO INCREASE IN 2021
By Robb Osborne, Principal at TRI Commercial and the Osborne Group in Roseville, Calif.
Access to healthcare facilities and an over-arching focus on health and wellness have clearly become a priority in our nation. Driven in large part by the COVID-19 pandemic, the trend toward healthier living and proactive medical care is on track to boost medical office demand and, subsequently, its construction, in 2021 and beyond.
According to the AIA Consensus Construction Forecast Panel, healthcare spending is projected to increase by 3 percent in 2021. Growing research shows medical office investments are highly favored for their long-term leases, stable occupancy and tenant credit quality. When you pair this with the release of a viable COVID-19 vaccine, it is fair to anticipate that medical office product will become top of mind for many owners and investors throughout the commercial real estate sector in the months ahead.
While the pandemic has challenged many asset classes, it has also shifted consumer perception when it comes to individual health, driving new demand for high-quality medical office properties.
For example, the Osborne Group is directing the leasing for a speculative, Class A medical office property in the Sacramento, Calif., submarket of El Dorado Hills. This ground-up development, which is owned by a medical group through KFG & FOUR Cs LLC, demonstrates the strength and stability of the medical office sector in the Sacramento market.
The El Dorado submarket comprises only about 2.5 million square feet of office space. The vacancy rate has notably compressed since 2017, and with positive net absorption for the past three years, office demand has remained healthy. These solid fundamentals bode well for continuing demand for this type of new construction in this market.
Suburban Care Accelerates
The industry-wide impact of the pandemic has led healthcare decision-makers to pull away from urban care facilities and focus more on the needs of patients within the communities in which they live. Much of this has been driven by suburban migration, which has roughly 25 times the net migration rate of urban census tracts, according to a recent study by StratoDem Analytics.
This shift will drive demand in select markets throughout the country as cities with little to no convenient access to medical office facilities seek to add new healthcare properties that can serve local residents' needs.
As consumer demand and spending increases, and as cities are re-shaped to accommodate burgeoning suburbs, demand for medical office construction is set to rise this year and into the future. Those investors and owners who are in the know and connected to knowledgeable partners will be well-positioned to benefit in the months ahead.
THE EVOLVING SOUTHERN CALIFORNIA HEALTHCARE REAL ESTATE MARKET
By Bryan Lewitt, Managing Director, Chris Isola, Executive Vice President, and Kellie Hill, Senior Associate at JLL
Consolidation continues to be a common theme within Southern California's three major healthcare markets, including Los Angeles, Orange County and San Diego, but it's occurring at different stages. With consolidation comes a more efficient economies of scale for providers in a rapidly changing industry. This not only occurs with operations, but with their real estate as well. Add COVID-19 to the mix, and many continue to watch these three markets to gauge how they are responding. The pandemic has also caused operators in these markets to understand supply and demand dynamics when taking into consideration operations, staffing, safety and health. Personal Protective Equipment (PPE), vaccination delivery, telemedicine and workplace strategies for back office use are all changing the way we deal with real estate.
San Diego
San Diego is an extremely mature consolidated market and a model for other U.S cities. However, it still has its challenges that will continue to shape the region. With four major health systems serving more than 3.5 million people, speed to market and the desire to be on Main and Main have driven these systems further into the communities with an emphasis on ambulatory strategy. The goal was to take the services to San Diego residents.
The onset of the pandemic escalated healthcare needs as residents were urged to see their practitioners for elective and nonurgent procedures away from the hospital, allowing the main hospital campus to treat those in need of acute care. In 2021, expect the main hospital systems to look to develop and open facilities in underserved San Diego submarkets, making it more convenient and safer for patients to be treated for non-COVID diagnoses. There is incredible room for growth in this market as the region evolves from a one-campus environment to the retailing of medical services.
Orange County
Orange County is a less consolidated healthcare market than San Diego. However, the hospital systems and medical groups have ventured together over the past seven to 10 years. With consolidation comes real estate movement as systems and practices look to shed facilities that don't fit into their business plan or model. This might cause some additional vacancies, though it will also provide opportunities for the smaller practices to upgrade into more desirable and better located space. Like San Diego, Orange County operators and practices will continue to expand into smaller facilities in densely populated residential areas in 2021.
Los Angeles
Los Angeles, the least mature of these markets, is expected to see the most this year. In 2020, Cedars Sinai Medical Center continued its expansion through joint ventures and affiliations by venturing with Huntington Hospital. This follows on the heels of the joint venture Cedars formed with Providence St. Joseph Health in Tarzana, where the two systems are jointly funding the capital for a $600 million replacement hospital. All of this proves that many stand-alone hospitals do not feel financially safe to remain alone.
Another healthcare real estate move was Dr. Patrick Soon-Shiong's purchase of the five building, 674,000-square-foot St. Vincent's Medical Center campus in Downtown Los Angeles in 2020. JLL has been retained to assist the owner to lease and reposition the property to the evolving patient needs. Many of these needs likely involve a step-down facility with some type of rehabilitation, transitional care or even skilled nursing. It is significant to point out that the real estate played a key role in financing these hospital ventures. Los Angeles-based healthcare real estate remains a hot commodity as these acquisitions were either structured through sale leasebacks, bond financing or conventional bank financing. All these structures used the value of the underlying real estate to perfect these healthcare transactions.
With health and wellness on the minds of millions of Californians, we will likely see continued movement and evolution in these three regions and beyond in the near future.
Source: https://editions.mydigitalpublication.com/publication/?m=58491&i=697877&p=1