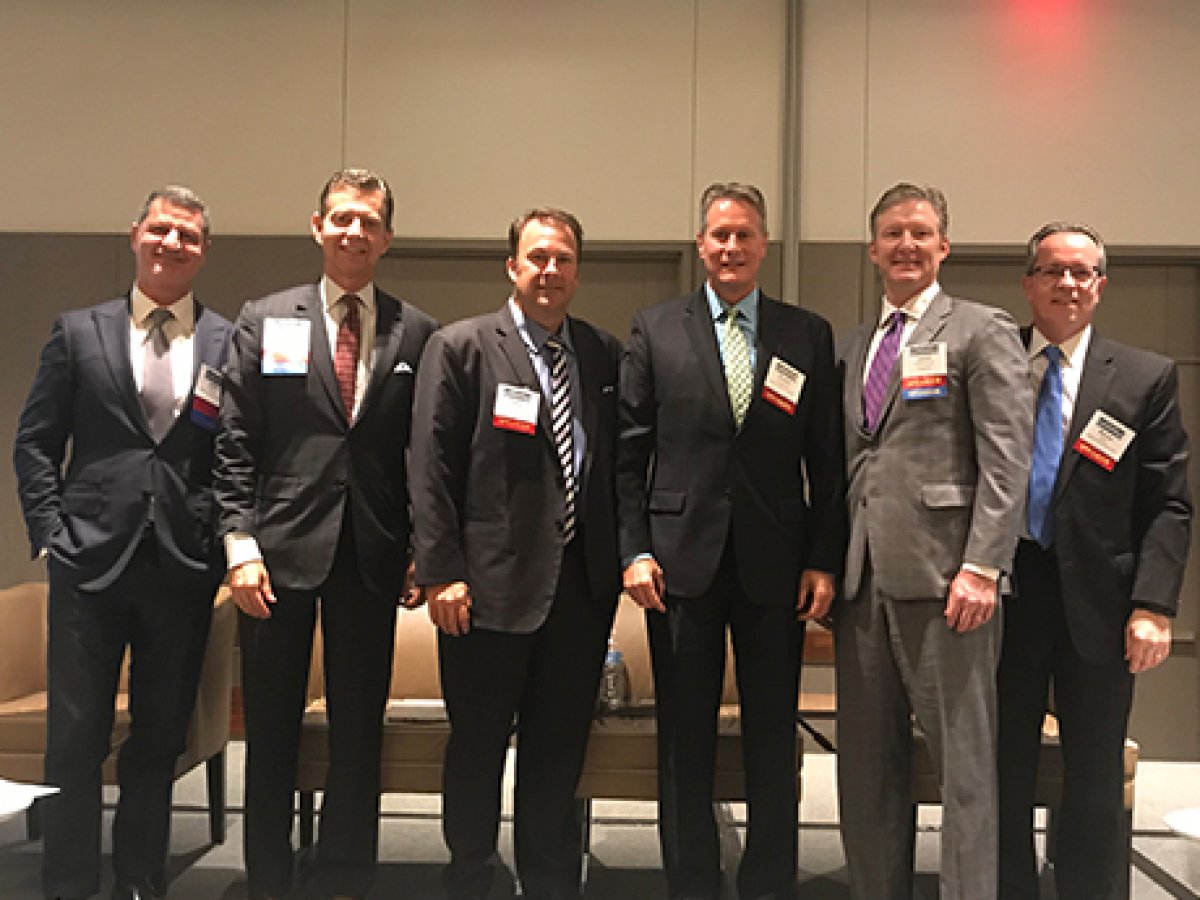 DALLAS — The past 12 to 18 months have seen a strong uptick in the number of mergers and consolidations among healthcare providers in the United States, and industry experts are still trying to figure out how this activity will impact cash flows, pricing and cap rates for healthcare properties.
A recent report from the Health Research Institute at PricewaterhouseCoopers (PwC) identified 255 healthcare merger and acquisition deals in the second quarter of 2018 alone. That figure actually represented a 7.3 percent decline in this kind of deal volume from the first quarter of 2018.
The PwC report noted that healthcare providers are facing declining revenues driven in part by lower reimbursement rates for both public and private payors, forcing them to cut costs to stop the bleeding. Mergers, partnerships and strategic alliances provide conduits for this kind of cost cutting.
Larger deals proposed or closed this year include the $69 billion merger between Aetna and CVS, as well as Cigna's $67 billion acquisition of pharmacy benefit manager Express Scripts. Rite Aid also cast merger bids with Walgreens and Albertsons, though both failed to reach completion. And on Oct. 2, two Texas-based healthcare providers, Baylor Scott & White and Memorial Hermann, announced a merger to become the largest healthcare system in the Lone Star State.
The gravity of this marketplace trend immediately dominated the introductory panel discussion at the InterFace Healthcare Real Estate conference on Sept. 27. Held at the Westin Galleria hotel in Dallas, the event drew approximately 260 healthcare and real estate professionals from around the country. Murray Wolf, publisher of Healthcare Real Estate Insights, moderated the panel.
Why Merge/Consolidate?
The logic behind these deals is rooted in the concept of economies of scale: By bringing more patients into a single healthcare system, providers can cut operating costs while increasing the volume of services delivered.
Traditional providers in the healthcare space are seeing new competition from mega-retailers like Walmart, which is upping its presence in the industry. The Arkansas-based Fortune 500 company has the real estate to grow its physical footprint in the healthcare market, and is working to integrate specific services, such as eye care and health screenings, into its onsite offerings.
Conventional healthcare providers also face disruption brought on by the foray of Amazon, Berkshire Hathaway and JPMorgan Chase into the sector. This partnership among three of the world's wealthiest companies has vowed to introduce healthcare options made affordable in part by low administrative costs, initially for the firms' own employees and later for others. According to Bloomberg, if successful, this venture could end up impacting more than 150 million employer-sponsored healthcare plans in the U.S.
It all adds up to a rapidly changing model of healthcare delivery, one wherein speed and convenience matter almost as much as quality of care.
In addition, healthcare spending currently accounts for about 18 percent of the country's GDP. As such, the impacts of these mergers, consolidations and partnerships on delivery costs — and by extension, on healthcare real estate — represent perhaps the biggest shake-up to the industry since the passing of the Affordable Care Act.
Changing Trends
Panelist P.J. Camp, principal at healthcare investment and advisory firm Hammond Hanlon Camp LLC, noted that roughly 10 million Americans are expected to drop their insurance policies in 2019, when the new tax bill eliminates the penalty for being uninsured.
"For healthcare real estate owners, this activity means that tenants will become more creditworthy," said Camp. "But it also means there could be some consolidation of the real estate as well. However it shakes out, there's going to be some big winners and a few more losers."
This drop in coverage will cause costs at medical facilities to rise as the burdens are shifted away from insurance carriers to providers, putting downward pressure on cap rates as unpaid services cut into net income.
By merging with competitors and consolidating, healthcare providers hope to be able to offset the impacts of this activity through reduced operating costs. These expenses can include property taxes and maintenance fees, as well as basic overhead costs associated with the real estate.
"All of these changes are part of a larger paradigm shift," said panelist John Pollock, CEO of healthcare development firm Meridian Property Co. "We have to wear a lot of different hats in order to solve these problems for our clients. As opposed to waiting for the next opportunity, we have to go out and manufacture opportunities."
Retail Implications
"Retailization" of healthcare is proof of how changes in delivery are impacting trends on the real estate side, according to panelist Darryl Freling, managing principal of MedProperties Holdings, a private equity firm focused on healthcare assets.
"Healthcare is a commodity-driven service, and its providers are competing for market share," said Freling. "Part of how those services differentiate themselves is through their customer service, which means putting more emphasis on convenience. So we're seeing the delivery of healthcare be pushed off major campuses into suburban retail settings, which will have big impacts on real estate."
Panelist Lance Hardenburg, executive vice president of Dallas-based Caddis Healthcare Real Estate, concurred with this view. He noted that in some markets, retailers are emerging as leading primary care providers due to their low costs of delivery. In addition, Hardenburg said, the siege of traditional retail real estate by e-commerce has boosted demand for healthcare users in malls and shopping centers, which have space to backfill.
"If you think healthcare real estate is transforming, look at retail," said panelist Gordon Soderlund, executive vice president of Flagship Healthcare Properties. "The whole dynamic behind shopping is changing. Retail owners are looking at us and saying, 'How can we attract healthcare providers into our malls and centers?' It's all rooted in the live-work-play mentality."
https://rebusinessonline.com/panel-ponders-how-mergers-consolidations-will-impact-healthcare-real-estate/