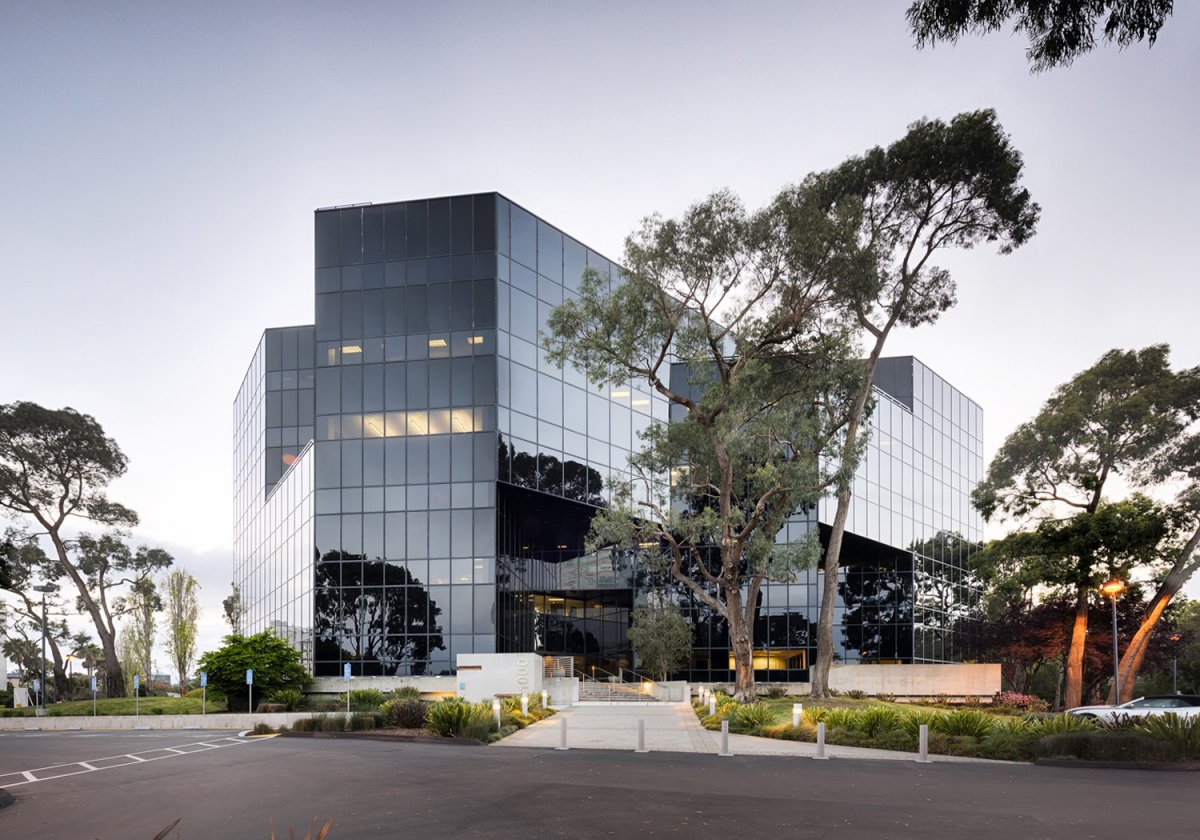 June 19, 2018
bisnow.com
Life Science Market Reaches Into Brisbane With Latest Office Transaction
Demand for life science space in South San Francisco has spilled into Brisbane. Phase 3 Real Estate Partners has purchased 1000 Marina Blvd. from Meridian for $39.5M and has plans to reposition the building into an R&D/lab space for life sciences companies. CBRE arranged the off-market transaction.
The Brisbane office sale signals an expansion of the life science market, which has over 2M SF of demand chasing product developers can't build fast enough.
The building was 92% leased to seven tenants at the time of the acquisition and rents are about 25% below current market rents. Tenants include some life sciences companies, but the building has been used more as a back-office for these tenants, Meridian Senior Vice President Dan Rosenbaum said.
Meridian performed over $2.5M in property upgrades to the interiors, exteriors and building systems during its ownership. Meridian acquired the six-story building in December 2016 for $29M.
"This was Meridian's largest general office acquisition at the time," Meridian Senior Vice President John Moutsanas said in a statement. "We were big believers in the resurgence of the North San Mateo County market, particularly due to the explosion in life science demand, coupled with YouTube's large presence and expanding footprint in San Bruno. Our strategy proved out."
Originally, Meridian thought the property would benefit from office tenants displaced by the growth of nearby life sciences companies and was close enough to capture absorption, Rosenbaum said. When Meridian bought 1000 Marina, the Sierra Point submarket had a vacancy of nearly 30%, Rosenbaum said.
"I do think our business plan of keeping this building general office would have borne fruit, as evidenced by the strong leasing activity our landlord neighbors in Brisbane and South San Francisco are currently enjoying," Rosenbaum said in an email. "However, life science companies want to remain near one another and, with the lack of available space, the 'cluster' actively moved north during our ownership of this building."
He said having clusters is critical for life sciences firms as it helps attract talent and provide access to world-class institutions, a tight-knit medical community and venture capital funding.
The Bay Area is ranked No. 2 as a cluster behind Boston and conditions are driving companies to concentrate in these areas, pushing developers to find new ways to meet this ongoing demand, Rosenbaum said.
Repositioning general office to life science takes special expertise to create the right kind of space, Rosenbaum said. Shell and tenant improvements also cost more.
"Meridian is always on the lookout for opportunities and being more aware of trends in the life sciences sector will give us a greater edge as we execute our repositioning strategies," Rosenbaum said.
Meridian has a pipeline of several projects in escrow and completed within its healthcare platform. It has 500K SF in development/redevelopment and another 500K SF in the pipeline, Meridian CEO John Pollock said.
https://www.bisnow.com/san-francisco/news/office/life-science-market-reaches-into-brisbane-with-latest-office-transaction-89688