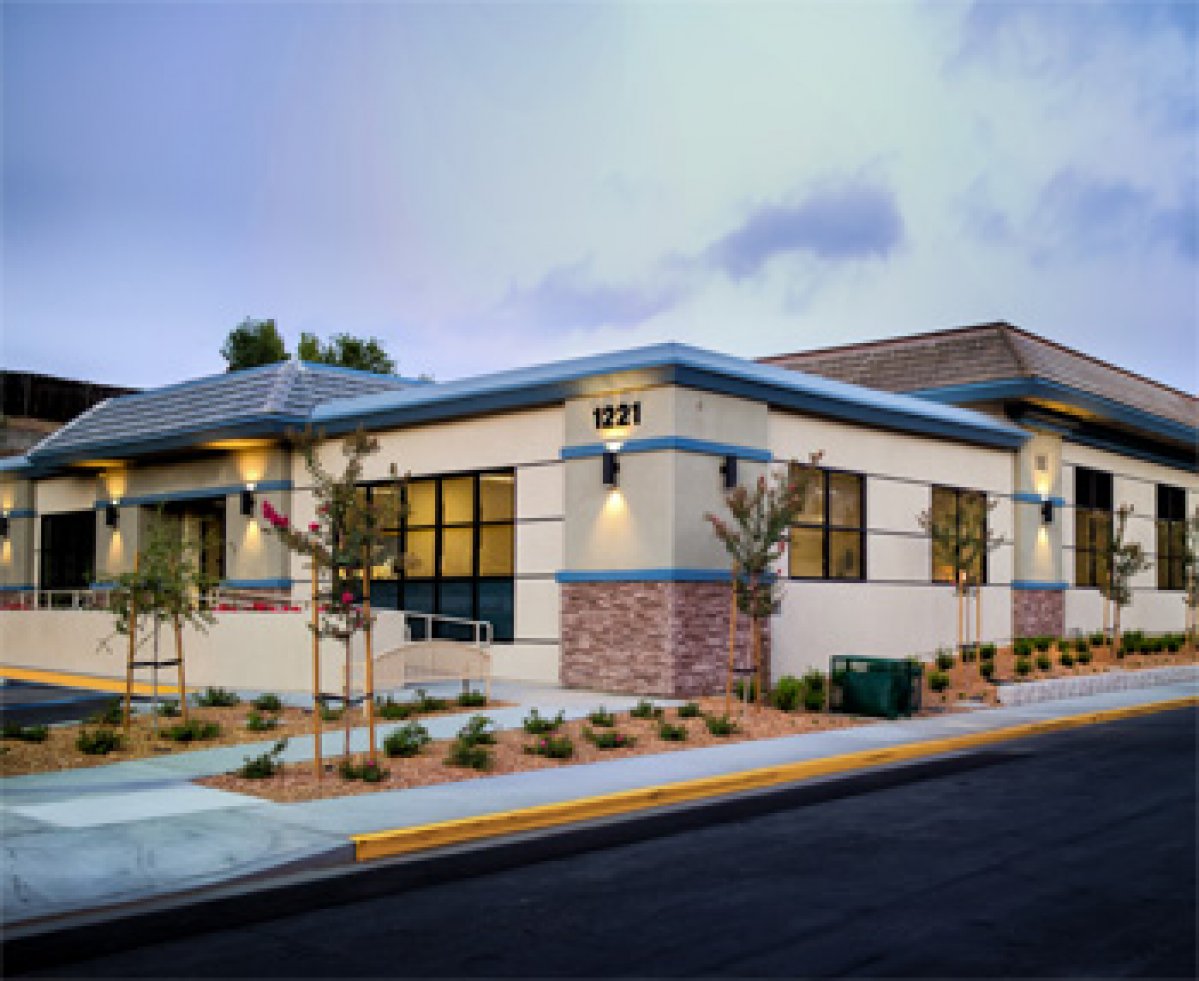 SAN RAMON, CA —Meridian, a full service real estate developer and owner of medical real estate, is a finalist in the 2014 HREI Insights Awards™ in the "Best Renovated or Repurposed Healthcare Facility" category.
Healthcare Real Estate Insights ™ (HREI) is the only national magazine entirely devoted to covering health care real estate development, financing, and investment. 2014 marks HREI's second annual HREI Insights Awards™, the only national awards dedicated completely to recognizing excellence in healthcare real estate development and executive leadership.
Meridian entered its newest project, a single-level 8,530-square-foot medical office building completed in September 2014, in the "Best Renovated or Repurposed Healthcare Facility (Less than 25,000 square feet)" category. The project involved transforming a dated and abandoned post office into a beautiful state-of-the-art medical clinic to be used by the surrounding community. Situated on a Safeway adjacent parcel, the property is located at 1221 Rossmoor Parkway in Walnut Creek, Calif., and is less than ¼ mile from Rossmoor, one of the largest senior communities in the Bay Area, with 6,700 residential units and a population of 9,200. It is also near John Muir Outpatient Center and Kaiser Permanente, and surrounded by numerous senior and assisted living facilities and medical offices.
The renovations on this building, which was built in 1968 and purchased by Meridian in August 2013, represented some of the most challenging that Meridian has faced. Some of the design challenges included upgrading the roof, walls, and columns to current seismic and OSHPD 3 standards, and overcoming many major unforeseen structural conditions such as missing grade beams and column connections. Meridian also removed the existing slab inside the building, fixed the sub-grade and drainage issues, and poured new slab. In addition, the company held numerous neighborhood outreach meetings, and hired an acoustic engineer to decrease noise coming from the building. The end result was an elaborate split HVAC system, where there was a separate HVAC enclosure at grade level and no motorized equipment on the roof. Despite the inherent challenges in estimating and completing renovations on an old building, Meridian came in at budget by working closely with the project team and tenant to creatively solve these challenges.
In order to get the acquisition price at a level that would result in affordable rent, Meridian offered the seller the opportunity to own the renovated building upon completion and Meridian agreed to sell at a compelling price. Meridian sold the property back to the original seller and closed escrow last month. The building is occupied by DaVita Walnut Creek West Dialysis Center.
This is Meridian's second year as a finalist for the HREI Insights Awards™; in 2013 Meridian was a finalist in the "Best New Medical Office Building and Other Outpatient Facilities – Less than 25,000 square feet" category, and took home the 1st place award. This year's winners will be announced on December 16th during the RealShare Healthcare Real Estate Conference in Scottsdale, Arizona.
About Meridian
A division of Marcus & Millichap Company, San Ramon, Calif. based Meridian Property Company is a full-service real estate developer having completed over one million square feet of innovative and integrated commercial office, primarily medical, since its inception in 2000. Meridian's services are broad in scope but meticulous in detail — from site evaluation and land acquisition to entitlement and planning to construction and management. For more information, see mpcca.com.