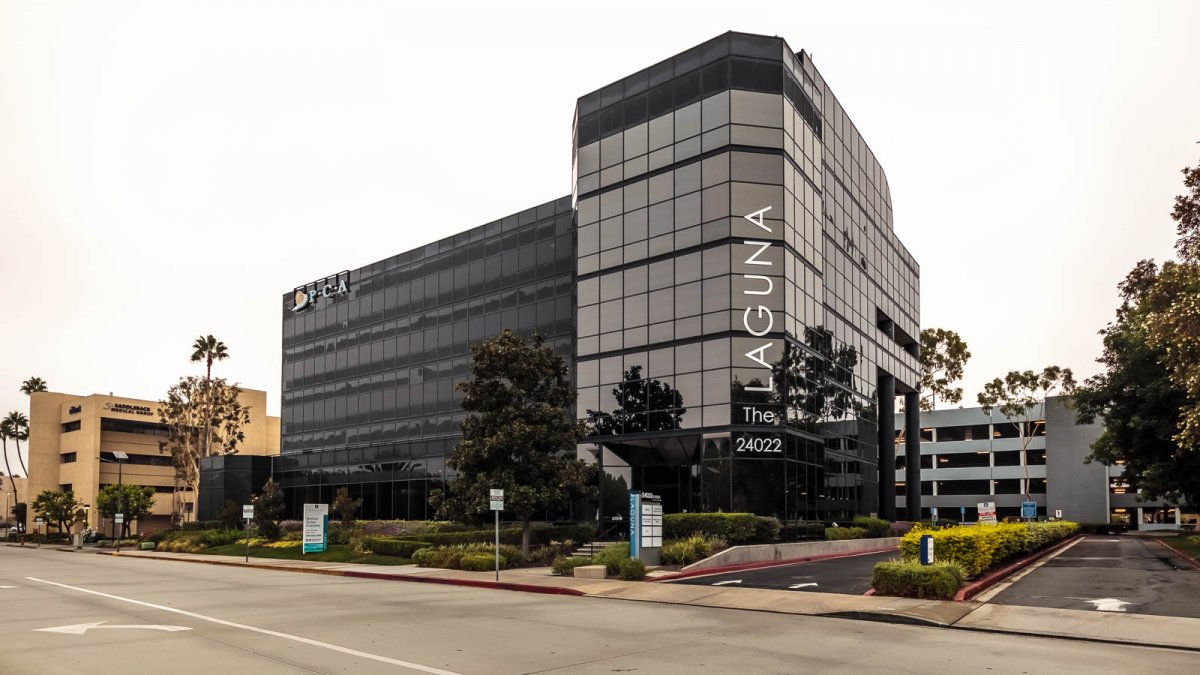 October 18, 2017
The Registry
Meridian Buys Medical Office Building in Laguna Hills, Calif.
SAN RAMON, CALIF. – Meridian, a full-service real estate developer and owner of medical real estate, is pleased to announce that the firm has closed escrow on the purchase of The Laguna, a 57,057-square-foot medical office building in The Laguna, California. This acquisition expands Meridian's footprint in Southern California coming on the heels of last year's purchase of Cotton Medical Center, a 115,000-square-foot, $49 million medical office complex in Pasadena, California, adjacent to the recently completed Shriners Hospitals for Children and near the Huntington Memorial Hospital.
Located at 24022 Calle de la Plata in Laguna Hills on a .75-acre parcel, The Laguna medical office building is on the campus of and adjacent to Saddleback Memorial Hospital – a 325-bed hospital recently designated by Healthgrades as one of the top 50 hospitals in America. The five-story medical office building is located across the street from the former Laguna Hills Mall, which is being redeveloped into an indoor-outdoor retail center and urban village called Five Lagunas, and adjacent to the Laguna Woods Village, one of the largest 55+ communities in Southern California.
"This acquisition presented us with a rare opportunity to purchase a medical office asset located on-campus to one of the premier hospitals in Orange County," said John Pollock, Meridian CEO. "The South Orange County submarket has exceptional demographics. Approximately 50 percent of the population within a one-mile radius of the property is 65 or older, which accounts for the highest per capita healthcare spending. We're looking forward to providing the community with a comfortable and inviting medical space that they can get to quickly and easily."
Meridian plans to invest over $24 million into the property by the time it is fully leased. At the time of sale, The Laguna was 74 percent occupied. According to Meridian's Senior Acquisition Manager, R.J. Sommerdyke, the property will undergo a significant renovation to fully modernize the building, which was built in 1983, and bring it up to Class-A standards. "Renovations will include aesthetic upgrades to the common areas including the lobby, hallways, and restrooms. Upgraded building systems such as HVAC and lighting will improve building efficiency, and safety standards will also be modernized by adding fire sprinklers throughout the entire building as well as making various other ADA upgrades," said Sommerdyke. Meridian plans to complete renovations within the next 12 months.
"The property has a strong tenant base with national and local credit tenants," Pollock said. "There is great synergy and a large referral base among the existing tenants in the building. Some of the larger tenants at The Laguna include Simon Medical Imaging, South Coast Eye Care Center and Pacific Cardiovascular Associates. Our team is excited to get to know all of the tenants and we are eager to begin improving the building and the respective medical spaces."
John Wadsworth, Senior Vice President, and Aaron Phillips, Associate Vice President from Colliers International's Irvine, California office, represented the seller in the transaction while Meridian represented itself. The name of the seller, who was a private investor, and the purchase price could not be disclosed.
"This acquisition is another example of Meridian's depth of knowledge and long experience critical to successful outcomes in the healthcare real estate space," said Wadsworth, "They are process oriented, extremely communicative and dependable, all the qualities of a great buyer. The entire sales process was seamless and we look forward to working with Meridian in the future."
With this acquisition in Laguna Hills, Meridian currently has a portfolio of over 500,000 square feet of medical office and general office buildings plus more than 150,000 square feet in development and redevelopment in both northern and southern California. According to Pollock, Meridian will continue to aggressively pursue value-add medical and new healthcare development opportunities throughout the West Coast.
About Meridian
A division of Marcus & Millichap Company, California-based Meridian is a full-service real estate developer with offices in Irvine and San Ramon. Meridian has specialized in the development of innovative and integrated commercial office, and medical office, since its inception in 2000. Meridian's services are broad in scope but meticulous in detail — from site evaluation and land acquisition to entitlement and planning to construction and management. For more information, see mpcca.com.