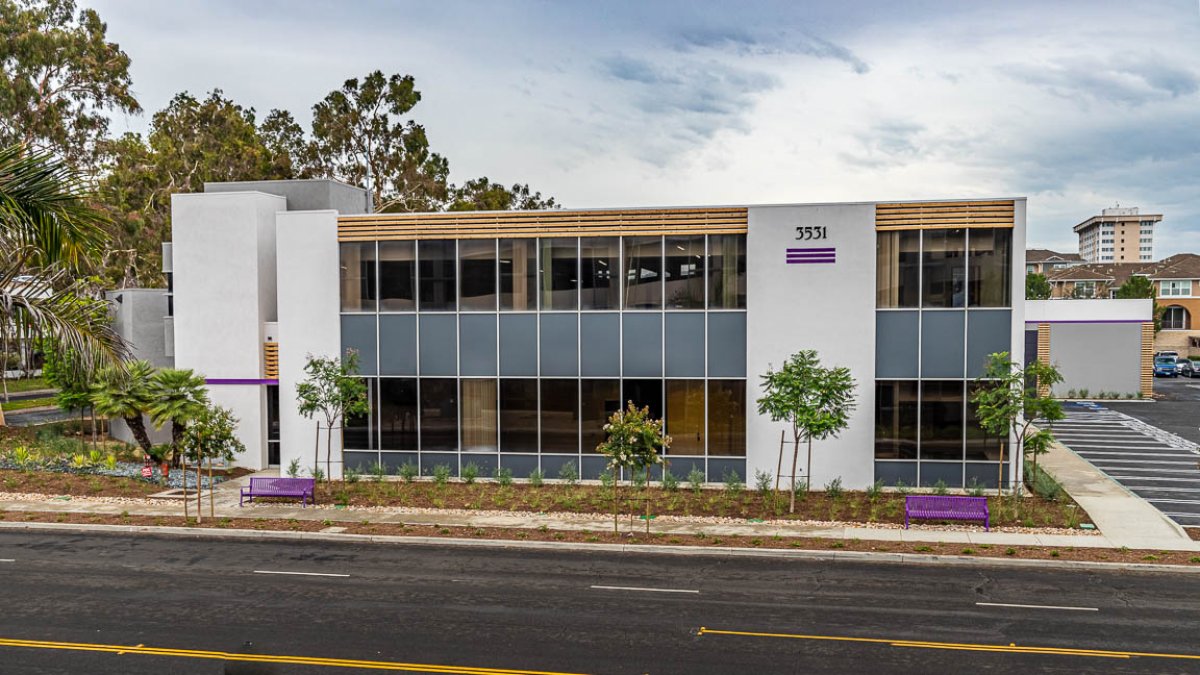 August 7, 2019
http://wolfmediausa.com
Meridian Completes Renovation of 26,000 SF Medical Office Building in Los Angeles County and Signs Lease with Tenant
NEWPORT BEACH, CALIF. – Meridian, a full-service real estate developer and owner of medical office real estate, is pleased to announce that it has completed renovation of a 26,000-square-foot multi-tenant medical office building located in Los Angeles County at 3531 Fashion Way, Torrance, California.
The property sits directly across the street from the Del Amo Fashion Center, one of the nation's largest malls, which recently completed a $300 million modernization. The medical office building also benefits from proximity to two major hospitals, including the 436-bed Providence Little Company of Mary Medical Center and the 401-bed Torrance Memorial Medical Center.
Meridian acquired the building in December 2018, when it was 100% vacant. "The property was being marketed as a redevelopment opportunity due to the vacancy, building age and location," said Meridian Vice President of Acquisitions, R.J. Sommerdyke. "Given our comprehensive experience in medical office, we were excited to jump on this opportunity as part of our value-add business strategy."
Sommerdyke continues, "We secured a lease with a prominent outpatient radiology/imaging tenant for over half of the building before waiving contingencies. Using our in-house project management team, we were able to meet our tenant's requirements and bring this building to today's high standards. The remaining half of the building has two existing linear accelerator vaults, which means that the rooms are encased in lead and concrete walls so that high-energy x-rays are shielded and no one outside of the room is exposed to the x-rays."
According to Meridian Director of Construction Becky Dansker, the site required multiple planning, building and public works permits to start the project including both interior and exterior permits. "We were very committed to getting this project done quickly for our client who was eager to open for business to gain market share," said Dansker. "We were able to secure a fast-tracked permit, which allowed us to get approval from the City in just four weeks instead of the typical eight."
Meridian hired general contractor, AGI, Twinsteps Architects and Kier & Wright Civil Engineers to assist on the project. The renovation budget was $2.5 million and included a new façade to the building, new exit and entry ways, and a new lobby.
"We started by completely demolishing the common area. The building was constructed in 1961 and had gone through numerous renovations. We were able to re-build the common areas and create a modern space that enhances the patient experience and includes a brand-new patio amenity," said Dansker. "We also removed overgrown vines from the exterior and added a new, clean façade to the building to add character and articulation to the building."
Meridian delivered the project in just 16 weeks. "Our client was on a tight schedule and Meridian delivered the project on time and on budget," said Dansker. "Our general contractor and design team were integral to our success. We pride ourselves on our ability to repurpose existing structures and turn them into modern, state-of-the-art spaces. The updated facility will help our client provide top-notch care to their patients and we are excited for them to open."
According to Sommerdyke, "In addition to great demographics, the medical office fundamentals for Torrance are strong and continue to improve. The submarket has consistently experienced positive net absorption since 2010 and market vacancy for medical has dropped to single digits. Now that the renovation is complete, we've provided the market with a modernized building that is in line with what healthcare tenant's demand to properly serve their patients. Given the property's location near two top hospitals and walking distance to numerous amenities, we feel that we have a very unique offering that the market will respond well to."
The building has approximately 12,000 square feet still for lease. "The remaining area for lease is move-in ready, with an area already pre-demolished for a new waiting room," said Sommerdyke. "The two existing linear accelerator vaults in the space, which are extremely expensive to construct, is a valuable asset to a new tenant. We are hoping to attract a cancer center as we know there is tremendous demand and are willing to offer a very compelling rental rate to a future tenant who is interested in these improvements." Please contact Meridian at info@mpcca.com for more information.
Meridian currently has a portfolio of medical office and general office buildings plus several projects in development and redevelopment in California and Arizona. According to Sommerdyke, Meridian will continue to aggressively pursue healthcare development and value-add opportunities throughout the western U.S.
About Meridian
Founded in 1999, San Ramon, California-based Meridian is a full-service real estate developer and investor specializing in high quality, brand-enhancing developments with distinctive expertise in healthcare real estate. Meridian's services are broad in scope, but meticulous in detail — from site evaluation and land acquisition to entitlement and planning to construction and management. Meridian has offices in Phoenix, Dallas, Northern California, Southern California and Seattle. For more information, see www.mpcca.com.
Source: http://wolfmediausa.com/2019/08/07/news-release-meridian-completes-renovation-of-26000-sf-medical-office-building-in-los-angeles-county-and-signs-lease-with-tenant