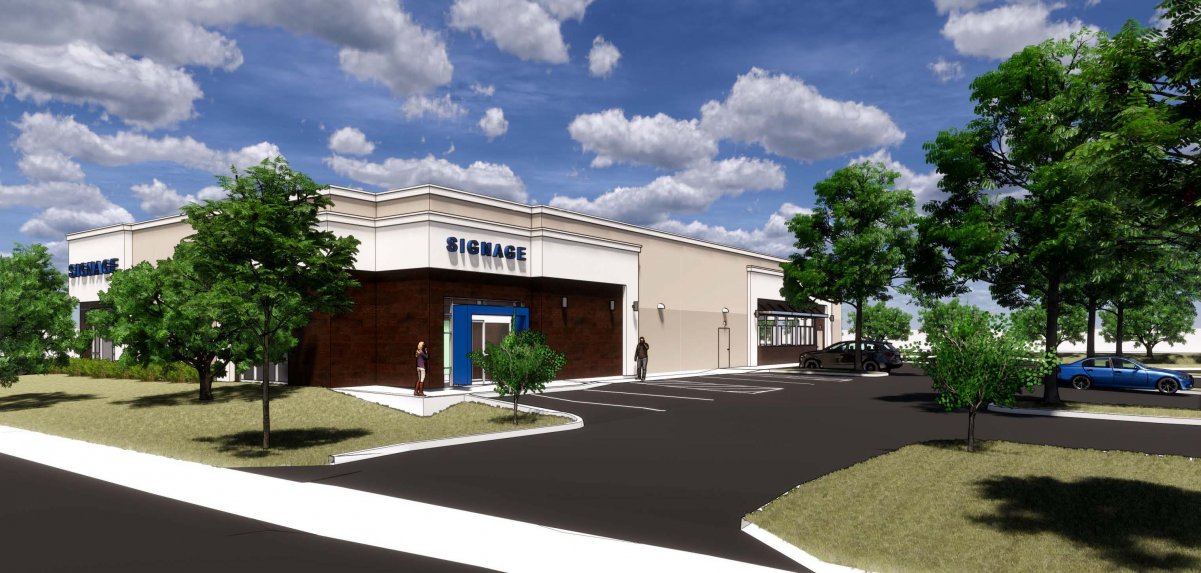 SAN RAMON, Calif. - Meridian, a full-service real estate developer and owner of medical real estate, is pleased to announce that the firm has closed escrow on the purchase of two parcels of vacant land totaling 1.15 acres in Watsonville, California, with the intent to develop an 11,424-square-foot outpatient ambulatory clinic. The planned investment including land is estimated to total approximately $10 million for the ground-up development project. Construction is expected to commence in April with completion slated for January 2021.
The land is located at 58 Hanger Way and 5 Neilson Street, directly adjacent to the Watsonville Community Hospital and the Watsonville Hospital ER.
"We are very excited about the location of this site," said Meridian Executive Vice President, Mike Conn. "This was a vacant, undeveloped parcel of land that was underutilized and zoned industrial. We worked with our seller, the City of Watsonville, and the community to process a General Plan Amendment, Special Use Permit, Design Review, and Lot Merger to rezone the parcel to N-Institutional, where dialysis and other medical uses are permitted. Thanks to excellent cooperation from the City of Watsonville planning staff, Economic Development Department and Council Member Lowell Hurst, Meridian was able to process these complicated entitlements in under three months."
Conn continues, "We have been searching for a site in the Watsonville/Santa Cruz submarkets for almost five years. The dialysis patient base in this area often has to commute up to an hour each direction three times per week to receive their treatment. Our new facility will truly impact the lives of these patients and their loved ones who support them while they undergo this life-saving treatment. Meridian prides itself on enhancing the patient experience by providing greater access to care at a more affordable cost. This is just another great example of how we add value with our site selection, land use/entitlement abilities and creative deal structures.
"The project will consist of an 11,424-square-foot building with 49 parking stalls. The façade will include a three-color stucco scheme, decorative steel canopies, and Nichiha wood paneling to create depth and articulation in the building elevations. The interior of the building will house up to 36 hemodialysis stations constructed to OSHPD3 I-Occupancy standards," said Conn.
Randy Parker of J.R. Parrish in Santa Cruz, California, represented the seller, the previous owner/user, in the acquisition of the site, and Meridian represented themselves. Mark Caston of Voit Real Estate Services in La Jolla, California represented the building's new tenant, who cannot yet be disclosed. Harriman Kinyon Architects based in Walnut Creek, California is the architect and Kier & Wright based in Livermore, California is the civil engineer.
According to Conn, Meridian has several other projects in development/redevelopment, with a healthy development pipeline ahead for 2020. Meridian is still actively looking to partner with healthcare providers for more real estate opportunities throughout California, the Pacific Northwest and the Southwest.
About Meridian
Founded in 1999, San Ramon, California-based Meridian is a full-service real estate developer and investor specializing in high quality, brand-enhancing developments with distinctive expertise in healthcare real estate. Meridian's services are broad in scope, but meticulous in detail - from site evaluation and land acquisition to entitlement and planning to construction and management. Meridian has offices in Phoenix, Seattle, Dallas and San Ramon and Newport Beach, California.
Media Contact
Company Name: Meridian
Contact Person: Anne Monaghan | Monaghan Communications
Phone: (925) 302-1400