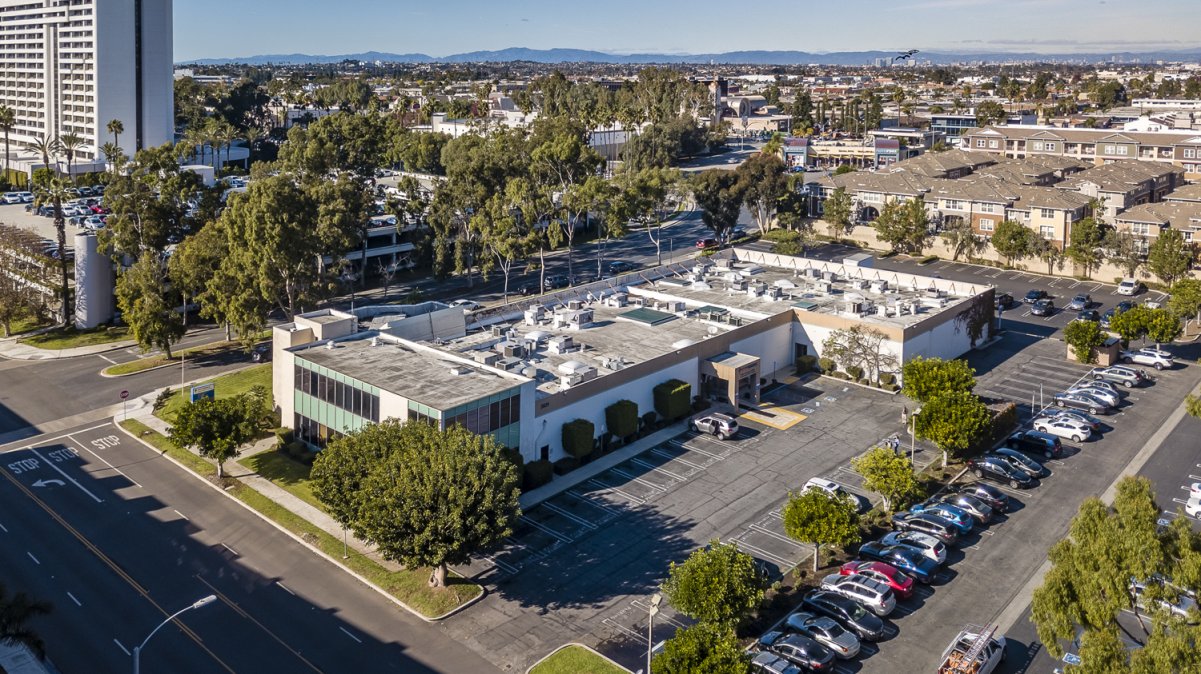 December 17, 2018
http://wolfmediausa.com
Meridian Purchases 26,000 SF Medical Office Building in Torrance, Calif. - Transaction represents Meridian's 5th acquisition in 2018
NEWPORT BEACH, Calif. – Meridian, a full-service real estate developer and owner of medical real estate, is pleased to announce that the firm has closed escrow on the purchase of a 26,000-square-foot medical office building in Torrance, California. The purchase price was $7.5 million and Meridian plans to invest an additional $3.6 million by the time the building is fully leased.
Located at 3531 Fashion Way on a 1.6-acre parcel, the property is directly across the street from Del Amo Fashion Center, one of nation's largest malls, which has recently completed a $300 million modernization. The medical office building also benefits from close proximity to two major hospitals, including the 436-bed Providence Little Company of Mary Medical Center and the 401-bed Torrance Memorial Medical Center.
"The building was being sold 100 percent vacant," said R.J. Sommerdyke, Director of Acquisitions at Meridian. "Given the vacancy, building age and location, the property was being marketed as a redevelopment opportunity. The bidding process was competitive, and the property ultimately sold for what we believe is land value. The purchase price translated to a compelling price per square foot for a medical office building at this location."
According to Sommerdyke, "The property was built in 1961 and underwent multiple renovations over the years. Despite being well-maintained by the seller, in order to meet the standards of today's medical users, Meridian will conduct significant renovations and upgrades to the property. Those improvements will include an exterior facelift, lobby modernization, the addition of common area restrooms and a new roof, HVAC systems, landscaping, and signage as well as parking lot restriping/resurfacing. We expect to complete all improvements by the third quarter of 2019."
During escrow, Meridian was able to secure a tenant for roughly half of the building on a long-term lease. At this time, the tenant cannot be disclosed.
"This acquisition is a great example of Meridian's core strengths and the ability to execute on outside-the-box deals," said Meridian CEO, John Pollock. "Given our comprehensive experience in medical office, our team was able to identify value in a property that was overlooked by many others."
Pollock continues, "During the escrow period, we were able to overcome a number of obstacles and worked through complicated title issues. Additionally, with our many relationships in the medical and health care industry, we were able to secure a lease with a prominent tenant for over half of the building prior to waiving contingencies. Using our own in-house project management team, we will bring this building to today's high standards." Continued leasing will be managed by John Scruggs at Newmark Knight Frank.
Brendan McArthur, Steve Solomon, Jeff Adkinson and Kristen Bowman, from JLL's Los Angeles office, represented the seller, Providence Health, in the transaction while Meridian represented itself.
This transaction represents Meridian's fifth acquisition in 2018. In January 2018, Meridian purchased three existing buildings on five parcels totaling 29,000 square feet of land in Downtown Long Beach to build a new, single-story 9,200-square-foot ambulatory, out-patient clinic. In February, Meridian acquired a vacant 39,204-square-foot parcel to develop an 11,250-square-foot outpatient clinic in Modesto, California. In April, Meridian purchased a vacant 39,204-square-foot parcel with plans to build an 11,250-square-foot ambulatory, out-patient facility in Stockton, California. All three out-patient clinics are expected to be completed in early 2019. In May, Seavest Investment Group, assisted by Meridian, purchased a seven-story, 119,262-square-foot office property in San Francisco.
According to Pollock, Meridian will continue to aggressively pursue value-add medical and new healthcare development opportunities throughout the West Coast.
About Meridian
California-based Meridian is a full-service real estate developer with offices in San Ramon and Newport Beach. Meridian has specialized in the development of innovative and integrated commercial office, and medical office, since its inception in 1999. Meridian's services are broad in scope but meticulous in detail — from site evaluation and land acquisition to entitlement and planning to construction and management. For more information, see mpcca.com.
Source: http://wolfmediausa.com/2018/12/17/news-release-meridian-purchases-26000-sf-medical-office-building-in-torrance-calif-transaction-represents-meridians-5th-acquisition-in-2018/