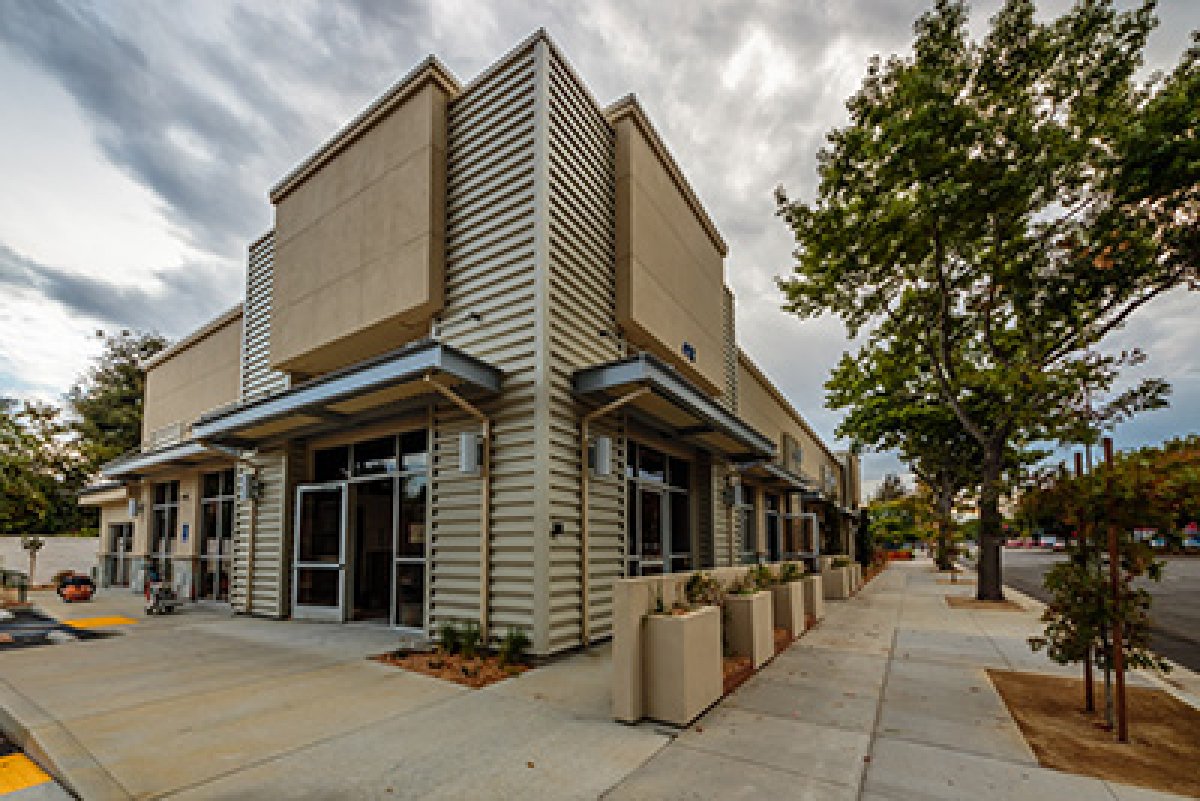 November 17, 2015
theregistrysf.com
Meridian Receives HREI Insights Awards Nomination for Two Medical Office Building Projects
Mountain View and Rohnert Park MOBs Earn Finalist Status in Award Competition
SAN RAMON, CA – Meridian, a full service real estate developer and owner of medical real estate, is pleased to announce that two of its projects have been selected as finalists in the 2015 HREI Insights Awards in the "Best New Medical Office Buildings under 25,000 square feet." and "Best Renovated or Repurposed Healthcare Facility" categories. Healthcare Real Estate Insights (HREI) is a national magazine that covers health care real estate development, financing, and investment. The nominations are part of the third annual HREI Insights Awards, the only national awards dedicated to recognizing excellence in the areas of healthcare real estate development.
Meridian's 8,600-square-foot single-story medical clinic in Mountain View, Calif. was selected in the category of Best New Medical Office Buildings under 25,000 square feet. With Mountain View being home to some of the country's largest tech companies and the subsequent explosive real estate growth that came along with it, simply finding a suitable building site was an immense challenge, says Meridian COO John Pollock. "After a diligent search, we were able to find a small parcel to develop on El Camino Real, the only major thoroughfare in the city of Mountain View. That's when the real work began as Meridian carefully coordinated the project with Public Works, Cal-Trans and the adjacent neighbors to deliver the project ahead of schedule and under budget. The state-of-the-art DaVita dialysis clinic was delivered in September 2015 and will have the capacity to treat up to 144 patients per week," Pollock said.
Meridian's 69,000-square-foot two-story medical office building in Rohnert Park, Calif. was selected in the category of Best Renovated or Repurposed Healthcare Facility. When Meridian first acquired the building, the ground floor was occupied by Kaiser Permanente, while the second floor, which was previously occupied by an office tenant, had been vacant for over a year. The city of Rohnert Park at that time had only 1.29 doctors per 1,000 residents, well below the national average, according to Pollock. In eight months and at a cost of over $6 million dollars in tenant improvements, Meridian was able to help satisfy this shortage by converting the entire second floor to a fully-operational medical office building, while not interfering with the operations of the downstairs tenant Kaiser Permanente. The entire second floor was subsequently leased by Petaluma Health Center, and they, along with their patients and Meridian, celebrated the achievement with the grand opening of Rohnert Park Health Center in a ribbon cutting ceremony on August 12, 2015.
"We are very pleased and honored to receive this recognition," Pollock said. "We have a great team and clients that we work closely with and we care about the residents our clinic serve. We will continue to strive for excellence as we look for well-located suburban and urban medical and general office value-add opportunities in urban and suburban markets throughout California."
Pollock adds, "Meridian targets buildings from 15,000 to over 100,000 square feet that are located within healthcare nodes with strong providers."
The winners of HREI Insights Awards will be announced at an awards ceremony at the RealShare Healthcare Real Estate Conference in Scottsdale, Ariz., December 3, 2015.
About Meridian
A division of Marcus & Millichap Company, San Ramon, Calif. based Meridian Property Company is a full-service real estate developer having completed over one million square feet of innovative and integrated commercial office, primarily medical, since its inception in 2000. Meridian's services are broad in scope but meticulous in detail — from site evaluation and land acquisition to entitlement and planning to construction and management. For more information, see mpcca.com.