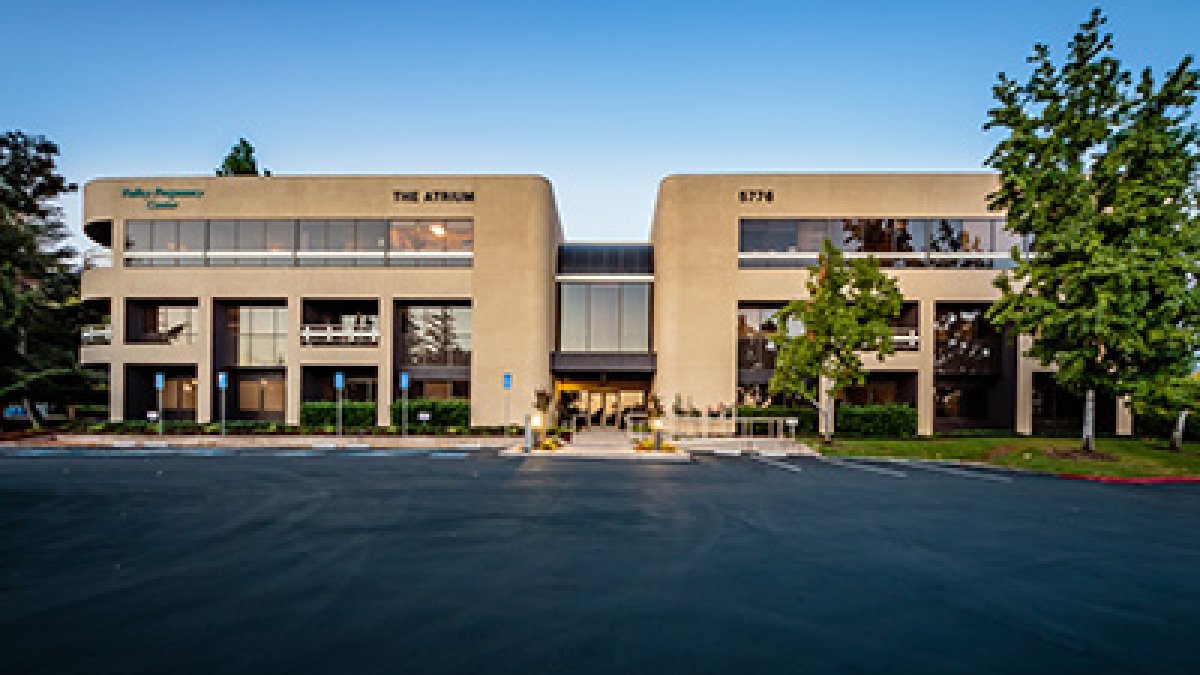 September 1, 2016
theregistrysf.com
Meridian Sells 74,000 SF Multi-Tenant Office Building in Pleasanton, CA for $15.5MM
SAN RAMON, CALIF. — Meridian, a full service real estate developer and owner of general and medical office real estate, is pleased to announce that it has closed escrow on the sale of its 74,000-square-foot multi-tenant office building located in Alameda County at 5776 Stoneridge Mall Road in Pleasanton, Calif. The building is popularly known as "The Atrium." The sale price was $15.5 million, representing a cap rate of just under 7.0%.
Meridian acquired the building in January of 2015. At the time of the acquisition, the building was 100% leased to over 50 tenants. The rents in the building averaged approximately 25% below the current market rents at that time. During its ownership, Meridian renewed or replaced approximately 60% of the tenants in the building. In addition, Meridian made over $1.0 million in capital improvements to the interior and exteriors of the building.
According to Meridian's General Office division Senior Vice President Dan Rosenbaum, "This presented an opportunity for Meridian to modestly improve a building that had been owned by the previous owners since 1992. With an average tenant size of less than 2,000 square feet and loyal, long-term tenants, our plan was to increase the average rent in the property towards the prevailing market rent while giving tenants more value with our improvements."
Rosenbaum continued, "We acquired the project with the current property manager, Tony Long of Spectrum Interests, in place. Tony had very strong relationships with the tenants and knew this property like the back of his hand. He was crucial to our success at this property. This acquisition, reposition and sale are a perfect model for the value-add general office platform that we formally launched when I joined the firm this past spring. Joe Crist, acquisition manager for Meridian's Medical Office division in northern California, championed this deal for Meridian. It is a credit to him that we were able to buy, improve and sell this property in less than two years."
Crist added, "Simon Vogt of Lee & Associates was instrumental in sourcing this property for us, as well as assisting in our leasing efforts during our ownership."
Vince Schwab and Collin White of Marcus & Millichap, based in the firm's San Francisco office, represented the seller. The buyer, a private investor based in San Francisco, Calif., was represented by Steve Song of Bay Properties in Oakland, Calif.
John Pollock, Meridian&s COO, added "Meridian has a healthy pipeline with a half dozen projects currently in escrow, more than a dozen letters of intent outstanding and several completed projects listed for sale across our healthcare and general office business platforms. With more than 150,000 square feet currently in development/redevelopment, plus another 500,000 square feet in the acquisition pipeline, we are still looking for more. We really have an appetite for land and buildings where we can bring our expertise to bear and create value."
About Meridian
A division of Marcus & Millichap Company, San Ramon, Calif. based Meridian Property Company is a full-service real estate developer having completed over one million square feet of innovative and integrated commercial office, primarily medical, since its inception in 2000. Meridian's services are broad in scope but meticulous in detail — from site evaluation and land acquisition to entitlement and planning to construction and management. For more information, see mpcca.com.