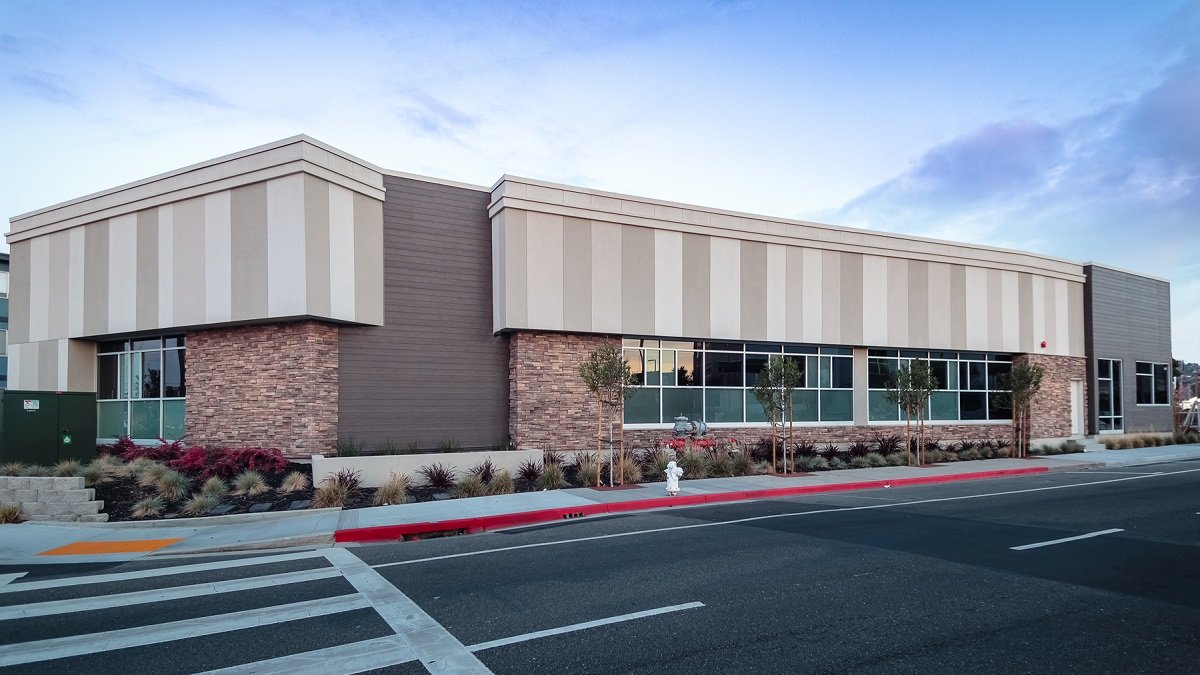 May 10, 2019
theregistrysf.com
Meridian Sells 9,913 SQFT Outpatient Clinic in Castro Valley for $7MM
SAN RAMON, Calif. (May 9, 2019) – Meridian, a full-service real estate developer and owner of medical real estate, is pleased to announce that the company has closed escrow on the sale of its 9,913-square-foot outpatient clinic in Castro Valley, Calif. The purchase price was $7 million, representing a cap rate of 5.0 percent.
The outpatient clinic is located in the heart of the Eden Medical District at 20359 Lake Chabot Road. The building sits at the base of Sutter's Eden Medical Center campus and just one block north of Castro Valley's retail corridor. The building is surrounded by multi-tenant medical and dental buildings.
In October 2014, Meridian acquired the .72-acre parcel of vacant land as a requirement for its client. After a long hold period, due to some restructuring by the client, Meridian completed ground-up construction of the building last year in just six months.
"We knew it was important to our client to have a presence in Castro Valley. Our investment strategy enabled us to buy the parcel and hold onto it until our client was ready to move forward," said Meridian CEO, John Pollock. "The small, compact site was relatively odd-shaped and had challenging topography. Our team successfully created a strong development solution for this challenging parcel, and we are thrilled with the outcome."
"The site's topography required us to address some steep grade changes with retaining walls, with approximately a 13-foot difference in topography from the front of the site to the rear," continued Pollock. "We worked very closely with the county and the surrounding community to make sure that this project would be a valuable addition to the community and integrate well into the neighborhood." Meridian's project architect was Harrimon Kinyon Architects, Kier & Wright was the civil engineer, and the general contractor was H2 Builders.
According to Pollock, "Medical providers continue to desire highly visible, convenient locations, which brand their facilities and capture market share by providing convenient access to payers. Urban locations often require creative solutions, complex construction and careful navigation around the entitlement process. We pride ourselves on our ability to provide creative outpatient solutions for our clients."
The buyer, a Northern California firm involved in a 1031 exchange, was represented by Newmark Knight and Frank in the sale. Meridian was represented by Chris Sheldon, Executive Director at Cushman and Wakefield's San Francisco office. 
Meridian currently owns and manages healthcare properties throughout the western United States and is currently pursuing acquisitions and developments throughout California, the Southwest and the Pacific Northwest.
About Meridian 
Founded in 1999, San Ramon, California-based Meridian is a full-service real estate developer and investor specializing in high quality, brand-enhancing developments with distinctive expertise in healthcare real estate. Meridian's services are broad in scope, but meticulous in detail — from site evaluation and land acquisition to entitlement and planning to construction and management. Meridian has offices in Phoenix, Dallas, Northern California, Southern California and Seattle. For more information, see www.mpcca.com.
Source: https://news.theregistrysf.com/meridian-sells-9913-sqft-outpatient-clinic-in-castro-valley-for-7mm