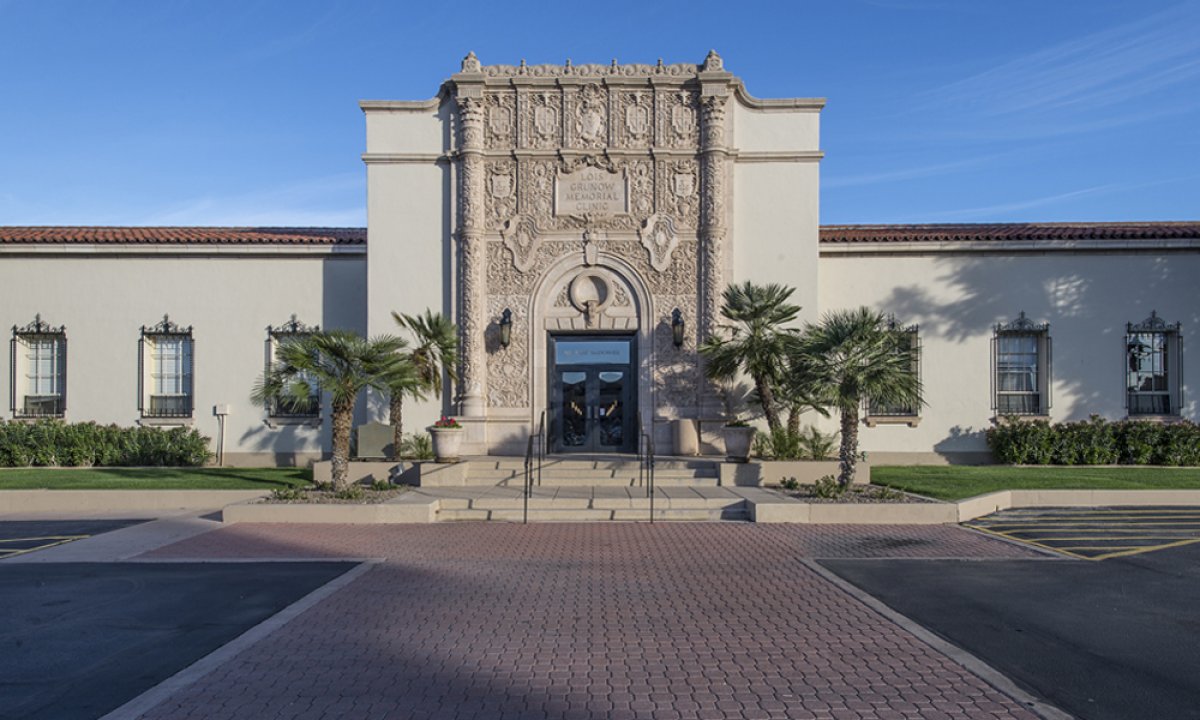 April 20, 2022
Digital Journal
Meridian Sells Historic 53,000 SF Medical Office Building in Phoenix for $17.9 Million
PHOENIX, Ariz. – Meridian, a full-service owner, operator, and investor of healthcare real estate, is pleased to announce that the company has closed escrow on the sale of Grunow Memorial Medical Center. After renovating and repositioning the 53,000-square-foot medical office building in Phoenix, Arizona, Meridian has sold the building to a private Canadian investor for $17.9 million.
The building is located in the Coronado Historic District of Phoenix at 926 E. McDowell and sits adjacent to Banner Health University Medical Center's Phoenix Campus and Phoenix Children's Hospital. "The building was constructed in 1931 and originally designed by Arizona architect Lester A. Byron. It was one of the first clinics of its kind in Arizona where doctors could be located near a hospital. It also created the opportunity for patients to see their doctor in more of a residential setting rather than having to go downtown," said Meridian's Chief Asset Officer, Dan Rosenbaum.
Meridian acquired the building from PacVentures in August 2017 for $5 million, when it was 25% leased. "The property is now approximately 90% leased to 12 tenants, including DaVita Dialysis and a well-known regional infusion group," continued Rosenbaum. "The acquisition of Grunow Memorial Medical Center represented Meridian's first major transaction outside of California. This repositioning is a great example of how Meridian is leveraging its medical expertise to expand into new markets and solve real estate needs for our clients.
"This project represented a challenging value-add opportunity where we could assist our clients with their outpatient ambulatory strategy," said Rosenbaum. "We added fire sprinklers to the entire building, upgraded ADA, replaced the HVAC, reduced the load factor by reconfiguring space, and updated many of the second-generation medical spaces for our users."
Once Meridian's repositioning was complete, Meridian formed a joint venture with Harrison Street Real Estate, a Chicago-based investment management firm, for the recapitalization of the property in 2019. "Working with Harrison Street on this project aligned extremely well with our company's mission to provide creative ambulatory healthcare real estate solutions that result in greater access to care and increased efficiencies. We trusted Harrison Street to be our partner in the remaining lease-up and ownership of the property," said Rosenbaum.
"The renovation turned out great and resulted in a much better patient experience and environment to meet the demands of modern healthcare providers," said Rosenbaum. "The project fulfilled a need in the market and is a great example of Meridian executing our vision and creating value."
The clinic was built in memory of Lois Anita Grunow, a seven-year-old who passed away from a ruptured appendix. The façade of the grand entrance and the majority of its large windows are adorned with intricate stone carvings that lend reference to symbols of the medical profession. These designs continue throughout the historic, two-story open lobby, which contains various memorial plaques for doctors who have come and gone, as well as large hanging murals that portray significant milestones in the history of medicine.
"The history of this building is truly incredible," said Rosenbaum. "It's considered one of the premier Spanish Colonial Revival buildings in Arizona and, while the property itself has grown over the decades, the original structure, and its stunning façade, are still intact today." For more information on the building's background, please visit Frontdoors Media.
Meridian was represented by Senior Managing Director, Capital Markets and Healthcare Group Leader, Mindy Berman of JLL in the transaction.
Meridian currently owns and manages healthcare properties throughout the western United States. According to Rosenbaum, Meridian is aggressively pursuing acquisitions and developments in the western United States and is focused on opportunistic, value add, core plus, adaptive reuse and build-to-suit with major healthcare systems and physician partners.
About Meridian

Founded in 1999, Meridian is a full-service real estate developer and investor specializing in high-quality, brand-enhancing developments with distinctive expertise in healthcare real estate. Meridian's services are broad in scope, but meticulous in detail — from site evaluation and land acquisition to entitlement and planning to construction management.
For more information, see www.mpcca.com. 
Media Contact
Company Name: Meridian
Contact Person: Anne Monaghan | Monaghan Communications
Email: Send Email
Phone: (925) 302-1400
Source: https://www.digitaljournal.com/pr/meridian-sells-historic-53000-sf-medical-office-building-in-phoenix-for-17-9-million#ixzz7R6pBdbO8