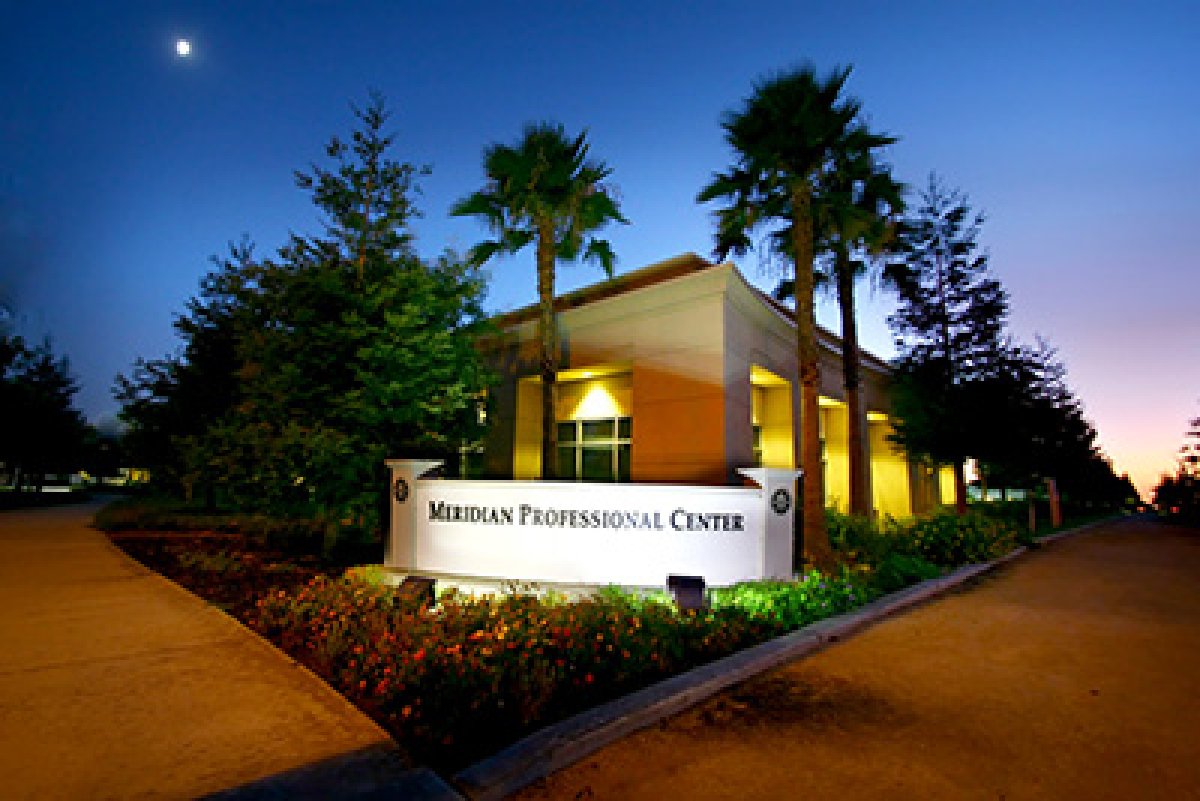 January 5, 2015
Monaghan Communications
Meridian Sells Last Units in 64,000 SF Medical Business Complex in Bakersfield, Calif.
SAN RAMON, CA — Meridian Property Company, a full service real estate developer and owner of medical and retail real estate, recently closed escrow on the sale of its last two remaining units at Meridian Professional Center in Bakersfield, Calif., a 63,776-square-foot, 11-building medical/office complex situated in Kern County developed and owned by Meridian. Colliers International of Bakersfield represented both the buyer and seller.
Meridian purchased the 6.54-acre vacant parcel at 4801-4939 Calloway Drive in March 2007 for $3.75 million with the intent to build a campus-style professional complex, Meridian Professional Center. The site was located close to shopping and restaurants and across from Riverlakes Golf Course. Meridian's strategy was to offer the project for sale as whole buildings and as individual condo units as an unfinished shell or built-out to user's specifications.
"With its prominent location, we felt we could attract a mix of both professional and medical users," said Meridian's COO John Pollock. "The marketplace had a low vacancy at the time of our acquisition, 5.5% vacancy. However, that quickly changed when the market crashed."
Meridian completed the development in October 2008, within 30 days of the collapse of Lehman Brothers on September 15, 2008, the largest bankruptcy filing in U.S. history. As the market plummeted, vacancies in the area spiked above 20%, creating an enormous challenge for Meridian's sales and leasing efforts.
According to Pollock, in early 2010, during the depth of the recession, Meridian had an offer from a local developer to purchase the complex at $56 psf. However, determined to make good on its investment, Meridian worked diligently to achieve sales prices greater than $100 psf. And, after much perseverance and patience, Meridian sold the last remaining cold shell unit on December 19, 2014 to Mark and Karla Reed. The final unit, an 1,827-square foot condominium unit located at 4939 Calloway, Suite 103, sold for $105 psf, which was consistent with the sale of similar units within Meridian Professional Center.
According to Colliers International Principal and Senior Vice President Jason Alexander, the Reeds purchased the last two remaining units at the Meridian Professional Center. The Reeds, which own and operate Citrus Industries, a citrus brokerage business based in Bakersfield, closed escrow a few months ago on a built-out 2,265 -square-foot condominium unit at 4825 Calloway, Suite 102 for their business at $170 psf and have plans to lease out their latest acquisition, 4939 Calloway, Suite 103.
Alexander adds that their son, Ryan Reed, is a NASCAR driver in the nationwide series XFINITY, and currently is ranked 9th in points.
About Meridian
A division of Marcus & Millichap Company, San Ramon, Calif. based Meridian Property Company is a full-service real estate developer having completed over one million square feet of innovative and integrated commercial office, primarily medical, since its inception in 2000. Meridian's services are broad in scope but meticulous in detail — from site evaluation and land acquisition to entitlement and planning to construction and management. For more information, see mpcca.com.