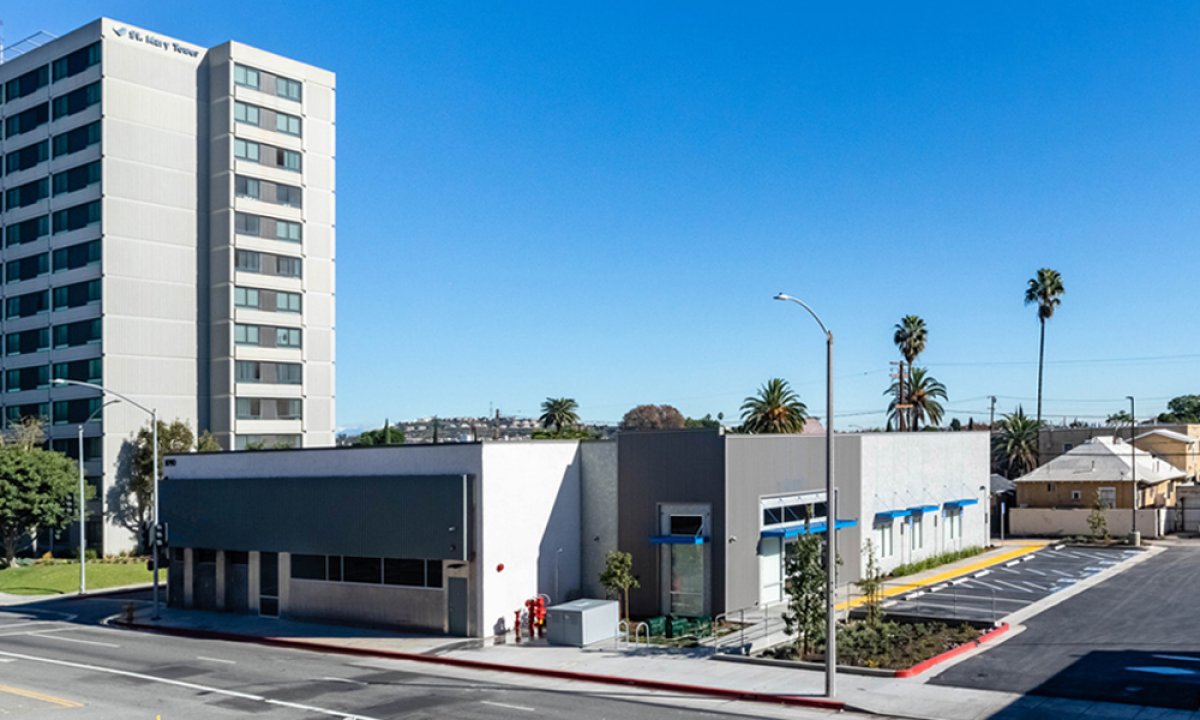 April 22, 2019
wolfmediausa.com
Meridian Sells New 9,200 SF Dialysis Clinic in Downtown Long Beach for $8.4 Million
NEWPORT BEACH, Calif. - Meridian, a full-service real estate developer and owner of medical real estate, is pleased to announce that the company has closed escrow on the sale of its 9,200-square-foot dialysis clinic in Long Beach, Calif. The purchase price was $8,421,580, representing a cap rate of 5.0 percent.
The outpatient clinic is located in downtown Long Beach at 1090 Atlantic Avenue, at the signalized intersection of Atlantic Avenue and East 11th Street. The building sits campus adjacent and directly across the street from Dignity Health's St. Mary's Medical Center, a 389-bed Level II Trauma Center, and south of a 7,000-square-foot medical office building with independent users and a pharmacy.
In January 2018, Meridian acquired three existing buildings on an assemblage of five parcels totaling 29,000-square-feet in an off-market transaction to build the Long Beach dialysis clinic. At the time, there were over 1,000 residential units and 700,000 square feet of commercial space either in the planning phases or under construction in the area. "Due to the increase in multi-family development and the population surge in the area, we felt this downtown location was a perfect opportunity for our client to operate an outpatient facility that would provide a life-saving treatment to the growing community," said Mike Conn, Meridian Executive Vice President.
"The development of the new clinic required creative adaptive reuse of an existing structure to meet city requirements," Conn said. "However, through a coordinated team effort with our client, vendors, and the city, we were able to construct the OSHPD 3 clinic turn-key in less than eight months. Everyone was very pleased with the results." Meridian's project architect was Twinsteps. Kier and Wright was the civil engineer, and the general contractor was AGI, Inc.
According to Conn, "Kidney failure, also known as end-stage renal disease (ESRD), is a fatal condition unless a kidney transplant is available or a patient undergoes dialysis, in which a machine filters toxins and fluids from the blood outside the body. In-center dialysis patients are treated approximately four hours a day, three times a week. There is a tremendous need to bring these types of services into the communities where patients live, and we are thrilled that we were able to deliver this new, state-of-the-art facility to the downtown Long Beach community."
The buyer, a private investor based in Berkeley, Calif., was represented by Rahul Chhajed and Michael Moreno of Matthews Real Estate Investment Services in Costa Mesa, Calif., in the sale. Meridian was self-represented.
Meridian currently owns and manages healthcare properties throughout the western United States and is currently pursuing acquisitions and developments throughout California, the Southwest and the Pacific Northwest. The company recently completed the repositioning and recapitalization of Grunow Memorial Medical Center, a historic 53,000-square-foot multi-tenant, multi-specialty medical office building located in Phoenix.
About Meridian
Founded in 1999, San Ramon, California-based Meridian is a full-service real estate developer and investor specializing in high quality, brand-enhancing developments with distinctive expertise in healthcare real estate. Meridian's services are broad in scope, but meticulous in detail — from site evaluation and land acquisition to entitlement and planning to construction and management. Meridian is an affiliate of Marcus & Millichap Company and has offices in Phoenix, Dallas, Northern California, Southern California and Seattle. For more information, see www.mpcca.com.
# # #
Anne Monaghan
MONAGHAN COMMUNICATIONS, INC.
anne@MonaghanPR.com
830.997.0963
Source: http://wolfmediausa.com/2019/04/22/news-release-meridian-sells-new-9200-sf-dialysis-clinic-in-downtown-long-beach-for-8-4-million/