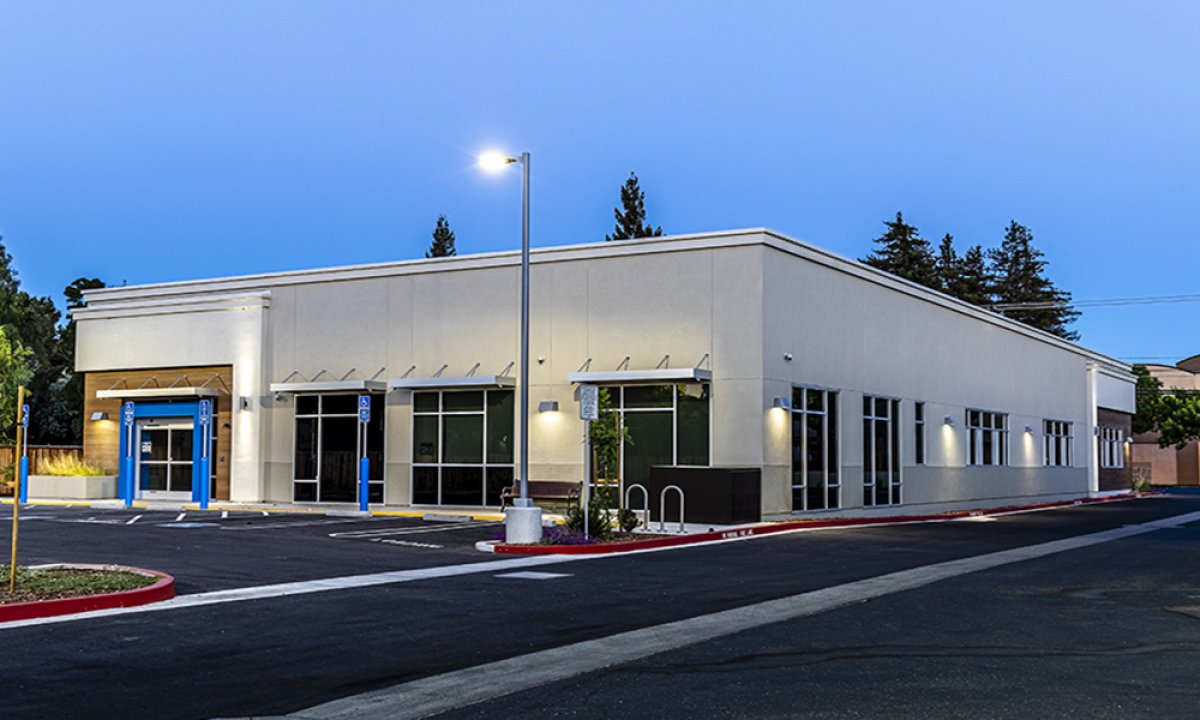 December 13, 2019
www.ktvn.com
Meridian Sells New Construction 11,250 SF Dialysis Clinic in Modesto for $6.1 Million
SAN RAMON, Calif. – Meridian, a full-service real estate developer and owner of medical real estate, is pleased to announce that the company has closed escrow on the sale of its new construction, 11,250-square-foot outpatient dialysis clinic in Modesto, California. The purchase price was $6.1 million, representing a cap rate of 5.1%. The outpatient clinic is located at 1328 Coffee Road and is positioned just down the street from Sutter's Memorial Medical Center and less than a block away from a variety of neighborhood amenities.
In April 2018, Meridian acquired an infill 39,204-square-foot vacant parcel to build the Modesto dialysis clinic and completed the development in May 2019. "Modesto is seeing heightened demand for medical facilities due to rapid growth in the area. We are very pleased that our client finds value in our ability to unlock difficult off-market sites or assemblages for new development in our very land-constrained market," said Mike Conn, Meridian Executive Vice President.
"This particular site is much tighter and narrower than most developments we've done for a building of this size," Conn continued. "We had to structure a deal with the neighbor for a shared driveway to functionally layout the building and site. Our ability to think outside the box and get creative with design ultimately led to the success of this building."
Meridian's project architect was Harriman Kinyon Architects of Walnut Creek, California. Kier and Wright of Livermore, California was the civil engineer and the general contractor was H2 Builders of Napa, California.
According to Conn, "Kidney failure, also known as end-stage renal disease (ESRD), is a fatal condition unless the patient undergoes dialysis, in which a machine filters toxins and fluids from the blood outside the body, or unless they receive a kidney transplant. In-center hemodialysis patients are treated approximately four hours a day, three times a week, for the remainder of their lives. There is a tremendous need to bring these types of services into the communities where patients live, and we are thrilled that we were able to deliver this new, leading-edge facility to the Modesto community."
The buyer was in a 1031 exchange and was looking to diversify their portfolio into healthcare with a single-tenant leased investment. Meridian was represented by Chris Sheldon of Cushman & Wakefield of San Francisco in the sale.
Meridian recently sold its 13,600-square-foot medical building in Stockton, California and currently owns and manages healthcare properties throughout the western United States. According to Conn, Meridian is aggressively pursuing acquisitions and developments throughout California, the Southwest and the Pacific Northwest.
About Meridian
Founded in 1999, San Ramon, California-based Meridian is a full-service real estate developer and investor specializing in high-quality, brand-enhancing developments with distinctive expertise in healthcare real estate. Meridian's services are broad in scope, but meticulous in detail — from site evaluation and land acquisition to entitlement and planning to construction and management. Meridian has offices in Phoenix, Northern California, Southern California and Seattle.
For more information, see www.mpcca.com.
Source: https://www.ktvn.com/story/41450430/meridian-sells-new-construction-11250-sf-dialysis-clinic-in-modesto-for-61-million