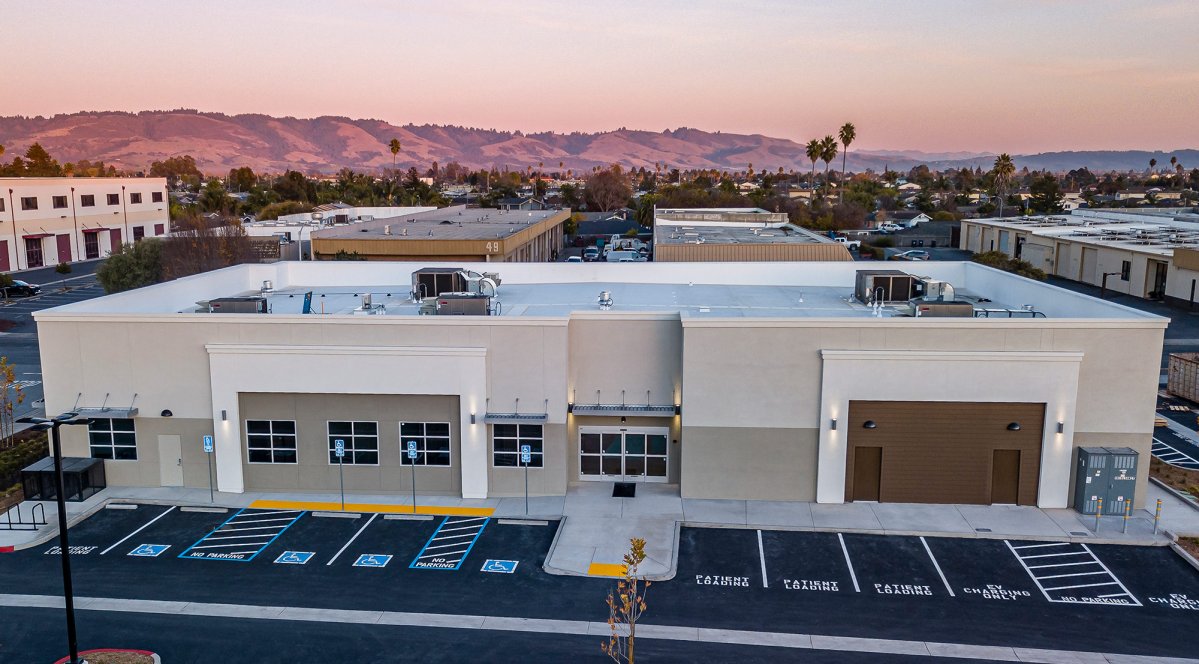 March 19, 2021
wolfmedia.com
Meridian Sells New-Construction 11,424 SF Dialysis Clinic in Watsonville (Calif.) for $6.7 Million
WATSONVILLE, Calif. – Meridian, a full-service real estate developer, operator, and owner of medical real estate, is pleased to announce that the company has closed escrow on the sale of its new construction, 11,424-square-foot outpatient dialysis clinic in Watsonville, California. The purchase price was $6.7 million, representing a cap rate of 5.15%.
The outpatient clinic is located at 5 Nielson Street Road and is campus-adjacent to the Watsonville Community Hospital and less than a mile from the Watsonville Airport.
Meridian acquired the site in February 2020, an infill assemblage of two parcels totaling 1.15-acres to build the Watsonville dialysis clinic. "We had been working on finding a suitable site near the hospital dating back to 2015," said Mike Conn, Chief Development Officer at Meridian. "We determined there was a need in the community for patients and family members who were traveling long distances to get this life-saving treatment. Once we identified the perfect site, we partnered with our seller and the City of Watsonville to make the vision a reality. This type of project fits within our mission and vision to provide better access to care at a more affordable cost across the continuum of care. The project was built turn-key to OSHPD3 standards in less than eight months through a real team effort."
Meridian's project architect was Harriman Kinyon Architects of Walnut Creek, California. Kier and Wright of Livermore, California was the civil engineer, and the general contractor was AGI General Contracting of Stanton, California.
The buyer was in a 1031 exchange and was looking to diversify their portfolio into healthcare with a single-tenant leased investment. Meridian and the private buyer were both represented by Chris Sheldon, Executive Director at Cushman & Wakefield's San Francisco office in the sale transaction.
Meridian recently acquired a 185,000-square-foot medical building in Tucson, Arizona and currently owns and manages healthcare properties throughout the western United States. According to Conn, Meridian is aggressively pursuing acquisitions and developments in the western United States and is focused on opportunistic value add, adaptive re-use, and build-to-suit.
About Meridian
Founded in 1999, Northern California-based Meridian is a full-service real estate developer and investor specializing in high quality, brand-enhancing developments with distinctive expertise in healthcare real estate. Meridian's services are broad in scope, but meticulous in detail — from site evaluation and land acquisition to entitlement and planning to construction management. For more information, see www.mpcca.com.
# # #
Contact:
Anne Monaghan
Monaghan Communications
830.997.0963 | 949.677.2933 cell
Source: http://wolfmediausa.com/2021/03/19/news-release-meridian-sells-new-construction-11424-sf-dialysis-clinic-in-watsonville-calif-for-6-7-million/