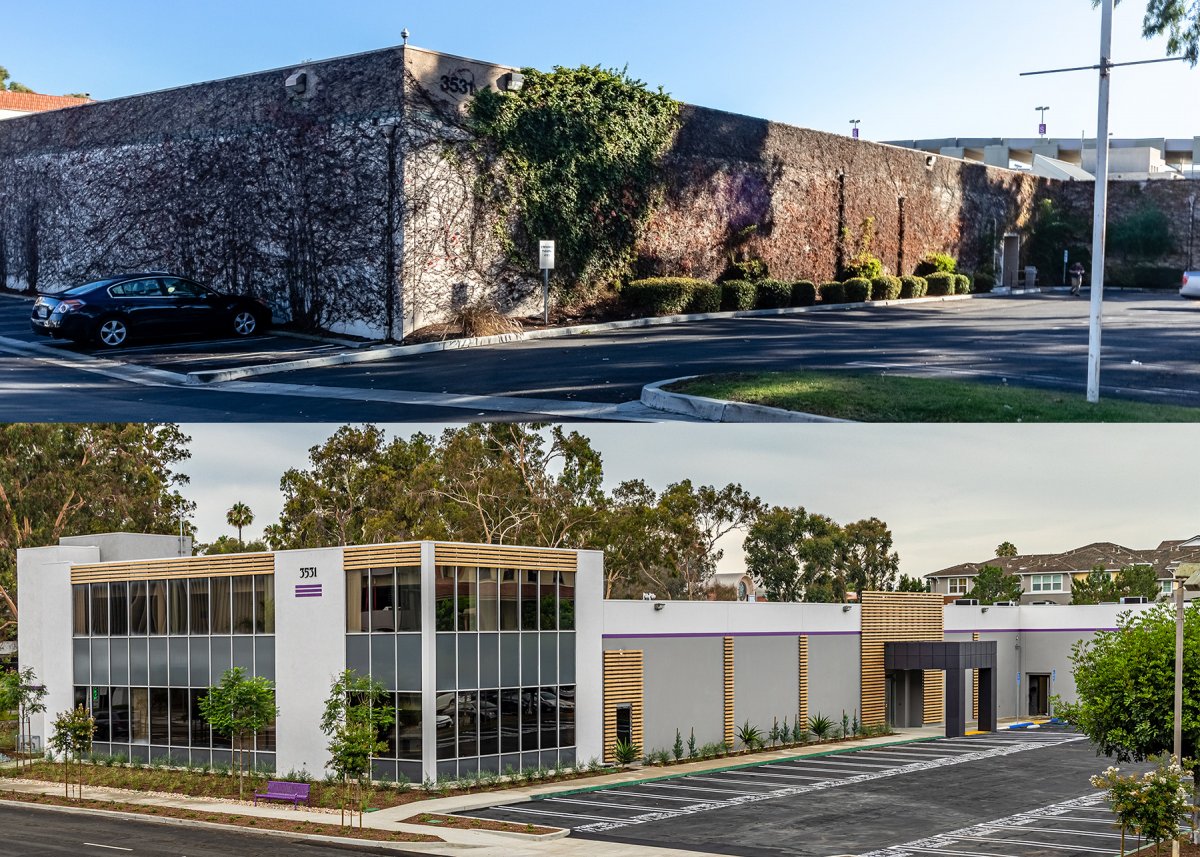 February 22, 2022
wolfmediausa.com
Meridian Sells Renovated 26,000 SF Medical Office Building in Torrance, Calif. for $14.2 Million
NEWPORT BEACH, Calif. – Meridian, a full-service owner, operator, and investor of healthcare real estate, is pleased to announce that the company has sold its renovated 26,000-square-foot medical office building in Torrance, California, to a private investor. The sale price was $14.2 million.
The building is located at 3531 Fashion Way, directly across the street from the Del Amo Fashion Center, one of the nation's largest malls, and is also close to two major hospitals, including the 436-bed Providence Little Company of Mary Medical Center and the 401-bed Torrance Memorial Medical Center.
"This property checked a lot of boxes that we look for in an acquisition," said Meridian Vice President, Acquisitions, R.J. Sommerdyke. "In addition to great demographics, the medical office fundamentals for Torrance are strong. The submarket has consistently experienced positive net absorption since 2010 and market vacancy for medical has dropped to single digits."
Meridian acquired the building from Providence in December 2018 for $7.5 million, when it was 100% vacant. "The property was being marketed as a redevelopment opportunity due to the vacancy, building age and location," said Sommerdyke. "We saw the asset's potential, but it needed a substantial makeover in order to realize that potential. Using our in-house project management team, we were able to bring this building up to today's high standards."
According to Meridian Chief Development Officer Mike Conn, "The site required a major renovation and vision to create a first-class medical office building that resembles how healthcare ambulatory strategy is delivered today. The building was constructed in 1961 and all major buildings systems, the lobby, parking lot, and roof needed to be improved. The building also had two existing linear accelerator vaults that posed design challenges but were also a value-add to the right user."
Conn continues, "Ultimately, we were able to re-build the common areas and create a modern space that enhances the patient experience. We also removed overgrown vines from the exterior and added a new, clean façade to add character, architectural interest, and articulation to the building."
"The renovation turned out great and resulted in a much better patient experience and environment to meet the demands of modern healthcare providers," said Sommerdyke. "The project fulfilled a need in the market and truly resembles Meridian's mission to deliver greater access to care at a more affordable cost. This type of major renovation is a great example of Meridian executing our vision and creating value."
The buyer was represented by Sheri Messerlian of NAI Capital in Torrance and Meridian was represented by John Scruggs based in Newmark's Irvine office.
Meridian currently owns and manages healthcare properties throughout the western United States. According to Conn, Meridian is aggressively pursuing acquisitions and developments in the western United States and is focused on opportunistic, value add, core plus, adaptive reuse and build-to-suit with major healthcare systems and physician partners.
About Meridian
Founded in 1999, Meridian is a full-service real estate developer and investor specializing in high-quality, brand-enhancing developments with distinctive expertise in healthcare real estate. Meridian's services are broad in scope, but meticulous in detail — from site evaluation and land acquisition to entitlement and planning to construction management. For more information, see www.mpcca.com.
# # #
Contact:
Anne Monaghan
Monaghan Communications
949.677.2933 cell | 830.997.0963
Source: https://wolfmediausa.com/2022/02/22/news-release-meridian-sells-renovated-26000-sf-medical-office-building-in-torrance-calif-for-14-2-million/