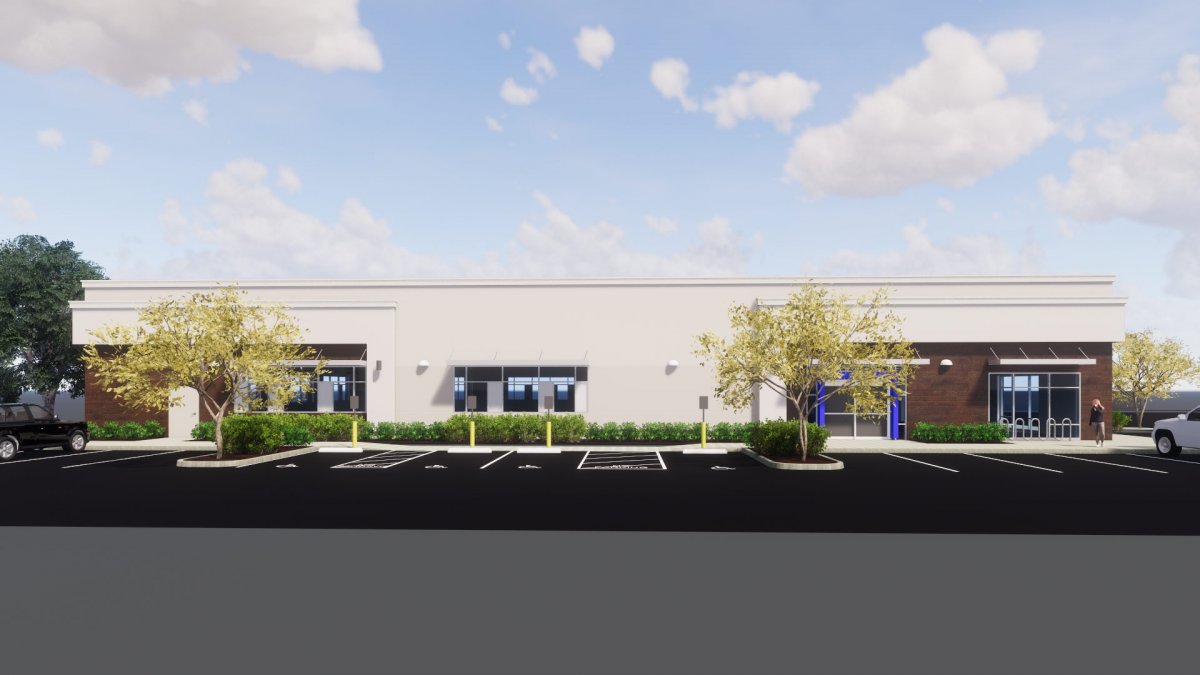 March 19, 2018
globest.com
Scarce Land Forces Developers to Challenge The Norm
STOCKTON, CA—Medical real estate developer and owner, Meridian, continues to purchase and develop healthcare facilities in the western region. Most recently, it closed escrow on the purchase of a 7,500-square-foot building on 2.06 acres located at 7500 West Ln.
Meridian purchased the property to develop a new ambulatory outpatient clinic for its client. The project is directly across the street from Kaiser Permanente's Stockton medical offices and a short walk to restaurants and retail amenities including Costco.
John Pollock, CEO of San Ramon-based Meridian, recently discussed the healthcare landscape, new construction and development opportunities in the first of a two-part exclusive.
GlobeSt.com: What have you seen in the healthcare landscape thus far in 2018?
Pollock: There has been a tremendous amount of activity in the first quarter of 2018. We will have a new development project commencing in each of the next three months and leasing activity in our existing medical office portfolio has been robust. We have major tenant improvement projects that will soon begin both in Northern California and at our multi-tenant acquisition in Phoenix. Despite some mild headwinds with the rising interest rates, we are optimistic about 2018.
GlobeSt.com: What do you see in the future with regard to healthcare development?
Pollock: I expect to continue to see more new construction requirements on the West Coast. Vacancies have reached a point where there is little or no viable existing space, and rents have reached a rate that makes new construction make more economic sense. Meridian continues to work collaboratively with our healthcare clients to find the best possible value whether it is a new build or adaptive reuse of an existing building.
GlobeSt.com: How critical is the land shortage for new construction in the Bay Area?
Pollock: The scarcity of land and prices have forced users and developers to challenge conventional thinking on how to satisfy requirements. For example, in Oakland, we assembled four parcels with an existing building and merged them into a single parcel to come up with enough land to create a 12,750-square-foot OSHPD 3 outpatient clinic. In Berkeley, we purchased a well-located vacant office building on Telegraph Avenue and had to reduce the building's footprint in order to accommodate the required parking for medical use. We subsequently leased the new building to BayChildren's Medical Group and an urgent care provider. In late December, we closed escrow on five parcels in downtown Long Beach in order to build a 10,000-square-foot outpatient medical facility. The parcels included two commercial buildings, a four-plex and a small vacant lot.
The other challenge that we are noticing is the declining vacancies in medical office space across the West, where in most of the major metropolitan areas vacancies are now below 10%. The availability of larger blocks of space is just not available.
GlobeSt.com: Is your development still focused primarily on medical centers?
Pollock: Yes, Meridian has been focused on healthcare development since early 2000. That being said, with so many users wanting locations that are visible and accessible to their patients, we are seeing a convergence with retail. Retailers want the same highly visible and accessible locations that healthcare providers want. For example, Meridian is currently working with a quick-service restaurant on a site in Livermore and an auto parts store in Jurupa Valley–both are vacant lots and will need new facilities.
GlobeSt.com: You are next focused on Modesto and completed construction of outpatient facilities in Oakland and Castro Valley. What do those areas have that make them appealing for healthcare?
Pollock: Our developments in Modesto, Oakland and Castro Valley have three things in common: accessibility, visibility and proximity to major healthcare providers. Modesto and Oakland are both located very close to major Kaiser facilities and Castro Valley sits at the foot of Sutter's Eden Medical Center hospital.
http://www.globest.com/2018/03/29/scarce-land-forces-developers-to-challenge-the-norm